Embarking on Holland America's unforgettable voyage, I was immediately immersed in an atmosphere of exceptional crew, delicious dining, and enriching experiences.
The warm and attentive crew welcomed me home with open arms, ensuring my every need was met.
Dining became a gastronomic journey, with a diverse menu featuring vegetarian options and alternative dining venues that delighted my taste buds.
Cultural immersion and entertainment were abound, from informative lectures to captivating culinary demonstrations.
Join me as we embark on this unforgettable voyage of a lifetime.
Key Takeaways
The crew is warm, friendly, and attentive, creating a happy atmosphere for passengers.
The extensive menu offers a variety of food options, including vegetarian choices.
Dining flexibility is provided with traditional dinner seatings and open seating options.
Guests can enjoy alternative dining venues such as The Pinnacle Grill and Canaletto, offering different cuisines.
Unparalleled Service: The Warm and Attentive Crew
I absolutely loved the warm and attentive crew on my Holland America voyage. They greeted me with a 'Welcome home' and always made sure to quickly learn my name and ask if there was anything they could do for me.
It was clear that the crew had undergone extensive training to provide exceptional service to passengers. Their dedication to passenger satisfaction was evident in every interaction. Whether it was the friendly smile as they passed by in the hallway or the prompt response to my requests, the crew made me feel valued and cared for throughout my journey.
Their attention to detail and genuine concern for my well-being created a happy atmosphere onboard. The impeccable service provided by the crew truly enhanced my Holland America experience.
Culinary Delights: A Gastronomic Journey Onboard
Savoring the culinary delights onboard is a gastronomic journey that offers an extensive menu with numerous appetizers, main courses, and desserts, including vegetarian options. The gourmet cuisine onboard is a delightful experience for food lovers. From the moment you step into the elegant dining room, you are greeted by the tantalizing aromas and beautifully presented dishes. The menu is a work of art, with a wide range of options to suit every taste. Whether you prefer seafood, steak, or vegetarian fare, there is something for everyone. The table below showcases a sample of the mouthwatering choices available:
| Appetizers | Main Courses | Desserts |
| --- | --- | --- |
| Lobster Bisque | Grilled Salmon | Chocolate Mousse |
| Caprese Salad | Filet Mignon | Crème Brûlée |
| Spinach Dip | Vegetable Stir Fry | Fruit Tart |
Each dish is expertly prepared using the finest ingredients, ensuring a memorable dining experience. The vegetarian options are equally impressive, with creative and flavorful dishes that cater to plant-based diets. Whether you are a carnivore or a herbivore, the gourmet cuisine onboard will satisfy your cravings and leave you wanting more. So, sit back, relax, and let your taste buds embark on a culinary adventure like no other.
Dining Freedom: Flexibility to Savor Every Bite
Indulging in the culinary offerings onboard provides a delightful dining experience with the flexibility to enjoy every bite at my leisure. The dining options onboard offer a variety of choices, including a wide selection of vegetarian options. Whether I prefer traditional dinner seatings or open seating, the ship accommodates my dining preferences.
The flexibility in dining times allows me to enjoy my meals at a time that suits me best. From the extensive menu choices to the delicious vegetarian options, there is something for everyone's taste. I can choose from a range of appetizers, soups, salads, main courses, and desserts.
With the freedom to dine when I wish, I can savor every bite and truly relish the culinary journey onboard.
Indulge in Exquisite Flavors: Alternative Dining Venues
The alternative dining venues onboard offer a variety of exquisite flavors for guests to indulge in. From the Pinnacle Grill specialties to Canaletto's Italian cuisine, there's something to satisfy every palate. Here are five mouthwatering options to tempt you:
Sinful Grand Marnier chocolate volcano cake at The Pinnacle Grill: Imagine rich, velvety chocolate oozing from a decadent cake, topped with a hint of Grand Marnier. It's a dessert lover's dream come true.

Creamy gelato at Canaletto: Indulge in the smooth and creamy goodness of authentic Italian gelato. With a range of flavors to choose from, it's the perfect sweet treat.

Irresistible dining experiences: Each venue offers a unique atmosphere and ambiance that enhances the overall dining experience. From elegant fine dining to relaxed Italian charm, you'll be transported to a world of culinary delight.

Pinnacle Grill specialties: Discover the flavors of the Pacific Northwest with dishes like succulent Alaskan King Crab legs and perfectly grilled prime steaks. It's a true culinary journey.

Canaletto's Italian cuisine: Delight in traditional Italian favorites like homemade pastas, wood-fired pizzas, and flavorful seafood dishes. Experience the taste of Italy right onboard.
With these alternative dining options, you'll embark on a culinary adventure that will leave your taste buds craving for more.
Enriching Experiences: Cultural Immersion and Entertainment Onboard
Immersing myself in the cultural activities and entertainment onboard has been an enriching experience. From the moment I stepped foot on the ship, I was transported to a world of vibrant performances, engaging workshops, and immersive cultural experiences.
The ship offers a wide range of activities that cater to every interest and age group. Whether it's attending a traditional dance performance, participating in a cooking class showcasing local cuisine, or enjoying live music that reflects the region we are sailing through, there is never a dull moment onboard.
The ship also features a theater that screens movies, complete with complimentary popcorn, providing a cozy and enjoyable entertainment option for guests.
This cultural immersion and onboard entertainment truly enhance the overall voyage experience, making it unforgettable.
Frequently Asked Questions
What Is the Dress Code for the Alternative Dining Venues?
The dress code for the alternative dining venues is more relaxed compared to Gala Nights. Guests can enjoy fine dining options without the need for tuxedos or suits, allowing them to dress up or down based on their preferences.
What Are Some Examples of the Treatments and Salon Services Offered in the Spa and Wellness Area?
In the spa and wellness area, there are a variety of treatments and salon services available. From relaxing massages to rejuvenating facials, guests can indulge in the ultimate pampering experience onboard.
Can You Provide More Information About the Digital Workshops Powered by Windows?
The digital workshops powered by Windows are a captivating journey into the world of technology. With interactive sessions and expert guidance, they inspire creativity and enhance digital skills. It's an incredible opportunity to explore the limitless possibilities of Windows technology.
What Types of Special Events With Local Folk Entertainers Are Offered During the Voyage?
During the voyage, Holland America offers special events with local folk entertainers. They bring the destination onboard, providing cultural performances that enhance the overall experience. It's a unique and immersive way to connect with the local culture.
Can You Describe Some of the Cultural Immersion Activities That Guests Can Participate in Onboard?
Guests can immerse themselves in different cultures through cultural workshops and traditional performances. From learning traditional dances to participating in art classes, there are enriching activities that showcase the vibrant heritage of various destinations onboard.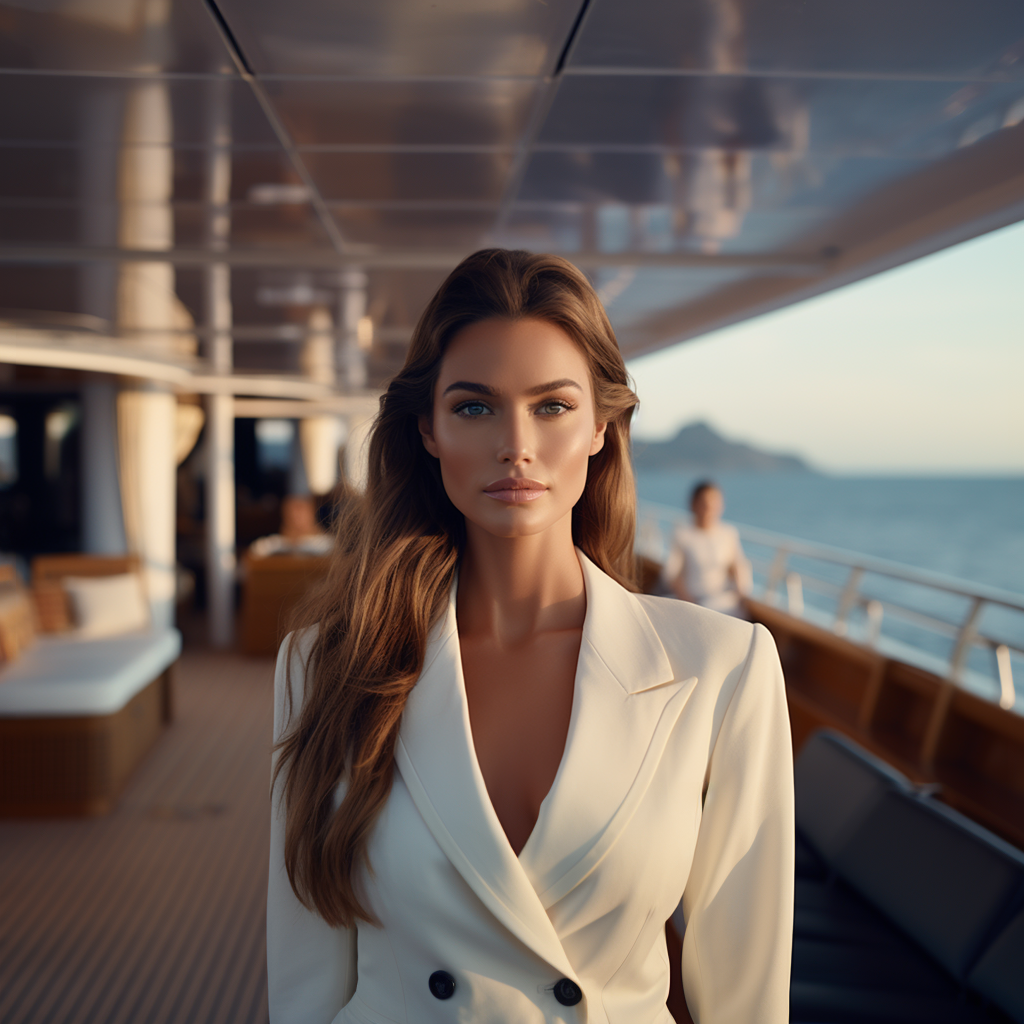 Claire, a creative soul with an unquenchable thirst for storytelling, is an integral part of the Voyager Info team. As a dedicated writer, she weaves captivating narratives that transport readers to enchanting cruise destinations and beyond.
Claire's love affair with writing began at an early age when she discovered the magic of words and their ability to craft worlds and emotions. Her innate curiosity led her to explore various literary genres, but it was travel writing that truly captured her heart. Drawing inspiration from her own globetrotting adventures and encounters with diverse cultures, Claire embarked on a journey to become a travel writer par excellence.