Welcome to Voyager Info, your ultimate destination for all things cruise-related!
At Voyager Info, we are passionate about creating memorable and extraordinary travel experiences for cruise enthusiasts like you. Whether you are a seasoned sailor or a first-time cruiser, we are here to be your trusted companion in navigating the vast seas of cruise options.
Our mission is simple: to provide you with comprehensive and up-to-date information about the world of cruising. We understand that planning a cruise vacation can be both exciting and overwhelming. That's why we have carefully curated a treasure trove of resources to help you make informed decisions and ensure your journey is smooth sailing from start to finish.
What sets Voyager Info apart is our commitment to delivering accurate and insightful content. Our team of travel experts, with their vast knowledge of the cruising industry, works tirelessly to bring you the latest cruise news, destination guides, ship reviews, and insider tips. From the most popular cruise lines to the hidden gems of the sea, we've got you covered.
Beyond just providing information, we aim to inspire your wanderlust and ignite a sense of adventure within you. As you explore our website, you'll discover captivating stories of travelers who have embarked on extraordinary cruise escapades. Their experiences will encourage you to venture into new horizons and discover the magic of cruising.
But Voyager Info isn't just a one-way street. We value your input and feedback, and we love hearing about your cruising experiences too! Whether you want to share your adventures, seek advice, or have any questions, our interactive community is here to support and connect you with fellow cruise enthusiasts from around the globe.
So, embark on this exciting voyage with us, and let's sail together into the boundless world of cruising. Discover, explore, and create memories that will last a lifetime. Welcome aboard Voyager Info!
Meet Alfons – Our Editor in Chief
Alfons is the visionary leader and driving force behind Voyager Info's success. As the Editor in Chief, he brings a wealth of experience and an unwavering passion for travel to the helm of our cruise-centric platform.
With a lifelong fascination for exploring new horizons, Alfons discovered his love for the ocean and cruising at a young age. From sailing across pristine Caribbean waters to embarking on daring expeditions to far-flung destinations, he has amassed a treasure trove of first-hand experiences in the world of cruising.
Alfons' journey into the travel industry began as a travel writer, where he honed his storytelling skills and developed a keen eye for detail. His words carried readers away on virtual voyages, captivating them with vivid imagery and inspiring wanderlust. Over the years, Alfons has honed his expertise in the cruising domain, and he continues to immerse himself in the latest trends and developments within the industry.
Combining his passion for travel with his love for technology, Alfons recognized the need for a reliable and informative platform that would assist travelers in making well-informed decisions about their cruise vacations. It was this vision that led to the creation of Voyager Info – a one-stop destination for everything cruise-related.
As Editor in Chief, Alfons is committed to ensuring that every piece of content presented on Voyager Info is of the highest quality. He leads a team of dedicated travel experts who share his enthusiasm for cruising and possess an in-depth knowledge of the industry. Under his guidance, the team works tirelessly to curate accurate, up-to-date, and engaging information for our esteemed visitors.
Apart from his editorial responsibilities, Alfons is known for his exceptional communication skills and hands-on approach to connecting with Voyager Info's community. He takes the time to engage with readers, respond to their queries, and foster an interactive space where cruise enthusiasts can share their experiences, tips, and recommendations.
Beyond the digital realm, Alfons can often be found exploring new cruise destinations firsthand. His adventurous spirit and desire to discover hidden gems have taken him to breathtaking corners of the world, allowing him to forge a deep connection with various cultures and landscapes.
With Alfons at the helm, Voyager Info has become more than just a website—it's a portal of inspiration and discovery for travelers seeking the magic of cruising. His dedication to enriching the cruise experience for everyone shines through in every aspect of the platform, making Voyager Info a trusted companion for travelers around the globe.
When not embarking on new voyages or crafting captivating content, Alfons enjoys indulging in photography, capturing the essence of the places he visits and the people he meets. These snapshots become a window into the diverse and enchanting world of cruising, reflecting the true spirit of exploration.
Join Alfons and the entire Voyager Info team on this exciting journey as we continue to set sail into uncharted waters, providing you with an exceptional cruise experience that will leave you with cherished memories that last a lifetime. Bon voyage!
Meet Claire – Our Passionate Writer
Claire, a creative soul with an unquenchable thirst for storytelling, is an integral part of the Voyager Info team. As a dedicated writer, she weaves captivating narratives that transport readers to enchanting cruise destinations and beyond.
Claire's love affair with writing began at an early age when she discovered the magic of words and their ability to craft worlds and emotions. Her innate curiosity led her to explore various literary genres, but it was travel writing that truly captured her heart. Drawing inspiration from her own globetrotting adventures and encounters with diverse cultures, Claire embarked on a journey to become a travel writer par excellence.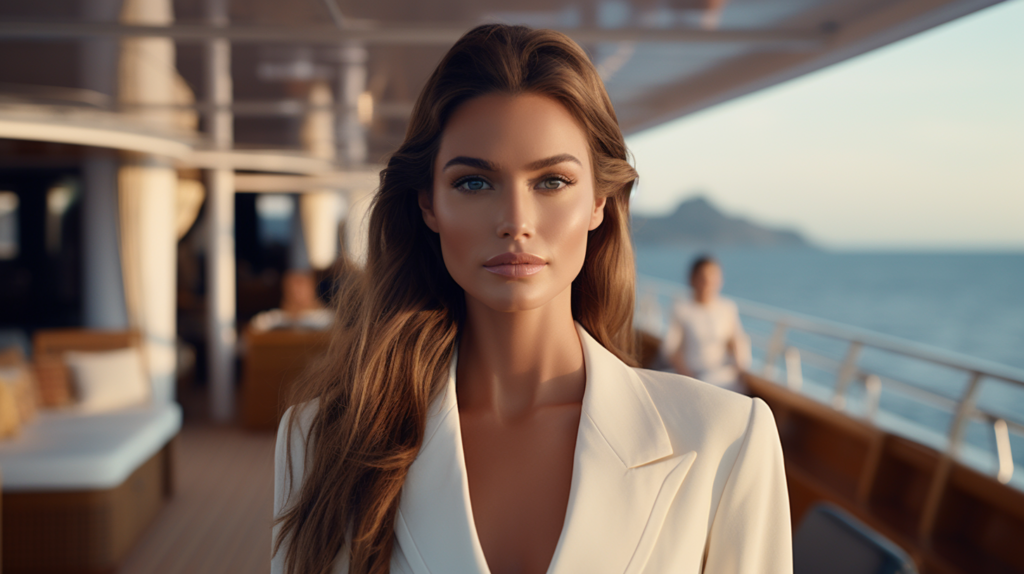 Her fascination with the open sea and the allure of cruising naturally brought her to Voyager Info. As a seasoned traveler, Claire has had the privilege of exploring numerous cruise destinations, from idyllic tropical islands to historic European ports. Each experience adds a new dimension to her writing, infusing her articles with authenticity and a deep sense of wanderlust.
What sets Claire's writing apart is her ability to blend poetic prose with practical insights. Her narratives go beyond mere descriptions of places; they evoke emotions, ignite imaginations, and inspire readers to set sail on their own extraordinary voyages. Her passion for cruising shines through in every word, making her articles a true source of inspiration for anyone eager to embark on a maritime adventure.
With a keen eye for detail, Claire delves into the heart of cruise experiences, uncovering hidden gems and insider tips that transform ordinary trips into unforgettable journeys. From onboard activities and dining experiences to shore excursions and cultural encounters, her articles provide readers with a holistic view of the cruise experience.
Beyond her writing prowess, Claire's warm and approachable demeanor fosters a strong connection with Voyager Info's readers. She welcomes feedback, engages with the community, and gladly answers questions to help fellow travelers plan their dream cruises with confidence.
When she's not busy crafting compelling stories, Claire can often be found immersed in her personal writing projects, where she explores different forms of literature and expression. Her love for literature extends to her favorite authors and classic works, which continue to inspire her writing style and artistic vision.
As an essential part of the Voyager Info family, Claire remains dedicated to enriching the platform with her creative flair and passion for travel. Her words continue to resonate with readers worldwide, offering a glimpse into the wondrous world of cruising and the boundless adventures it holds.
Join Claire and the entire Voyager Info team as we embark on a literary voyage, exploring the vast seas of travel writing and uncovering the treasures of the world, one word at a time. Bon voyage!

Introducing Asra – Our Adventurous Writer
Meet Asra, a talented and adventurous writer who infuses her passion for exploration into every word she writes. Asra's love for storytelling and her insatiable curiosity about the world make her an invaluable asset to the Voyager Info team.
From a young age, Asra was drawn to the power of words and their ability to transport readers to far-off lands and magical realms. Her fascination with travel and cultures from around the globe fueled her desire to become a travel writer, and she set out on a journey to turn her dreams into reality.
Asra's wanderlust has taken her to numerous countries, both on land and sea. She has traversed the ancient alleys of Mediterranean cities, cruised along majestic fjords, and explored tropical paradises. Each journey has left an indelible mark on her, and she carries these experiences like cherished treasures, ready to be shared with the world through her writing.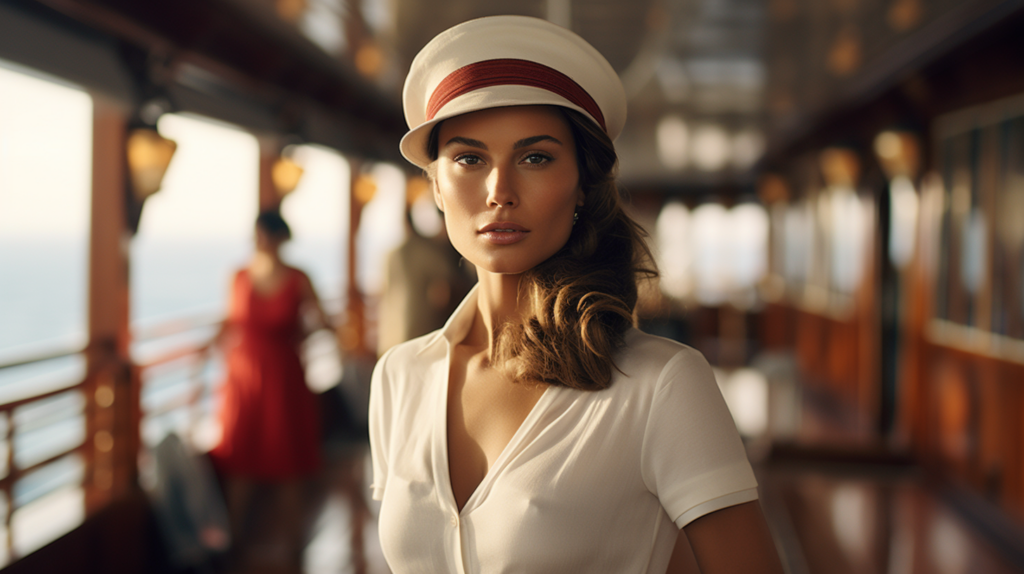 What sets Asra apart as a writer is her ability to capture the essence of each destination with vivid descriptions that immerse readers in the sights, sounds, and sensations of the place. Whether it's recounting the thrill of whale-watching in Alaska or the enchantment of walking through historic European villages, Asra's narratives have a way of painting pictures in the reader's mind, evoking a sense of wanderlust and a desire to embark on their own voyages of discovery.
Beyond her ability to transport readers to distant shores, Asra is also a keen observer of the intricacies of cruise travel. She dives into the details of onboard amenities, cruise ship features, and the diverse array of cruise itineraries to provide readers with valuable insights for planning their perfect cruise experience.
As a true adventurer at heart, Asra seeks out unique and off-the-beaten-path experiences during her travels. Her penchant for exploring lesser-known destinations and seeking out authentic cultural encounters adds a distinctive flavor to her writing, inspiring readers to step out of their comfort zones and embrace the unknown.
Apart from her passion for writing, Asra's warm and approachable personality shines through in her interactions with the Voyager Info community. She enjoys engaging with fellow travelers, answering questions, and exchanging travel stories, creating a welcoming and inclusive space for all cruise enthusiasts.
In her downtime, you might find Asra buried in books, exploring a new hobby, or planning her next great adventure. She draws inspiration from a wide range of literary genres and artistic pursuits, further fueling her creative spark and enriching her writing.
As an integral part of the Voyager Info family, Asra is committed to contributing her unique perspective and expertise to help readers embark on unforgettable cruise experiences. Her boundless enthusiasm for travel and her dedication to storytelling make her a driving force behind Voyager Info's mission to inspire and inform travelers from all walks of life.
Join Asra and the entire Voyager Info team as we set sail on a voyage of discovery through the world of cruising, where every word carries the promise of thrilling escapades and unforgettable memories. Bon voyage!
Why Choose Voyager Info
Comprehensive cruise information at your fingertips.
Expert insights and unbiased ship reviews.
Inspiring stories to fuel your wanderlust.
A vibrant community of cruise enthusiasts.
Your trusted partner for smooth sailing vacations.
Contact Us
Website: voyagerinfo.com Email: info@voyagerinfo.com
Follow Us on Social Media:
Bon Voyage!