As I step onto the vibrant streets of South Beach in Miami, I am instantly captivated by the iconic Art Deco architecture that surrounds me. The colorful buildings seem to come alive, exuding a unique charm and energy that is truly one-of-a-kind.
From the bustling beachfront to the lively nightlife, South Beach offers a plethora of experiences to indulge in. Join me on this journey as we explore the rich history, must-see landmarks, delicious cuisine, and hidden gems that make South Beach a modern marvel.
Key Takeaways
South Beach is known for its iconic Art Deco hotels such as the Park Central Hotel, Colony Hotel, The Clevelander, The Carlyle, and Casa Casuarina (Versace Mansion).
Visitors can explore the shops, restaurants, and bars on Lincoln Road, offering a variety of cuisines and a vibrant atmosphere.
South Beach's history includes a real estate and tourism boom after a hurricane in 1926, popularization through the TV show Miami Vice, and the revitalization of its Art Deco buildings.
When exploring South Beach, it is advisable to use Uber for transportation, apply sunscreen before going to the beach, and be prepared for crowds, especially at popular spots like Joes Stone Crab.
The Rich History of South Beach
I'm fascinated by the rich history of South Beach. From its real estate and tourism boom after a hurricane in 1926 to the transformation of its Art Deco buildings. South Beach has had its fair share of encounters with hurricanes throughout its history. These powerful storms have shaped the development of the area, leading to the rise and fall of certain neighborhoods and the displacement of residents.
Despite the challenges, South Beach has become a sought-after destination for famous residents from all walks of life. From actors and musicians to athletes and politicians, South Beach has attracted a diverse group of individuals who have left their mark on this vibrant community.
The history of hurricanes and the presence of famous residents have played a significant role in shaping the unique character of South Beach.
Must-See Art Deco Buildings in South Beach
When I stroll down Ocean Drive and Collins Avenue, I can't help but admire the stunning architecture of the historic buildings. The history of Art Deco architecture in South Beach is fascinating, and there are several famous Art Deco landmarks that are a must-see.
Park Central Hotel: This iconic hotel has hosted Hollywood heavyweights like Rita Hayworth and Clark Gable, adding to its historical significance.

Colony Hotel: With its iconic blue neon lights, the Colony Hotel is one of the most photographed buildings on the beach, showcasing the vibrant spirit of Art Deco.

The Clevelander: Known for its pool and patio bar, The Clevelander is a hot spot on South Beach that perfectly captures the energy and excitement of the area.

The Carlyle: This deco hotel has appeared in movies like Scarface and The Birdcage, making it a popular destination for film enthusiasts.

Casa Casuarina (Versace Mansion): Once owned by Gianni Versace, this historic building has a tragic history and is a symbol of both luxury and tragedy.
These landmarks not only showcase the beauty of Art Deco architecture but also provide a glimpse into the rich history of South Beach.
Exploring the Vibrant Nightlife of South Beach
After enjoying the stunning architecture during the day, it's time to immerse myself in the vibrant nightlife of Lincoln Road and Ocean Drive. South Beach is renowned for its energetic party scene and the plethora of clubs and bars it offers. From trendy rooftop bars with panoramic views to bustling dance clubs, there is something for everyone. To give you a taste of South Beach nightlife, here are some of the best clubs and bars to check out:
| Club/Bar | Description |
| --- | --- |
| LIV | World-famous nightclub known for its celebrity sightings |
| Mango's Tropical Cafe | A lively venue with live music and salsa dancing |
| The Clevelander | A legendary hotspot with a pool and lively patio bar |
| Purdy Lounge | A laid-back lounge with a retro vibe and great music |
| Jazid | A popular jazz club with a diverse lineup of live bands |
In addition to the vibrant club scene, South Beach offers a variety of nighttime activities. Take a leisurely stroll along Ocean Drive, where the neon lights illuminate the street and add to the electric atmosphere. Grab a drink at a sidewalk café and people-watch, or head to one of the many rooftop bars for a breathtaking view of the city skyline. Whether you're a party animal or looking for a more relaxed evening, South Beach has it all.
Indulging in Delicious Cuisine in South Beach
One of the highlights of visiting South Beach is indulging in the diverse and delicious cuisine available. The food scene in South Beach offers a unique fusion of flavors that will satisfy any palate.
When exploring the local seafood delicacies, there are a few must-try dishes. Start with fresh stone crab claws from Joes Stone Crab, a renowned restaurant serving this delicacy since 1913.
Dive into the culinary world of Japanese-Brazilian-Peruvian fusion at one of the many restaurants offering this unique cuisine.
Indulge in the vibrant flavors of Cuban cuisine, with its rich and savory dishes like Ropa Vieja and Cuban sandwiches.
Don't forget to end your meal with a slice of key lime pie, a famous dessert in Miami.
With such a diverse and mouthwatering array of options, South Beach truly is a food lover's paradise.
Unforgettable Experiences on South Beach
I can't wait to experience the unforgettable moments waiting for me on South Beach. From the vibrant atmosphere to the hidden Art Deco gems, there are so many beach activities that I am eager to try. Whether it's lounging under the sun, taking a dip in the crystal-clear waters, or exploring the iconic Art Deco hotels, South Beach offers something for everyone. I have created a table below to highlight some of the unforgettable beach activities and hidden Art Deco gems that I plan to explore:
| Unforgettable Beach Activities | Hidden Art Deco Gems |
| --- | --- |
| – Sunbathing on the pristine sands | – Park Central Hotel |
| – Swimming in the turquoise waters | – Colony Hotel |
| – Strolling along the boardwalk | – The Clevelander |
| – Trying out water sports | – The Carlyle |
| – Enjoying a beachside picnic | – Casa Casuarina (Versace Mansion) |
South Beach truly offers a unique blend of natural beauty and architectural wonders. I can't wait to immerse myself in the vibrant energy and discover all the unforgettable moments that this beach destination has in store for me.
Soaking Up the Sun on South Beach
Basking in the sun's warm rays on the glistening shores of this tropical paradise is an experience that cannot be missed. South Beach offers some of the best beach activities for those seeking relaxation and adventure.
From swimming in the crystal-clear waters to building sandcastles, there is something for everyone to enjoy. If you're looking for a place to stay, the top beachfront hotels in South Beach offer luxurious accommodations and stunning views. The Fontainebleau Miami Beach and The Setai are two popular options known for their impeccable service and world-class amenities.
Whether you choose to lounge by the pool or take a stroll along the shore, South Beach's beachfront hotels provide the perfect backdrop for an unforgettable beach getaway.
Captivating Art and Design in South Beach
Visiting the Art Deco hotels in South Beach is like stepping back in time to a captivating era of design and glamour. The art deco architecture of these famous landmarks is truly remarkable.
The Park Central Hotel, for example, has hosted Hollywood heavyweights like Rita Hayworth and Clark Gable. Its stunning exterior and luxurious interior transport you to a bygone era.
Another iconic building is the Colony Hotel, with its famous blue neon lights that make it one of the most photographed buildings on the beach.
The Clevelander is another hot spot known for its pool and patio bar, while The Carlyle has appeared in movies like Scarface and The Birdcage.
And of course, there's Casa Casuarina, also known as the Versace Mansion, with its tragic history and exquisite design.
Exploring these art deco hotels is a must for anyone visiting South Beach.
Hidden Gems of South Beach: Off the Beaten Path
After exploring the captivating art and design in South Beach, I couldn't help but uncover some hidden gems off the beaten path. As I wandered through the vibrant streets, I stumbled upon a few incredible hidden gem restaurants that left my taste buds craving for more.
These local culinary establishments are a true delight for food enthusiasts, offering unique flavors and innovative dishes that are sure to satisfy even the most discerning palate.
But South Beach isn't just about the food; it also has a thriving local art scene that shouldn't be missed. From small galleries showcasing emerging artists to vibrant street murals adorning the walls, the art scene in South Beach is a true reflection of the city's vibrant and diverse culture.
Exploring these hidden artistic treasures was truly an enriching experience, as I discovered the unique perspectives and talents of local artists.
In a city known for its glitz and glamour, these hidden gems provide a refreshing and authentic glimpse into the local culture and creativity. So, if you're looking to go beyond the popular tourist spots, make sure to check out these hidden gem restaurants and immerse yourself in the vibrant local art scene. You won't be disappointed.
A cozy hole-in-the-wall eatery serving mouthwatering fusion cuisine
An intimate cafe tucked away in a quiet alley, offering a delightful culinary experience
A trendy rooftop bar with stunning views of the city, where you can sip on handcrafted cocktails while admiring local artwork
South Beach: From Miami Vice to Modern Marvel
As I walked along the streets of this iconic Miami neighborhood, I couldn't help but be mesmerized by the transformation of South Beach over the years.
The architecture in South Beach is truly remarkable, with its iconic landmarks showcasing the vibrant history and culture of the area. The Art Deco hotels, such as the Park Central Hotel, Colony Hotel, The Clevelander, The Carlyle, and Casa Casuarina (Versace Mansion), stand as testaments to the city's past and have become symbols of South Beach's charm. These buildings have been beautifully preserved and restored, attracting visitors from all over the world.
South Beach's architecture is a blend of candy-colored Streamline Moderne and Nautical Moderne buildings, creating a unique and visually stunning atmosphere. Walking through the streets of South Beach, it is impossible not to be captivated by the beauty and grandeur of these iconic landmarks.
Tips for a Perfect Trip to South Beach
When I'm in South Beach, I always make sure to apply sunscreen before hitting the beach to protect my skin from sunburn.
Exploring South Beach's beautiful beaches is a must-do activity. The crystal-clear waters and soft white sand create a picturesque setting for relaxation and fun.
For those seeking adventure, there are plenty of water activities to try, such as paddleboarding, jet skiing, and parasailing.
South Beach also offers unique shopping experiences and trendy boutiques. Lincoln Road is a popular destination, with its impressive selection of shops, restaurants, and bars. From high-end fashion to local art, there's something for everyone.
The vibrant atmosphere of South Beach adds to its charm, making it a destination that captures the heart and soul of Miami.
Frequently Asked Questions
What Is the Best Time of Year to Visit South Beach?
The best time to visit South Beach is during the winter months, from December to February, when the weather is mild and the crowds are smaller. This allows for a more enjoyable experience at the popular tourist attractions.
Are There Any Specific Dress Codes for the Restaurants and Bars in South Beach?
There aren't any specific dress codes for restaurants and bars in South Beach. However, it's always a good idea to dress stylishly and embrace the fashion trends of the area.
Are There Any Guided Tours Available to Explore the Art Deco Buildings in South Beach?
Yes, there are guided tours available for architectural exploration in South Beach. They provide an informative experience, showcasing the iconic Art Deco buildings and vibrant atmosphere of the area.
What Are Some Family-Friendly Activities to Do in South Beach?
There are plenty of family-friendly activities in South Beach. You can enjoy the beach, visit the shops and restaurants on Lincoln Road, and explore the Art Deco hotels.
Are There Any Local Festivals or Events That Take Place in South Beach Throughout the Year?
Yes, there are many local festivals and annual events that take place in South Beach throughout the year. These South Beach festivities include cultural celebrations, live music performances, art exhibitions, and food festivals.
Conclusion
In conclusion, exploring the iconic Art Deco and vibrant atmosphere of South Beach is like stepping into a time capsule of beauty and excitement. The rich history and architectural wonders transport you to a bygone era, while the bustling nightlife and delicious cuisine keep your senses alive.
As you wander through the hidden gems and soak in the captivating art and design, you'll feel the energy and allure of this modern marvel. South Beach is not just a destination; it's a symbol of elegance, charm, and endless possibilities.
So pack your sunscreen and prepare for an unforgettable trip to South Beach.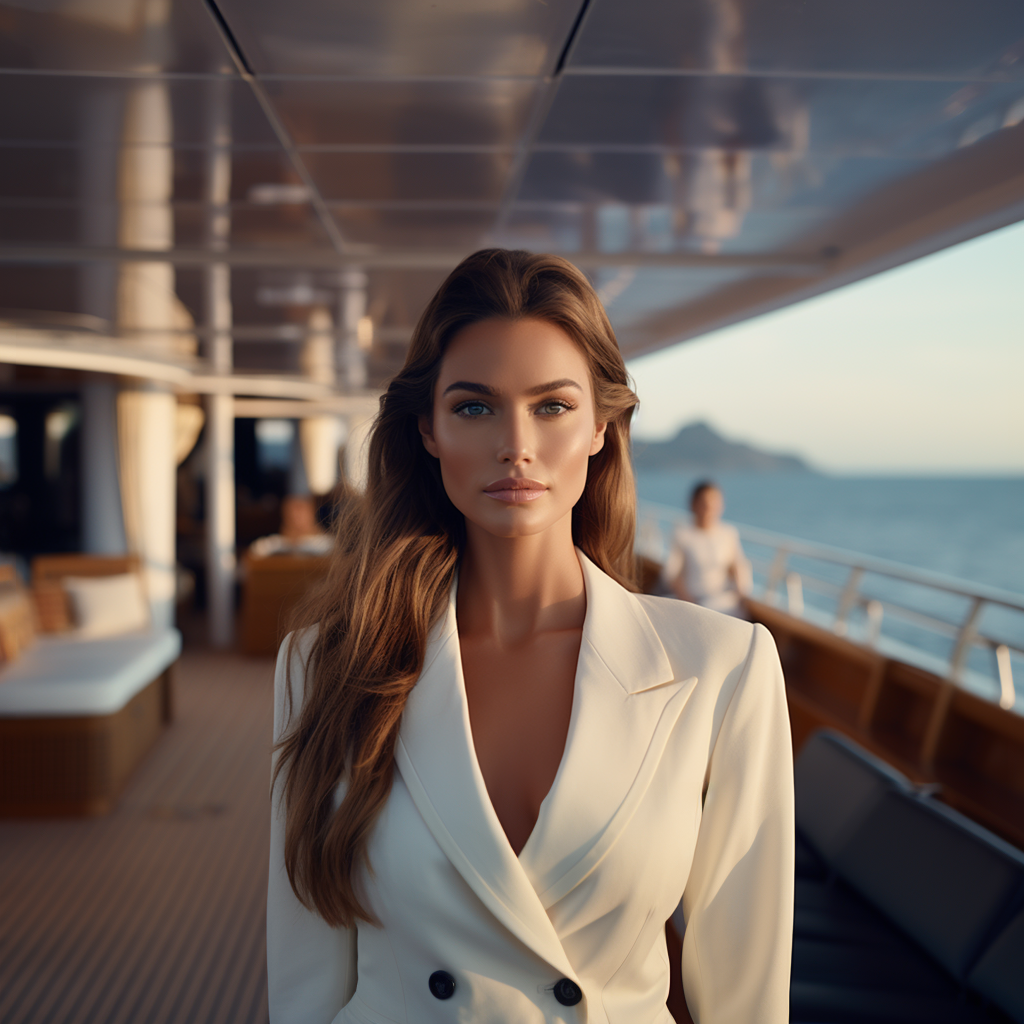 Claire, a creative soul with an unquenchable thirst for storytelling, is an integral part of the Voyager Info team. As a dedicated writer, she weaves captivating narratives that transport readers to enchanting cruise destinations and beyond.
Claire's love affair with writing began at an early age when she discovered the magic of words and their ability to craft worlds and emotions. Her innate curiosity led her to explore various literary genres, but it was travel writing that truly captured her heart. Drawing inspiration from her own globetrotting adventures and encounters with diverse cultures, Claire embarked on a journey to become a travel writer par excellence.