As I stepped aboard the Carnival Vista cruise, I couldn't help but feel a wave of excitement wash over me.
The Fourth of July celebration was in full swing, with vibrant bursts of red, white, and blue adorning the ship and its passengers. Despite the ongoing pandemic, the atmosphere was undeniably festive and patriotic.
However, there were some noticeable differences and restrictions. With a reduced capacity and additional protocols for unvaccinated children, the overall vibe was more subdued.
Nevertheless, there were still plenty of activities, delicious dining options, and exciting entertainment to enjoy.
Key Takeaways
The Carnival Vista cruise celebrated Fourth of July with decorations and a festive atmosphere.
The ship was not at full capacity, resulting in a more subdued vibe.
Unvaccinated children faced more restrictions and limited options for off-ship excursions.
There were various activities and entertainment options on the ship, including breakfast in the buffet, excursions, and arcade games.
Festive Decorations and Atmosphere
The ship and passengers were beautifully decorated with red, white, and blue, creating a festive atmosphere for the Independence Day celebration. Patriotic decorations adorned every corner, from the grand staircase to the open-air decks.
The lively atmosphere was contagious as passengers donned their American-themed attire and accessories. Everywhere you looked, signs of patriotism were proudly displayed. The crew members, dressed in their crisp uniforms, added to the overall festive ambiance.
It was heartwarming to see everyone come together to celebrate our nation's independence. The energy on the ship was electric, with laughter and excitement filling the air. As the day progressed, the lively atmosphere continued, with live music performances and engaging activities that brought people closer.
It truly felt like a celebration of freedom and unity.
Differences and Restrictions on the Cruise
Upon boarding the ship, I noticed that the atmosphere seemed more subdued than what I had expected. The ship was not at full capacity, with an estimated 2,500-3,000 passengers.
It was clear that there were differences and restrictions in place, especially for unvaccinated passengers. Unvaccinated children faced more protocols and limitations compared to vaccinated individuals.
One noticeable restriction was the limited options for off-ship excursions for unvaccinated passengers. There were only one or two excursion choices per port for those who were not vaccinated. It was understandable, given the need to prioritize the safety of all passengers. However, it did limit the opportunities for exploration and adventure for those who were unable to receive the vaccine.
Overall, the cruise experience was still enjoyable, but it was important to be aware of these differences and restrictions.
Exciting Activities and Entertainment
As I explored the ship, I discovered a wide range of exciting activities and entertainment options to enjoy. The cruise offered a variety of onboard entertainment, ensuring there was something for everyone. Here are some highlights:
Planning Activities:

Excursion desk: A place where passengers could plan their port activities and choose from various options.

Limited options for unvaccinated passengers: Although there were limitations for unvaccinated passengers, they still had the opportunity to explore one or two excursion options per port.

Onboard Entertainment:

Breakfast in the buffet: Passengers could start their day with a self-serve breakfast, just like before the pause in cruising.

Arcade and table tennis: I spent a fun-filled morning playing games in the onboard arcade and challenging fellow passengers to a game of table tennis.
With these amazing activities and entertainment options, my days on the ship were filled with excitement and enjoyment.
Delicious Dining Options
When I stepped into the dining room, I was greeted with a mouthwatering spread of delicious food options to choose from. The culinary delights on the Carnival Vista cruise were truly impressive. From breakfast to dinner, there was something to satisfy every craving. The dining experience was elevated with a variety of mouthwatering options, presented beautifully and served with exceptional care. The table below showcases just a few of the delectable dishes that were available:
| Breakfast | Lunch | Dinner |
| --- | --- | --- |
| Huevos Rancheros | Aft Deck burger with smoked brisket, cheese, pickles, and fried onions | Steak and eggs |
| Freshly baked pastries | Tossed salad with grilled chicken | Grilled salmon with lemon butter |
| Fluffy pancakes with maple syrup | Lobster bisque | Roasted chicken with garlic mashed potatoes |
Every meal was a feast for the senses, and the dessert highlight was a 7-layer chocolate cake with coffee-flavored ice cream. The culinary team on the ship truly outdid themselves, providing a wide array of mouthwatering options that left me craving more.
Fun Recreation and Entertainment
I thoroughly enjoyed the water park on the ship, with its mini-slides and water spraying, providing endless fun and excitement.
1) The bright colors and playful design of the slides instantly caught my attention, and I couldn't resist trying them out. The rush of adrenaline as I zoomed down the twists and turns was exhilarating.
2) The water spraying from various directions added an extra element of surprise and laughter. It was impossible to stay dry, but that was part of the fun.
3) In addition to the water park, there was an ice sculpting demonstration that caught my eye. The talented artist transformed a block of ice into a majestic eagle right before our eyes. The precision and skill involved in the process was truly mesmerizing. It was a unique form of entertainment that left me in awe.
Patriotic Attire and Accessories
Decked out in red, white, and blue, passengers on the ship proudly displayed their patriotic attire and accessories. From flag-emblazoned shirts to star-spangled hats, the spirit of American pride was on full display. American-themed accessories such as flag pins, wristbands, and sunglasses added an extra touch of patriotism to the festive atmosphere. As I walked through the ship, I couldn't help but be impressed by the creativity and enthusiasm of my fellow passengers. The tables below showcase some of the patriotic fashion and American themed accessories that caught my eye:
| Patriotic Fashion | American Themed Accessories |
| --- | --- |
| American flag dress | Flag pin |
| Red, white, and blue shirt | Star-spangled hat |
| Flag print shorts | Wristbands with flag design |
The overall effect was a sea of red, white, and blue, creating a visual celebration of the Fourth of July. It was a joy to be surrounded by fellow Americans expressing their love for their country through their fashion choices.
Limited Options for Unvaccinated Passengers
With limited options for unvaccinated passengers, the availability of off-ship excursions and activities is significantly reduced. As an unvaccinated passenger on the Carnival Vista cruise, I experienced firsthand the limitations and protocols in place.
Due to the restrictions, there were only one or two excursion options per port for unvaccinated individuals. This meant that our choices were limited, and we had to carefully select our activities. While this may have been disappointing for some, it also created an opportunity to explore alternative options on the ship.
From enjoying a relaxing day by the pool to taking part in onboard activities like table tennis and arcade games, there were still plenty of ways to have fun and make the most of our time on board.
Despite the limited port options, the cruise still offered a memorable and enjoyable experience for all passengers, regardless of vaccination status.
Planning Port Activities and Excursions
When planning port activities and excursions, it's important to consider the limited options available for unvaccinated passengers on the Carnival Vista cruise.
Here are the key limitations to keep in mind:
Restricted Choices: Unvaccinated passengers have only one or two excursion options per port. This means fewer opportunities to explore and experience the destinations.

Limited Freedom: Unvaccinated children face more restrictions and protocols, making it harder for them to fully enjoy the off-ship experiences.

Less Flexibility: With the ship not at full capacity, estimated at 2,500-3,000 passengers, the vibe is more subdued. This affects the overall variety and availability of off-ship activities.
Considering these limitations, it's crucial to carefully plan and prioritize the available options for unvaccinated passengers. This ensures that they can still have a memorable and enjoyable experience during their time ashore.
Enjoying the Water Park and Slides
I had a blast enjoying the water park and sliding down the mini-slides multiple times. The water park on the Carnival Vista cruise ship was a thrilling experience. With a variety of water attractions, it was the perfect way to cool off and have fun. The slides were fast and exhilarating, providing an adrenaline rush as I zoomed down. The water spraying and splashing added to the excitement, making each slide even more enjoyable. Here is a table that highlights some of the water park attractions:
Water Park Attractions
Mini-slides
Lazy river
Wave pool
The mini-slides were my favorite, and I couldn't resist going on them repeatedly. The twists and turns kept me entertained, and the splash at the end was refreshing. It was a fantastic way to spend the day, laughing and splashing around with friends and family. If you're looking for some thrilling water fun, the water park on the Carnival Vista is the place to be!
Relaxation and Quiet Activities
After enjoying the water park and slides, I found relaxation and engaged in quiet activities on the Carnival Vista cruise ship. It was the perfect opportunity to unwind and take a break from the excitement. Here are three things I did to find peace and tranquility amidst the bustling ship:
Mindfulness exercises: I took some time each day to practice mindfulness exercises. Whether it was deep breathing or simply focusing on the present moment, these exercises helped me clear my mind and find inner calm.

Yoga on the deck: One of the highlights of my relaxation time was participating in the yoga sessions on the deck. It was a wonderful way to stretch my body, release tension, and connect with my inner self.

Reading by the pool: I also enjoyed grabbing a book and finding a cozy spot by the pool. With the gentle sound of the water and the warm sun on my skin, it was the perfect setting to get lost in a good book.
Engaging in these activities allowed me to recharge and find balance on the cruise.
Frequently Asked Questions
What Are Some Popular Patriotic Attire and Accessories Worn by Passengers on the Carnival Vista Cruise?
Some popular patriotic attire and accessories on the Carnival Vista cruise include American flag shirts, red, white, and blue hats, and star-spangled sunglasses. Passengers proudly show their love for their country on Independence Day.
How Many Passengers Are Estimated to Be on the Carnival Vista Cruise During the Independence Day Celebration?
There are estimated to be 2,500-3,000 passengers on the Carnival Vista cruise. The cruise atmosphere is more subdued than usual, but still enjoyable with patriotic decorations and a festive vibe.
What Are the Restrictions and Protocols Faced by Unvaccinated Children on the Cruise?
Unvaccinated children face restrictions and protocols on the cruise. There are limitations on Independence Day celebrations and off-ship excursions. However, there are still activities available for unvaccinated passengers to enjoy on the ship.
Are There Any Off-Ship Excursion Options Available for Unvaccinated Passengers During Port Stops?
Yes, there are limited off-ship excursion options for unvaccinated passengers during port stops. Due to vaccination requirements, unvaccinated passengers have only one or two excursion choices per port.
What Are Some Examples of Breakfast and Lunch Options Available on the Carnival Vista Cruise?
For breakfast and lunch on the Carnival Vista cruise, there are plenty of tasty options available. From huevos rancheros to steak and eggs, there's something for everyone, even those with dietary restrictions.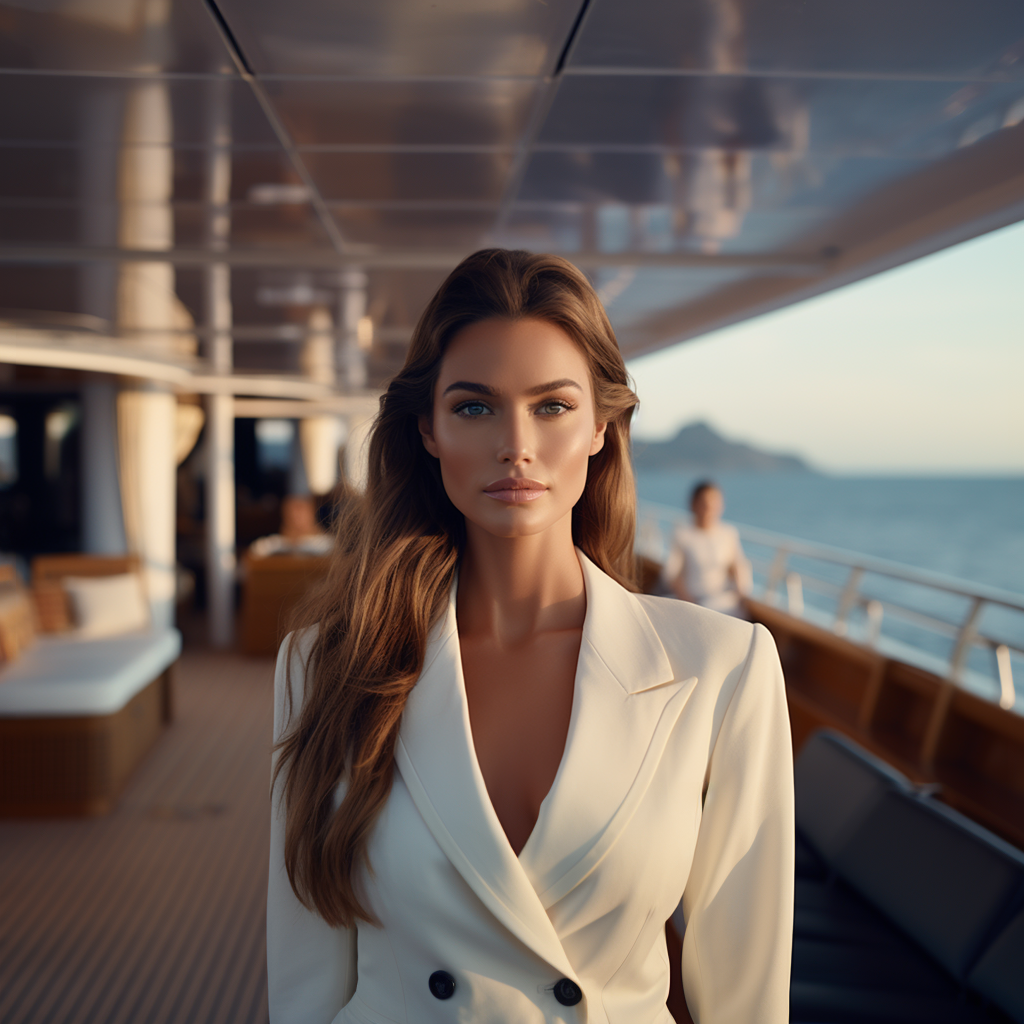 Claire, a creative soul with an unquenchable thirst for storytelling, is an integral part of the Voyager Info team. As a dedicated writer, she weaves captivating narratives that transport readers to enchanting cruise destinations and beyond.
Claire's love affair with writing began at an early age when she discovered the magic of words and their ability to craft worlds and emotions. Her innate curiosity led her to explore various literary genres, but it was travel writing that truly captured her heart. Drawing inspiration from her own globetrotting adventures and encounters with diverse cultures, Claire embarked on a journey to become a travel writer par excellence.