I've had the privilege of sailing on many luxurious cruise ships, but none compare to the opulence and grandeur of Riverside Mozart.
With its spacious staterooms, French balconies, and personal butler service, it's no wonder this ship is renowned for its exceptional service.
Indulging in made-to-order meals inspired by the changing seasons, sipping cocktails at the sophisticated cigar lounge, and rejuvenating at the Fehi Spa with its indoor swimming pool and hot tub – this is the epitome of a truly extravagant cruising experience.
Key Takeaways
Staterooms on Riverside Mozart are larger compared to other ships on the market, ranging from 215 to 883 square feet, and all staterooms come with personal butler service.
The largest suites offer special services such as complimentary ironing, laundry, and limousine transfers.
The dining options on Riverside Mozart are diverse, with five venues offering made-to-order meals inspired by the changing seasons along the Danube. Freshly baked bread and homemade pasta are highlights of the dining experience.
Guests can enjoy a variety of beverage choices on Riverside Mozart, with three distinct spots for cocktails, including a scenic Vista Bar, a piano bar with live music, and a sophisticated cigar lounge. The ship's herb garden provides botanicals for many of the cocktails served on board.
Suite Features: Spacious and Luxurious Accommodations
The suites on Riverside Mozart are incredibly spacious, exuding opulence and extravagance at every turn. As soon as you step foot into these luxurious accommodations, you are greeted with a sense of grandeur and elegance.
The suite amenities are nothing short of extraordinary, offering luxurious extras for a comfortable stay. From the French balconies that provide breathtaking views of the surrounding scenery, to the king-size beds that envelop you in ultimate comfort, every detail has been carefully crafted to ensure an unparalleled experience.
But it doesn't stop there. The personalized service on board is truly exceptional, with dedicated butler assistance and the ability to cater to special requests. Whether it's arranging for a private dining experience or organizing a special celebration, the staff goes above and beyond to make your stay unforgettable.
Dining Options: Culinary Delights on Riverside Mozart
At Riverside Mozart, there are five dining venues to choose from, offering a variety of culinary experiences. The fine dining options on board provide exquisite and mouthwatering seasonal cuisine. Here are some highlights of the dining experience:
The Marketplace: Start your day with a generous breakfast buffet, featuring freshly baked bread and homemade pasta.

The Bistro: Throughout the day, satisfy your cravings with à la carte and tapas-style snacks.

The Waterside Restaurant: This is the main dining venue, offering full-service lunches and dinners. The attentive waitstaff will cater to your every culinary desire.

The Blue Deli: If you prefer casual dining, this venue has a range of delicious options that will leave you feeling satisfied.
With such a diverse range of dining options, Riverside Mozart ensures that every meal is a decadent experience that delights the senses.
Beverage Choices: Cocktails and Wine in Style
When it comes to beverage choices on the ship, I can enjoy hand-crafted cocktails and a selection of wines at three distinct spots.
The craftsmanship that goes into creating these cocktails is truly remarkable. Each drink is meticulously crafted, using only the finest ingredients and techniques. Whether it's a classic martini or a creative concoction, the bartenders ensure that every sip is a taste of pure luxury.
And the wine selection is nothing short of extraordinary. From elegant whites to bold reds, there is a wine to suit every palate. Whether enjoyed at the Vista Bar, the Cove Piano Bar, or the Connoisseurs Club, these beverages are the perfect accompaniment to an opulent evening on board.
So raise a glass and indulge in the decadence of crafted cocktails and a carefully curated wine selection.
Spa and Wellness: Indulge and Rejuvenate on Board
Indulging in the spa and wellness offerings on board is a rejuvenating experience that allows me to escape the stresses of everyday life. The spa on Riverside Mozart offers a range of opulent amenities and extravagant spa treatments that leave me feeling pampered and refreshed. Here are some of the highlights:
Spa Treatments:
Therapists provide exquisite facials, massages, and body treatments using luxurious products from Natura Bissé. The spa also features a full-service hair and nail salon, ensuring that I can indulge in a complete beauty experience.

Wellness Activities:
The spa includes an indoor swimming pool, hot tub, steam room, sauna, and a relaxation area with floor-to-ceiling windows, providing a serene space to unwind and rejuvenate. Whether I choose to receive a wellness service or simply enjoy the spa facilities, I can immerse myself in a world of tranquility and luxury.
The spa and wellness offerings on Riverside Mozart truly elevate the cruising experience, allowing me to prioritize self-care and indulge in ultimate relaxation.
Overall Experience: Unparalleled Luxury and Elegance
Experiencing the flagship vessel of Riverside Luxury Cruises is like stepping into a world of unmatched opulence and sophistication. From the moment you step foot on board Riverside Mozart, you are enveloped in an atmosphere of refined elegance and extravagant luxury.
The exquisite amenities offered on this magnificent ship are unparalleled, providing a level of comfort and indulgence that is truly unmatched. The staterooms, ranging from 215 to 883 square feet, are spacious and lavishly appointed, offering French balconies, king-size beds, and flat-screen televisions.
The dining options are equally impressive, with five venues serving made-to-order meals inspired by the changing seasons along the Danube. And let's not forget the beverage choices, with three distinct spots to enjoy hand-crafted cocktails and a selection of wines.
The spa and wellness facilities, including an indoor swimming pool and a range of treatments, provide the ultimate in relaxation and rejuvenation.
Overall, the experience on board Riverside Mozart is a testament to unmatched opulence and an opportunity to indulge in the most exquisite amenities.
Activities and Entertainment: Enjoyment for Every Moment
I can say that the activities and entertainment on board this ship are diverse and offer enjoyment for every moment.
From the moment you step on board Riverside Mozart, you are greeted with a sense of opulence and extravagance that extends to the live entertainment and onboard activities.
The ship boasts a variety of options to keep guests entertained throughout their journey. Whether it's attending captivating live performances in the grand theater, participating in interactive workshops and classes, or indulging in the luxurious spa and wellness facilities, there is something for everyone.
The ship also offers a range of onboard activities such as wine tastings, cooking demonstrations, and fitness classes to ensure that guests have a truly immersive and enriching experience.
With such a plethora of options, boredom is simply not an option on this magnificent vessel.
Destinations and Excursions: Exploring the Danube in Style
Exploring the Danube in style is made effortless with the wide range of destinations and excursions available on this magnificent vessel.
Immerse yourself in the rich cultural heritage of Europe as you visit enchanting cities like Vienna, Budapest, and Prague.

Uncover the secrets of historical landmarks such as the stunning Melk Abbey and the majestic Schönbrunn Palace.

Indulge in exclusive experiences, like private tours of renowned art museums and intimate concerts showcasing classical masterpieces.

Immerse yourself in the local traditions and customs through immersive activities like wine tastings and cooking classes.

Delve into the fascinating history of the Danube as you cruise past medieval castles and charming riverside villages.

Discover hidden gems off the beaten path, where you can experience the authentic charm of lesser-known destinations.

With knowledgeable guides and expertly curated itineraries, every excursion is a journey of discovery and cultural immersion.
Embark on a voyage that combines opulence and cultural enrichment, where each destination and excursion offers a unique opportunity to explore the Danube in style.
Service and Hospitality: Personalized Attention and Care
Receiving personalized attention and care is a highlight of the service and hospitality offered on this exceptional vessel.
From the moment I stepped on board Riverside Mozart, I was greeted by a team of attentive staff who catered to my every need with grace and elegance. The personalized service I received was unparalleled, as the staff anticipated my preferences and went above and beyond to ensure my comfort and satisfaction.
Whether it was the personalized butler service in my stateroom or the attentive waitstaff in the dining venues, every interaction was characterized by a level of professionalism and warmth that truly made me feel like a valued guest.
The commitment to providing exceptional service was evident in every aspect of my experience on board Riverside Mozart, creating an atmosphere of opulence and luxury that surpassed my expectations.
Frequently Asked Questions
Are There Any Additional Charges for the Personal Butler Service in the Staterooms?
Yes, there are additional charges for the personal butler service in the staterooms. However, the stateroom amenities, including the French balconies, king-size beds, and flat-screen televisions, add to the opulent experience on board Riverside Mozart.
Can Guests Request Specific Dietary Accommodations or Special Meals?
Yes, guests can request special dietary accommodations and enjoy customized meal options on Riverside Mozart. The ship's five dining venues offer a variety of culinary experiences inspired by the changing seasons along the Danube.
Is There a Dress Code for the Dining Venues on Riverside Mozart?
Yes, there is a dress code for the dining venues on Riverside Mozart. We are expected to dress elegantly, showcasing our refined taste and adding to the opulent atmosphere onboard. Dining etiquette is of utmost importance.
Are There Any Age Restrictions for Guests to Access the Beverage Venues on the Ship?
There are no age restrictions for guests to access the beverage venues on the ship. Personal butler service is available to enhance the opulent and extravagant experience onboard Riverside Mozart.
Can Guests Book Spa Treatments in Advance of Their Cruise?
Yes, guests can book spa treatments in advance of their cruise. Pre cruise preparations are essential for a truly pampering experience on Riverside Mozart. Indulge in a range of opulent treatments at the Fehi Spa.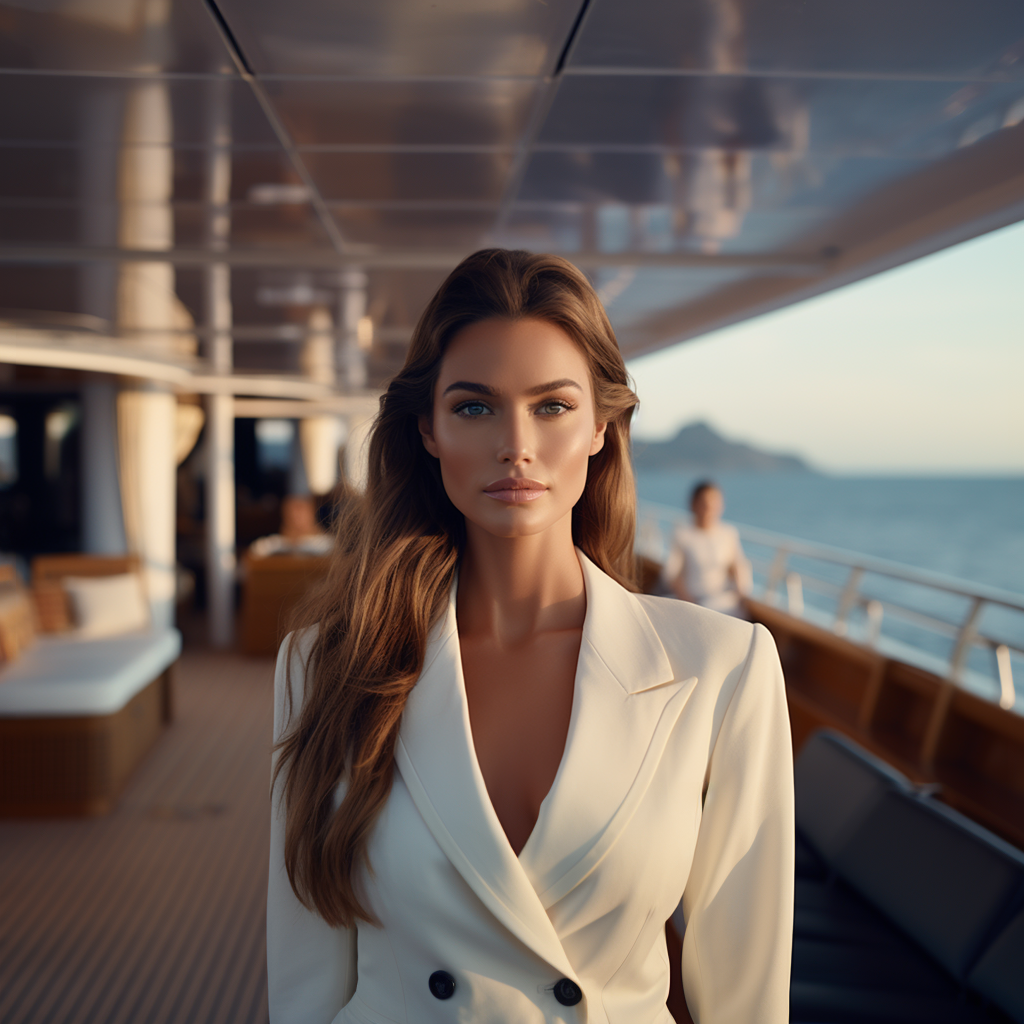 Claire, a creative soul with an unquenchable thirst for storytelling, is an integral part of the Voyager Info team. As a dedicated writer, she weaves captivating narratives that transport readers to enchanting cruise destinations and beyond.
Claire's love affair with writing began at an early age when she discovered the magic of words and their ability to craft worlds and emotions. Her innate curiosity led her to explore various literary genres, but it was travel writing that truly captured her heart. Drawing inspiration from her own globetrotting adventures and encounters with diverse cultures, Claire embarked on a journey to become a travel writer par excellence.