I can't think of a better way to escape the everyday hustle and bustle than by indulging in luxury cabanas, horseback riding, and more on private islands.
Picture yourself lounging in a 235 square foot cabana, complete with a private hammock and shower. And let's not forget the cabana butler who ensures your every need is met.
If horseback riding is more your style, imagine exploring winding trails on Half Moon Cay, Holland America Line's private island, and taking a refreshing swim with the horses along the beach.
Trust me, these private island escapes are the ultimate way to unwind and reconnect with nature.
Key Takeaways
Cabana rentals on private islands offer a luxurious experience with various amenities and services included.
Horseback riding excursions on private islands provide a unique opportunity to explore the island and swim with horses.
The location and views of cabanas can vary, with lower numbers offering views of the ship and higher numbers providing a quieter setting.
Private islands like Castaway Cay offer a range of activities such as swimming, snorkeling, water slides, and bike trails.
Cabana Amenities and Extras
I love that the cabana rentals on Disney Cruise Lines' Castaway Cay include extras like snorkel-equipment rental, bike rental, and floats. It's the perfect way to enhance your tropical island experience.
But what sets these cabanas apart is the luxurious amenities they offer. Picture this: your own private hammock swaying gently in the breeze, a refreshing shower to cool off after a swim, and a dedicated cabana butler ready to cater to your every need.
These 235 square feet of paradise are furnished with a cozy sofa, chairs, tables, and a terrace with a canopy for shade. And don't worry about the heat, because there's a ceiling fan to keep you cool.
So indulge in the ultimate relaxation and enjoy the privacy and comfort of your own personal retreat.
Exploring Private Islands on Horseback
Guests can explore the private islands on horseback, enjoying winding trails and a swim with the horses along the beach. Horseback riding on private islands offers a thrilling adventure and a unique way to experience the beauty of these secluded paradises. Here are some key points to consider for horseback riding safety and making the most of your experience:
Wear appropriate safety gear, including a helmet and closed-toe shoes.
Follow the instructions of your guide and maintain a safe distance from other riders.
Choose the best time for horseback riding, typically in the morning or late afternoon when the weather is cooler.
Take breaks and hydrate regularly to prevent fatigue.
Enjoy the stunning views and the calming sound of the waves as you ride along the beach.
Immerse yourself in the island's natural beauty and take in the unique sights and sounds of the surrounding nature.
Horseback riding on private islands is an unforgettable experience that allows you to connect with nature and create lasting memories.
Relaxation and Scenic Views From Cabanas
Exploring the private island on horseback provides a unique opportunity to relax and take in the scenic views from the cabanas.
As I ride along the winding trails of Half Moon Cay, Holland America Line's private island, I can't help but feel a sense of tranquility wash over me. The gentle breeze rustles through the palm trees, and the sound of the waves crashing against the shore creates a soothing melody.
After the ride, I find myself drawn to the cabanas, where I am greeted by a cabana butler ready to cater to my every need. The cabanas offer a haven of relaxation, with their spacious interiors, private hammocks, and refreshing showers.
From the comfort of my cabana, I can admire the breathtaking views of the turquoise waters and the pristine white sand beaches. This private island escape truly epitomizes relaxation at its finest.
Fun Activities at Castaway Cay
Swimming, snorkeling, and enjoying the Pelican Plunge water slides are some of the fun activities available at Castaway Cay. The crystal-clear turquoise waters invite you to dive in and explore the vibrant marine life beneath the surface. Grab a snorkel and discover the hidden activities beneath the waves.
If you prefer a thrilling adventure, the Pelican Plunge water slides provide an exhilarating ride that will surely make a splash. After all the excitement, it's time to unwind and soak up the sun on the pristine white sandy beaches. Find your perfect spot and indulge in ultimate beach relaxation. Listen to the gentle lapping of the waves, feel the warm sun on your skin, and let all your worries drift away.
At Castaway Cay, there's something for everyone, from thrilling water slides to serene beach bliss.
Discovering Hidden Gems on Bike Trails
As I pedal along the bike trails at Castaway Cay, I am captivated by the fascinating relics scattered throughout the island. The trails are well-maintained and wind through the lush vegetation, providing the perfect opportunity to discover hidden gems.
Along the way, I spot local wildlife, such as colorful birds and playful dolphins. The island is a haven for nature enthusiasts, with its abundance of flora and fauna.
I stumble upon hidden picnic spots, secluded areas where I can relax and enjoy the breathtaking views of the crystal-clear waters. These spots offer a peaceful retreat from the bustling activities on the island.
It's a wonderful feeling to connect with nature and immerse myself in the beauty of Castaway Cay while exploring its bike trails.
Enjoying the Beach and Island Scenery
I'm mesmerized by the stunning beach and picturesque island scenery at Castaway Cay. The crystal-clear turquoise water stretches out before me, inviting me to take a dip and explore the vibrant underwater world.
As I stroll along the powdery white sand, I can't help but be captivated by the lush tropical foliage that surrounds me. The island is a paradise waiting to be discovered, with hidden gems tucked away in every corner.
From beachfront dining options that offer delicious seafood and refreshing cocktails, to the opportunity for island exploration on bike trails that lead to breathtaking viewpoints, Castaway Cay truly has it all.
Whether relaxing in a luxury cabana or embarking on an adventure, this private island escape is a dream come true for those seeking the perfect beach getaway.
Half Moon Cay's Horseback Riding Experience
Exploring Half Moon Cay's winding trails on horseback is an exhilarating experience that allows me to immerse myself in the natural beauty of the island. As I mount the horse, I can feel a sense of anticipation and excitement.
Before embarking on the ride, the staff ensures everyone's safety by providing helmets and giving a thorough briefing on riding techniques. Basic riding skills are required to fully enjoy the experience. It's important to note that there are age restrictions for this activity, typically requiring participants to be at least 12 years old.
To book this unforgettable adventure, guests can either reserve in advance or sign up at the shore excursion desk on the ship.
Half Moon Cay's horseback riding experience is a must-do for nature lovers and those seeking a thrilling adventure on their private island escape.
Indulging in Lobster at Half Moon Cay
Feasting on succulent lobster at Half Moon Cay's Lobster Shack is a delectable treat that satisfies my taste buds with its flavorful goodness. As I sit on the pristine beach, the refreshing sea breeze wafts through the air, adding to the perfect ambiance of beach relaxation.
The Lobster Shack offers a mouthwatering selection of lobster dishes, prepared with expertise and served with a side of breathtaking ocean views. Whether it's a classic lobster roll or a grilled lobster tail, each bite is bursting with the sweet and delicate taste of the sea.
The Lobster Shack is the epitome of indulgence, allowing me to savor the best of lobster cuisine while enjoying the serene beauty of Half Moon Cay. It truly is a culinary experience that complements the ultimate beach getaway.
Snorkeling, Swimming, and Water Slides at Castaway Cay
Swimming, snorkeling, and enjoying the water slides at Castaway Cay provide an exhilarating and fun-filled experience. The crystal-clear waters beckon you to dive in and discover a world teeming with marine life.
As you snorkel, you'll be captivated by the vibrant coral reefs and the colorful fish that dart in and out of view. Don't forget your underwater camera to capture the breathtaking beauty of this underwater paradise. If you're lucky, you may even encounter majestic sea turtles or playful dolphins during your aquatic adventure.
The water slides add an extra dose of excitement, as you zoom down the twisting tubes and splash into the refreshing lagoon. Whether you're seeking relaxation or adventure, Castaway Cay offers the perfect blend of both, ensuring unforgettable memories and unforgettable encounters with the wonders of the sea.
Spectacular Views From the Lookout Tower
From the lookout tower, I marveled at the breathtaking panoramic views of the island and the sparkling turquoise waters stretching out before me. It was as if I had stepped into a postcard.
The lookout tower provided the perfect vantage point to capture the beauty of the island through my photography lens. As the sun began to set, the sky transformed into a canvas of vibrant colors, painting the horizon with hues of pink, orange, and gold.
The sunset views from the tower were simply magical. I couldn't help but feel a sense of tranquility as I watched the sun dip below the horizon, casting a warm glow over the island. It was a moment that I wanted to etch into my memory forever.
Porthole Cruise and Travel Magazine: Your Source for Cruise and Travel Inspiration
As I flipped through the pages of Porthole Cruise and Travel Magazine, I was captivated by the stunning images of cruise voyages and the enticing features on new ships.
The magazine, available worldwide through a digital subscription, is your ultimate source for the latest cruise and travel news.
With in-depth features on voyages, new ships, and the best destinations, Porthole Cruise and Travel Magazine provides endless inspiration for your next adventure.
From onboard cuisine to entertainment, the magazine covers every aspect of the cruising experience.
Celebrating its 25th year of publication, this magazine offers access to full articles and additional content.
Stay up to date with the latest trends and be inspired to explore the world with Porthole Cruise and Travel Magazine's digital subscription.
Celebrating 25 Years of Porthole Cruise and Travel Magazine
Flipping through the pages of Porthole Cruise and Travel Magazine, I was amazed by the longevity and success of the publication, which is celebrating its 25th year. It's incredible to think about all the milestones that Porthole Cruise has achieved over the past quarter-century. As I read through the magazine, I couldn't help but reflect on the impact it has had on the cruise and travel industry.
Here are five remarkable milestones that Porthole Cruise has reached:
Becoming a trusted source of information for cruise and travel enthusiasts worldwide.
Providing in-depth features on voyages, new ships, and the best destinations.
Offering readers insights into onboard cuisine, entertainment, and more.
Evolving with the times by embracing digital subscriptions and reaching a global audience.
Celebrating 25 years of delivering inspiration and captivating stories to its loyal readers.
Porthole Cruise and Travel Magazine has truly made its mark in the industry and continues to be a beacon of knowledge and inspiration for all travel enthusiasts. Cheers to 25 years of excellence!
Frequently Asked Questions
Are the Cabana Rentals on Disney Cruise Lines' Castaway Cay Available for All Guests or Only for Certain Passengers?
The cabana rentals on Disney Cruise Lines' Castaway Cay are available for all guests. They offer a luxurious experience with extras like snorkel equipment, bike rental, and a cabana butler.
Can Children Participate in the Horseback Riding Excursions on Half Moon Cay?
Yes, children can participate in the horseback riding excursions on Half Moon Cay. It's a fantastic opportunity for them to explore the island on winding trails and swim with the horses along the beach.
How Far Are the Restrooms and Barbecue From the Higher Numbered Cabanas at Castaway Cay?
The restrooms and barbecue at Castaway Cay are a bit of a walk from the higher numbered cabanas. Although they're in a quiet location, it's important to keep in mind the distance.
Are There Any Additional Activities or Attractions on Castaway Cay Besides Swimming, Snorkeling, and Water Slides?
Yes, there are additional activities on Castaway Cay besides swimming, snorkeling, and water slides. You can enjoy fishing, play beach volleyball, and explore the island's beautiful scenery.
Can You Access Porthole Cruise and Travel Magazine's Content Without a Subscription?
Yes, you can access Porthole Cruise and Travel Magazine's content without a subscription. It offers the latest news in cruise and travel, in-depth features on voyages, new ships, and the best destinations.
Conclusion
In conclusion, these private island escapes offer a paradise unlike any other. With luxurious cabanas providing all the amenities and extras you could dream of, from private hammocks to cabana butlers, relaxation is at its finest.
Explore these stunning islands on horseback, taking in the breathtaking views and even enjoying a swim with the horses. From bike trails to snorkeling and water slides, there are endless activities to keep you entertained.
And don't forget to check out Porthole Cruise and Travel Magazine for all your cruise and travel inspiration. Happy 25th anniversary to them!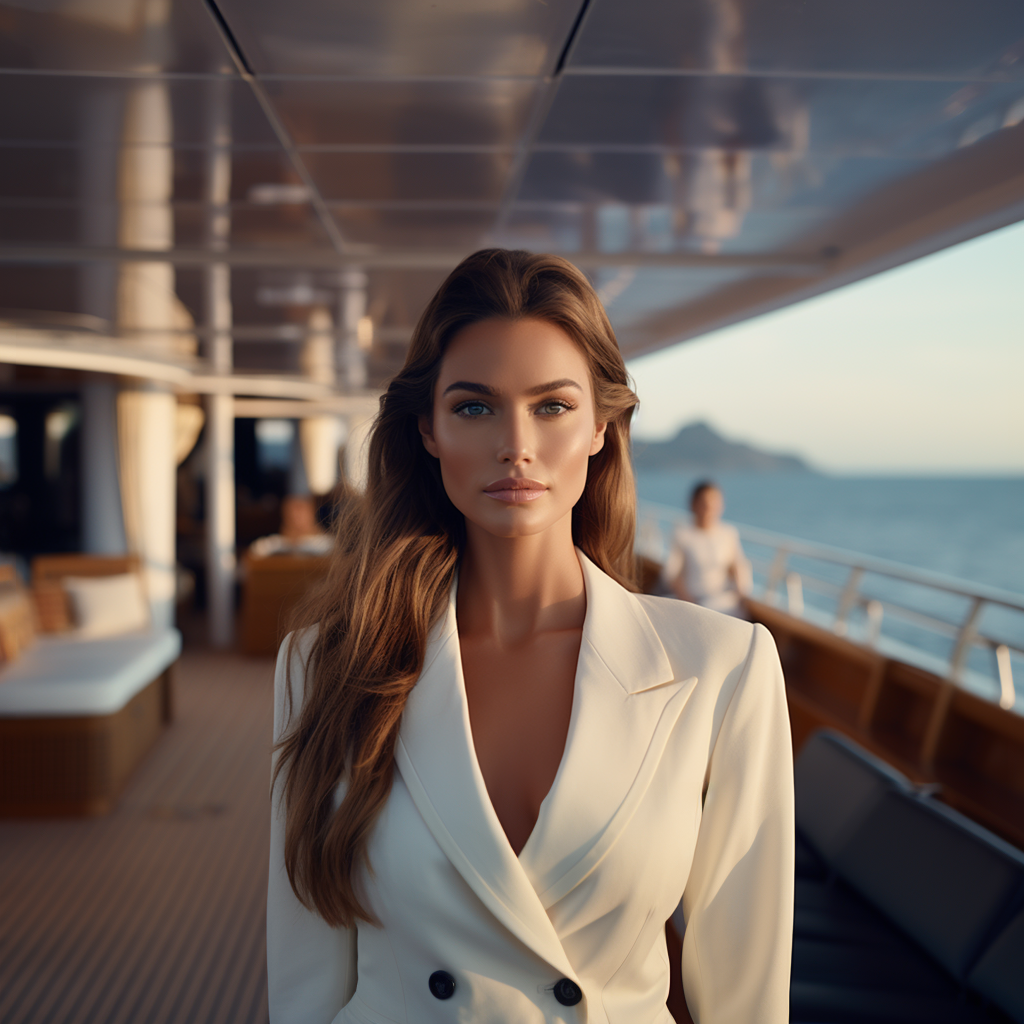 Claire, a creative soul with an unquenchable thirst for storytelling, is an integral part of the Voyager Info team. As a dedicated writer, she weaves captivating narratives that transport readers to enchanting cruise destinations and beyond.
Claire's love affair with writing began at an early age when she discovered the magic of words and their ability to craft worlds and emotions. Her innate curiosity led her to explore various literary genres, but it was travel writing that truly captured her heart. Drawing inspiration from her own globetrotting adventures and encounters with diverse cultures, Claire embarked on a journey to become a travel writer par excellence.