I know what you're thinking. Ship refurbishments can often be underwhelming, with only minor changes and updates. But let me tell you, the recent refurbishment of Queen Victoria is far from ordinary.
This 20-day transformation in Hamburg, Germany, has completely revitalized the ship, leaving her with a fresh and exciting new look. From enhanced outdoor spaces to upgraded cabins and a revamped library, this refurbishment has truly exceeded expectations.
Join me as we explore the remarkable upgrades that have set Queen Victoria apart from the rest.
Key Takeaways
The refurbishment of Queen Victoria was completed in just 20 days in Hamburg, Germany.
The renovation included installing new carpet, repainting the ship, and upgrading the library.
The ship now offers solo traveler cabins with luxurious amenities and dedicated lounge areas.
The outdoor spaces have been enhanced with more sunbathing areas and panoramic views for a better passenger experience.
The Renovation Process
I was impressed by the extensive renovation process of Queen Victoria. The refurbishment was completed in just 20 days in Hamburg, Germany. The cost of the refurbishment was significant, but the results were worth it.
The renovation included installing new carpet, repainting the ship, and adding exciting upgrades to enhance the overall passenger experience. The ship's interior received a fresh and updated look with 215,000 feet of new carpet installed in passenger areas. Approximately 2,695 gallons of paint were used to repaint the ship inside and out.
Not only that, but new cabins were added specifically designed for solo travelers. Outdoor spaces were enhanced, including the Upper Grill Terrace, and more areas for sunbathing were created. The ship's library was upgraded with eight new Internet stations, providing passengers with modern amenities.
The renovation process truly transformed Queen Victoria into a more luxurious and enjoyable cruise experience for all passengers.
Solo Traveler Cabins
The new cabins designed for solo travelers provide a comfortable and convenient option for those traveling alone. These cabins are meticulously designed to enhance the solo traveler experience, offering a range of benefits that cater to their specific needs.
Here are some key features of the solo cabins:
Thoughtfully designed layout to maximize space and functionality
Luxurious amenities and furnishings for a comfortable stay
Dedicated lounge areas for socializing and meeting fellow solo travelers
Access to exclusive perks and privileges, such as priority dining reservations and onboard activities
With these innovative solo cabins, solo travelers can now enjoy their cruise experience with ease and comfort. Whether you're looking for some quiet time to unwind or seeking opportunities to connect with like-minded individuals, these solo cabins provide the perfect setting for a memorable journey at sea.
Enhanced Outdoor Spaces
The enhanced outdoor spaces on Queen Victoria provide passengers with a variety of options for enjoying the fresh air and beautiful views. From the Upper Grill Terrace to the new sunbathing areas, there are plenty of opportunities for outdoor relaxation.
The ship's refurbishment has truly improved the passenger experience. The Upper Grill Terrace, in particular, offers a spacious and comfortable environment for guests to unwind and take in the stunning surroundings. With comfortable seating, shade options, and panoramic views, it's the perfect place to relax and enjoy the outdoors.
The addition of more sunbathing areas ensures that guests can soak up the sun and enjoy the warm weather while on board. Overall, the enhanced outdoor spaces on Queen Victoria have greatly improved the passenger experience, providing a tranquil and enjoyable setting for relaxation and taking in the breathtaking views.
Sunbathing Areas
Sunbathing areas on the ship have been expanded to provide more options for passengers to enjoy the warm weather and soak up the sun.
The Queen Victoria's recent refurbishment has brought exciting upgrades to the ship's outdoor spaces, including the addition of more sunbathing areas.
Passengers can now relax on poolside loungers, basking in the glorious sunshine while enjoying breathtaking views of the ocean.
The expanded sunbathing areas offer ample space for outdoor relaxation, allowing guests to unwind and recharge amidst the soothing sounds of the sea.
With these enhancements, the Queen Victoria provides a perfect setting for sun lovers to indulge in the ultimate sunbathing experience.
Whether you prefer lounging by the pool or finding a secluded spot on deck, the ship's expanded sunbathing areas are sure to cater to all your sun-seeking needs.
Upgraded Ship's Library
I really enjoy spending time in the upgraded ship's library, which now features eight new Internet stations. It's one of my favorite ship's amenities on Queen Victoria. The library is a quiet and comfortable space where I can relax and explore the vast world of information online. The addition of the Internet stations allows me to stay connected with family and friends back home, catch up on the latest news, or even do some work if needed. The library's upgraded design creates a cozy atmosphere, with plush seating and a calming color scheme. It's the perfect place to escape and immerse myself in a good book or browse the web. The table below provides a summary of the ship's upgraded library:
| Feature | Description |
| --- | --- |
| Internet Stations | Eight new stations for online browsing |
| Comfortable Seating | Plush chairs and sofas for relaxation |
| Cozy Atmosphere | Calming color scheme and design |
Overall, the upgraded ship's library with its new Internet stations is a fantastic addition to Queen Victoria's amenities. It's a haven for bookworms and tech enthusiasts alike, providing a space where I can unwind and enjoy the best of both worlds.
New Carpets and Repaint
Walking through the passenger areas of the ship, I noticed the new carpets and fresh coat of paint, which gave the ship a refreshed and updated appearance.
The recent refurbishment of Queen Victoria included the installation of 215,000 feet of new carpet in the passenger areas, providing a luxurious and comfortable feel underfoot. The ship's interior and exterior were also repainted, using approximately 2,695 gallons of paint.
This extensive repainting not only improved the ship's overall appearance but also protected it from the harsh elements of the sea. The attention to detail in the new carpet installation and ship repainting showcases the commitment to creating a fresh and updated environment for the passengers.
It is evident that great care and expertise were employed in these refurbishment processes, enhancing the overall experience on board.
Improved Appearance
The ship's newly installed carpets and fresh coat of paint greatly enhance its overall appearance, creating a more inviting and modern atmosphere for passengers. The improved aesthetics and visual enhancements are evident throughout the ship, making it a feast for the eyes.
Here are three reasons why the ship's improved appearance is truly remarkable:
The vibrant colors and patterns of the new carpets create a sense of warmth and luxury, instantly elevating the ambiance of the ship.

The freshly painted walls and surfaces give the ship a clean and polished look, making it feel brand new and well-maintained.

The attention to detail in the design and execution of the improvements is remarkable, ensuring that every aspect of the ship's appearance is visually pleasing.
Overall, the improved aesthetics and visual enhancements truly transform the ship, making it a visually stunning and inviting space for passengers to enjoy their voyage.
Departure and Celebration
During the departure celebration, fireworks lit up the sky, adding a spectacular touch to the start of Cunard Line's 175th anniversary year. The Queen Victoria, after completing its 20-day refurbishment in Hamburg, Germany, set sail from Southampton, marking the beginning of its 2015 world voyage.
The departure festivities were not only a celebration of the ship's redo but also a commemoration of Cunard Line's long and successful history. As the fireworks burst overhead, passengers and crew alike were filled with excitement and anticipation for the journey ahead.
This year holds great significance for Cunard Line, as it reflects on its achievements and legacy, and celebrates 175 years of providing exceptional voyages. The departure celebration was just the beginning of what promises to be an unforgettable 175th anniversary celebration for Cunard Line.
Historical Cruise Highlights
As the Queen Victoria set sail on its 2015 world voyage, I couldn't help but take a nostalgic trip down memory lane. The swinging 60s and 70s were truly a golden era for cruising, filled with excitement and enjoyment on the high seas. It was a time when cruising gained popularity and became a must-do vacation for many.
I fondly remember the vibrant atmosphere onboard, with live music, dancing, and glamorous parties that seemed to never end. It was a time of carefree exploration and unforgettable moments.
As I reflect on those nostalgic memories, I can't help but feel a sense of gratitude for the cruise industry's continued innovation and dedication to providing unforgettable experiences. Those historical cruise highlights will forever hold a special place in my heart.
Frequently Asked Questions
How Much Did the Refurbishment of Queen Victoria Cost?
The cost of Queen Victoria's refurbishment was not disclosed. However, it was funded by Cunard Line. The ship's transformation showcases their commitment to providing a fresh and updated environment for passengers.
What Other Cities Did Queen Victoria Visit During Its World Voyage in 2015?
During Queen Victoria's world voyage in 2015, she visited numerous cities, including Sydney, Auckland, Tokyo, San Francisco, and Honolulu. These destinations showcased the ship's historical significance and offered passengers unique cultural experiences.
How Many Passengers Can the New Solo Traveler Cabins Accommodate?
The new solo traveler cabins on Queen Victoria can accommodate a maximum of [insert number] passengers. These cabins have been designed to provide a comfortable and enjoyable experience for those traveling alone.
What Other Amenities Were Added to the Enhanced Outdoor Spaces Besides the Upper Grill Terrace?
In the enhanced outdoor spaces, besides the Upper Grill Terrace, we added an outdoor lounge area with enhanced seating options. It provides a perfect spot for relaxation and enjoying the beautiful views while onboard.
How Many Books Are Available in the Ship's Upgraded Library?
The ship's upgraded library offers a wide selection of books for passengers to enjoy. The layout and design of the library are well-thought-out, creating a comfortable and inviting space for reading and relaxation.
Conclusion
Overall, Queen Victoria's recent refurbishment in Hamburg, Germany has truly transformed the ship into a fresh and updated environment for passengers. The addition of solo traveler cabins, enhanced outdoor spaces, and upgraded amenities like the ship's library have greatly improved the overall experience on board.
The new carpets and repainting efforts have given the ship a stunning makeover, making it even more visually appealing. As Queen Victoria sets sail on her 2015 world voyage, it's clear that Cunard Line's 175th anniversary year will be celebrated in style. The ship's departure from Southampton, accompanied by fireworks, adds an extra touch of excitement and anticipation.
Looking back at the historical cruise highlights from the swinging 60s and 70s, it's clear that cruising has always offered a sense of adventure and enjoyment for passengers. Queen Victoria's refurbishment is a testament to the continued commitment to providing a top-notch cruising experience.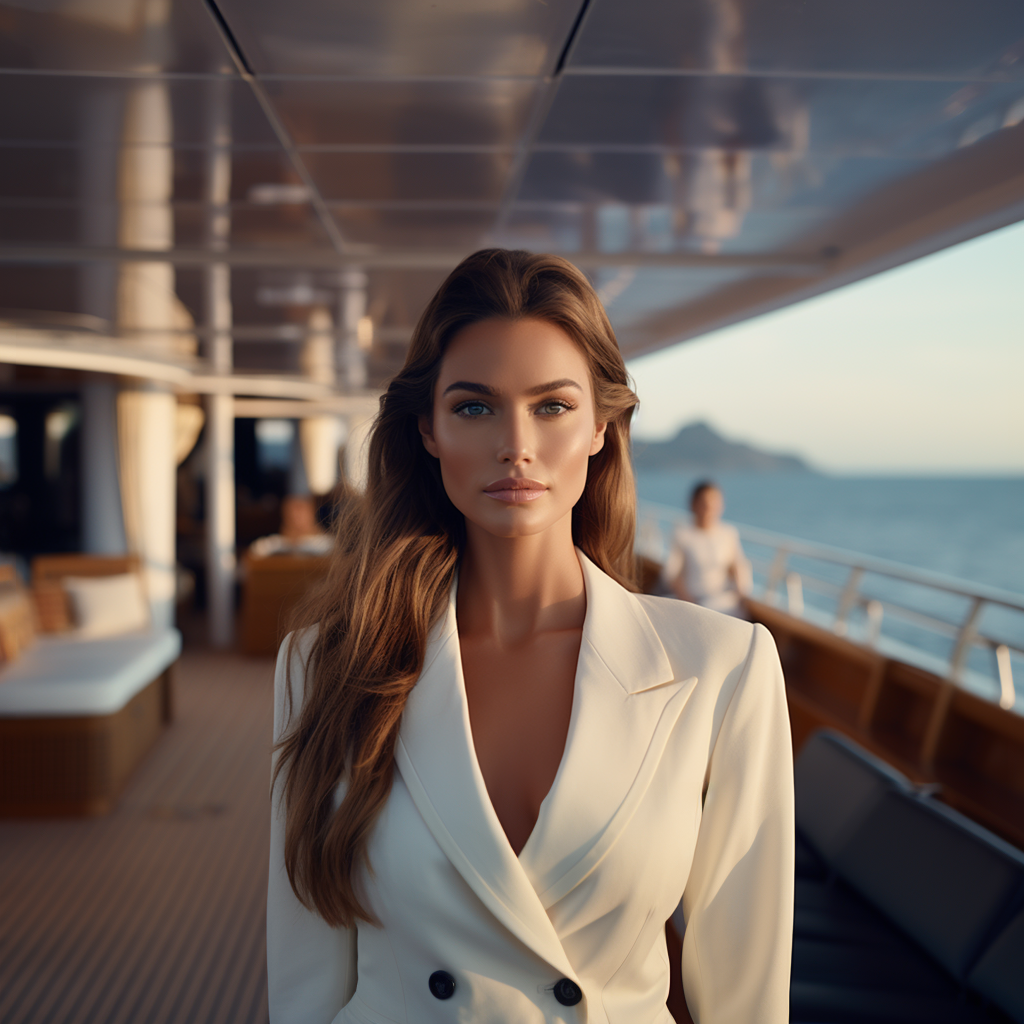 Claire, a creative soul with an unquenchable thirst for storytelling, is an integral part of the Voyager Info team. As a dedicated writer, she weaves captivating narratives that transport readers to enchanting cruise destinations and beyond.
Claire's love affair with writing began at an early age when she discovered the magic of words and their ability to craft worlds and emotions. Her innate curiosity led her to explore various literary genres, but it was travel writing that truly captured her heart. Drawing inspiration from her own globetrotting adventures and encounters with diverse cultures, Claire embarked on a journey to become a travel writer par excellence.