I know what you're thinking – another cruise ship review? But let me tell you, the Norwegian Encore is not your average ship.
With its ultimate luxury and cutting-edge technology, this floating marvel is a game-changer in the world of cruising.
From its sleek design to its high-end cuisine and unforgettable entertainment options, the Encore offers an experience like no other.
So, buckle up and get ready to be amazed as we delve into the world of the Norwegian Encore.
Key Takeaways
The Norwegian Encore cruise ship offers tastefully decorated staterooms with advanced technology and high-end amenities, including flat-screen televisions, interactive touch-screen displays, and high-speed internet access.
Guests can enjoy luxurious accommodations such as plush beds, spacious bathrooms with marble countertops, rainfall showers, and luxurious bath products.
The ship features a fully-equipped fitness center and spa facilities for wellness and relaxation, as well as a variety of dining options catering to every taste.
The Norwegian Encore offers cutting-edge technology, including a smart control system for lighting, temperature, and room service, high-speed internet connectivity, virtual reality gaming center, digital touchscreens for navigation, RFID wristbands for keyless entry and onboard purchases, and a mobile app for booking activities and dining reservations.
The Luxurious Accommodations of Norwegian Encore
I am amazed by the luxurious accommodations on Norwegian Encore. Its advanced technology and high-end amenities make it a truly remarkable ship.
The staterooms are tastefully decorated and offer a comfortable and elegant space to relax and unwind. Each room is equipped with state-of-the-art technology, including flat-screen televisions, interactive touch-screen displays, and high-speed internet access.
The beds in the staterooms are plush and inviting, ensuring a restful night's sleep. The bathrooms are spacious and well-appointed, with marble countertops, rainfall showers, and luxurious bath products.
In addition to the luxurious accommodations, Norwegian Encore also offers a range of wellness facilities. The ship features a fully-equipped fitness center, complete with cardio machines, weightlifting equipment, and yoga studios.
There are also spa facilities on board, where guests can indulge in a variety of treatments and therapies, including massages, facials, and body wraps. The wellness facilities on Norwegian Encore truly offer a haven of relaxation and rejuvenation for guests seeking a luxurious and pampering experience.
Cutting-Edge Technology on Board the Norwegian Encore
Packed with advanced features and luxurious amenities, the Norwegian Encore offers a cutting-edge experience on board.
As I stepped onto the ship, I was immediately impressed by the innovative technology that surrounded me. From the moment I entered my stateroom, I noticed the state-of-the-art smart control system that allowed me to adjust the lighting, temperature, and even order room service with a simple touch of a button.
The ship also boasted high-speed internet connectivity, making it easy to stay connected with friends and family back home. One of the most impressive features was the Virtual Reality gaming center, where I was able to immerse myself in a world of virtual reality and experience games like never before.
The Norwegian Encore truly exceeded my expectations with its cutting-edge technology and innovative features.
Indulge in High-End Cuisine on the Norwegian Encore
Savoring delectable dishes prepared by world-class chefs is one of the highlights of dining on the Norwegian Encore. The ship offers a fine dining experience that is sure to satisfy even the most discerning palate. With a focus on high-end cuisine, the Norwegian Encore boasts a variety of dining options that cater to every taste. From elegant restaurants serving gourmet dishes to casual eateries offering international flavors, there is something for everyone on board.
To give you a glimpse of the culinary delights that await, here is a table showcasing three of the top dining venues on the Norwegian Encore:
| Restaurant | Cuisine | Signature Dish |
| --- | --- | --- |
| Le Bistro | French | Coq au Vin |
| Cagney's Steakhouse | Steakhouse | Prime Rib |
| Teppanyaki | Japanese | Hibachi Grilled Salmon |
Whether you're in the mood for classic French cuisine, a juicy steak, or an entertaining teppanyaki experience, the Norwegian Encore has it all. Indulge in the ultimate fine dining experience and let your taste buds embark on a culinary journey like no other.
Unforgettable Entertainment Options on the Norwegian Encore
Experiencing unforgettable entertainment options on the Norwegian Encore is an absolute must. Here are four reasons why:
Spectacular live shows: From Broadway-style productions to high-energy musical performances, the Norwegian Encore offers a wide range of world-class entertainment. Get ready to be mesmerized by talented performers and dazzling stage productions.

Thrilling water sports: If you're a fan of adventure, the Norwegian Encore has you covered. Dive into the onboard water park and enjoy exhilarating slides and splash zones. Or, try your hand at the thrilling water sports available, such as paddleboarding or kayaking. There's something for everyone to enjoy.

Innovative virtual reality experiences: Step into a whole new world with the virtual reality experiences offered on the Norwegian Encore. Immerse yourself in captivating virtual environments and embark on thrilling adventures without leaving the ship.

Interactive game zones: Challenge your friends and family to a friendly competition at the onboard game zones. Whether it's virtual reality games, arcade classics, or interactive sports simulators, you'll never run out of fun and entertainment on the Norwegian Encore.
The Advanced Amenities and Facilities of the Norwegian Encore
I can't wait to explore all the advanced amenities and facilities on the Norwegian Encore.
One of the highlights of the ship is the luxury spa experience. The spa offers a wide range of treatments and services to relax and rejuvenate guests. From massages and facials to body wraps and beauty treatments, the spa provides a serene and indulgent atmosphere.
Additionally, the Norwegian Encore boasts a state-of-the-art fitness center. Equipped with the latest exercise machines and equipment, it offers a variety of workout options for guests of all fitness levels. Whether you prefer cardio exercises or weightlifting, the fitness center has everything you need to stay active during your cruise.
With these exceptional amenities, the Norwegian Encore ensures that guests can enjoy a truly luxurious and wellness-focused experience onboard.
Experience Ultimate Relaxation and Wellness on the Norwegian Encore
After exploring the advanced amenities and facilities of the Norwegian Encore, let's now dive into the ultimate relaxation and wellness experiences that this cruise ship offers.
When it comes to unwinding and rejuvenating, the Norwegian Encore goes above and beyond to provide luxury accommodations and top-notch services. Here are five ways you can experience ultimate relaxation and wellness on board:
Indulge in spa treatments at the Mandara Spa, offering a wide range of rejuvenating therapies and massages.
Take a dip in the tranquil infinity pool, surrounded by stunning ocean views and plush loungers.
Practice yoga or meditation in the dedicated wellness studio, where expert instructors guide you towards inner peace.
Enjoy a refreshing drink at the Vibe Beach Club, an exclusive retreat with private cabanas and a serene atmosphere.
Unwind in your spacious stateroom, designed with comfort in mind and equipped with luxurious amenities.
With these incredible offerings, the Norwegian Encore ensures that your journey is not only filled with excitement but also prioritizes your relaxation and wellness needs.
Discover the Exciting Activities and Adventures on the Norwegian Encore
Discover the thrilling activities and adventures available on the Norwegian Encore. From exhilarating water slides to exciting go-kart racing, the ship offers an array of water activities that are sure to get your heart racing.
Take a plunge down the Aqua Racer, a dual water slide that twists and turns before dropping you into a pool below. For those seeking a more adrenaline-pumping experience, try the Ocean Loops, where you'll slide through two loops that extend over the side of the ship.
If you're looking to unwind, the ship also offers luxurious spa treatments. Indulge in a relaxing massage or facial and let the stress melt away.
The Norwegian Encore truly offers something for everyone, whether you're seeking excitement or relaxation.
Frequently Asked Questions
What Is the History of Norwegian Encore and How Did It Come to Be?
The history of Norwegian Encore is fascinating. It underwent development to become a top-notch cruise ship. From its initial concept to the final construction, the ship's history showcases its evolution into a luxurious and technologically advanced vessel.
How Does the Colorful Hull Art of Norwegian Encore Enhance the Overall Cruise Experience?
The colorful hull art of Norwegian Encore enhances the overall cruise experience by creating a visually stunning and unique atmosphere. The artistic design adds a touch of vibrancy and excitement to the ship, making it a memorable and enjoyable journey.
What Are Some Unique Technological Features on Board Norwegian Encore That Set It Apart From Other Cruise Ships?
The Norwegian Encore stands out from other cruise ships with its smart technology and innovative entertainment. Its unique technological features provide a next-level experience for guests, making it a top choice for luxury and technology enthusiasts.
Can You Provide Some Examples of the Advanced Amenities and Facilities Available on Norwegian Encore?
On Norwegian Encore, you'll find advanced amenities and state-of-the-art facilities. From high-end cuisine to colorful hull art, the ship offers a luxurious experience. With new technology and entertainment options, it's a cruise like no other.
How Does Norwegian Encore Ensure the Ultimate Luxury and Relaxation for Its Passengers?
On the Norwegian Encore, ultimate luxury is ensured through exquisite amenities and a focus on passenger relaxation. From spacious cabins to world-class spa facilities, every detail is designed to provide the utmost comfort and indulgence.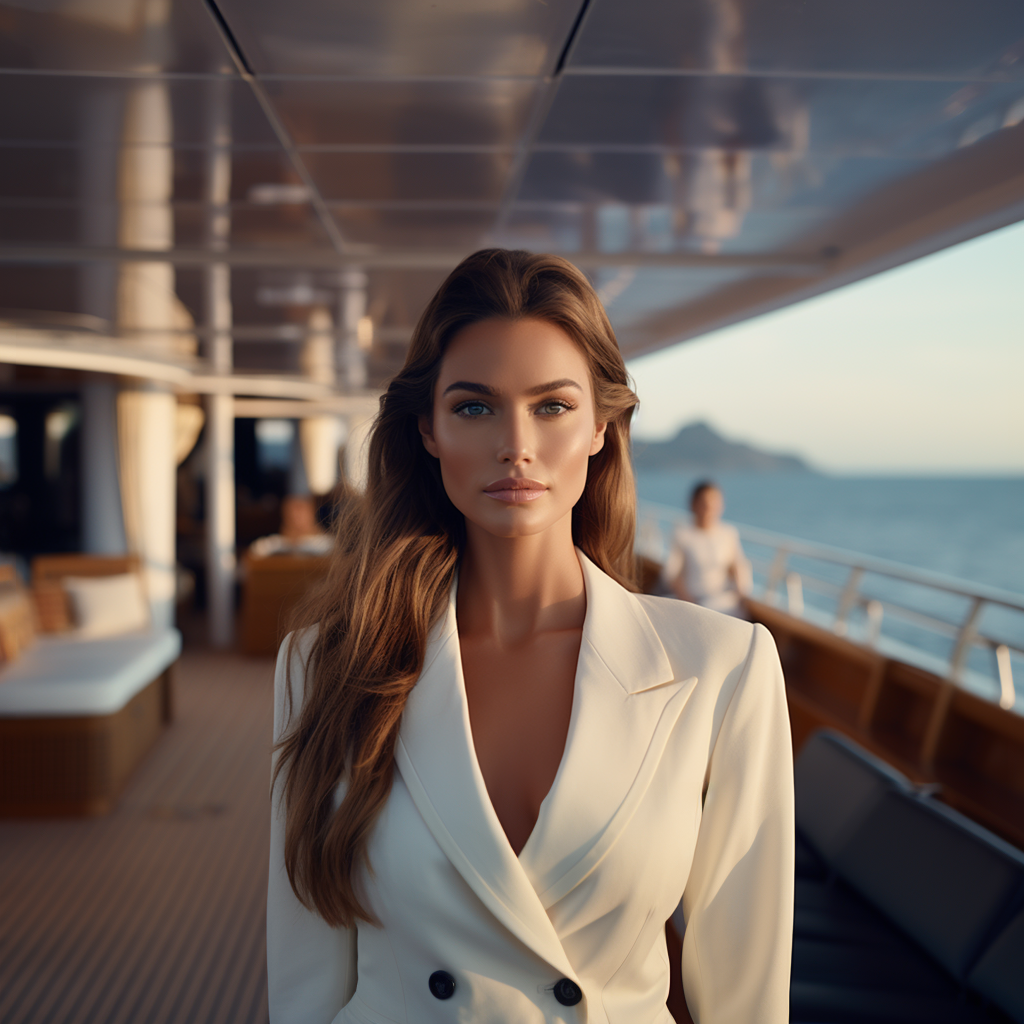 Claire, a creative soul with an unquenchable thirst for storytelling, is an integral part of the Voyager Info team. As a dedicated writer, she weaves captivating narratives that transport readers to enchanting cruise destinations and beyond.
Claire's love affair with writing began at an early age when she discovered the magic of words and their ability to craft worlds and emotions. Her innate curiosity led her to explore various literary genres, but it was travel writing that truly captured her heart. Drawing inspiration from her own globetrotting adventures and encounters with diverse cultures, Claire embarked on a journey to become a travel writer par excellence.