If you're itching to set sail on an MSC cruise and want to make the most of your experience, then you're in luck!
I'm here to spill the beans on the ultimate MSC cruise secrets that will ensure you have the time of your life on board.
From discounts and promotions that will save you some serious cash, to insider tips on booking and policies, and all the amazing onboard services and features that will make your cruise unforgettable, I've got you covered.
So, without further ado, let's dive in and unveil these hidden gems that will take your MSC cruise experience to a whole new level.
From scoring discounts for the whole family, to taking advantage of the MSC for Me cruise app and the perks of the different MSC Experiences, you'll be amazed at what awaits you on board.
And don't worry, I'll also fill you in on the extra costs you should be aware of, like specialty restaurants and internet packages, so you can plan your budget accordingly.
Get ready to embark on the cruise of a lifetime with these ultimate MSC cruise secrets!
Key Takeaways
MSC offers various discounts and promotions, including the 'Kids sail free' promotion and discounts for guests aged 18-29 and over 65.
Guests aged 18-29 can avail a 10% discount, while guests over 65 can avail a 5% discount.
Pre-cruise purchases such as excursions, dining, and drink packages are offered at discounted rates.
MSC provides a range of experiences, including Bella, Fantastica, and Aurea experiences, each with its own benefits and privileges.
Discounts and Promotions
I love all the amazing discounts and promotions offered by MSC Cruise. They have promotions such as the 'Kids sail free' promotion and discounts for guests aged 18-29 and over 65. These promotions are a great way to save money while enjoying a fantastic cruise experience.
With the 'Kids sail free' promotion, children under 18 can travel for free in the same cabin as their parents. This is a huge saving for families.
Additionally, guests aged 18-29 can enjoy a 10% discount, while guests over 65 receive a 5% discount.
MSC Cruise also offers discounts on pre-cruise purchases. You can get 20% off excursions and 35% off dining and drink packages. These promotional offers are a wonderful opportunity to make the most of your cruise while keeping your budget in check.
Booking and Policies
When booking an MSC cruise, it's important to take advantage of their flexible booking policy, allowing you to change your cruise up to 48 hours before departure. Remember the adage, 'Flexibility is key when it comes to planning your perfect vacation.'
This policy provides peace of mind, knowing that you have the option to make changes if needed.
Additionally, MSC offers a loyalty program called MSC Voyagers Club, which allows you to enjoy various benefits. One of the key benefits is status match, where your loyalty status from another cruise line can be matched, ensuring you receive the perks and privileges you deserve.
This program enhances your cruising experience, providing exclusive rewards and recognition.
Whether you're a first-time cruiser or a seasoned traveler, MSC's booking and loyalty program benefits are designed to make your vacation planning easier and more enjoyable.
Onboard Services and Features
The MSC for Me cruise app offers a free messaging service and complimentary access to Pressreader. This app is a convenient tool that allows guests to stay connected with friends and family onboard. With the messaging service, you can easily communicate with fellow passengers without incurring any additional charges.
Additionally, the app provides complimentary access to Pressreader, which gives you access to a wide range of newspapers and magazines from around the world.
In addition to the app, MSC also offers MSC Experiences, which are different levels of cruise experiences with varying perks. One of the most luxurious options is the MSC Yacht Club, where guests can enjoy exclusive amenities such as a private lounge, dedicated butler service, and access to a private pool area.
Other MSC Experiences include Bella, Fantastica, and Aurea, each offering their own set of benefits and privileges.
From a free messaging service to exclusive experiences, MSC for Me cruise app features and MSC Experiences perks enhance the overall cruise experience.
Frequently Asked Questions
What are the cancellation policies for MSC Cruises?
MSC Cruise cancellation policies allow for flexible bookings, with changes possible up to 48 hours before departure. To cancel an MSC Cruise, contact the cruise line directly. Terms and conditions may apply, so it's best to review the specific policy for your booking.
Are there any activities or facilities specifically for children on board?
Yes, MSC Cruises offers a variety of activities and facilities specifically for children on board. They have kids clubs that provide supervised entertainment and age-appropriate activities. Additionally, childcare services are available for parents who need assistance.
What types of entertainment options are available on MSC Cruises?
On an MSC cruise, you'll find a diverse lineup of entertainment options that cater to all interests. From Broadway-style shows to live music performances and themed parties, the cruise ship amenities are designed to keep guests entertained throughout their journey.
Can guests bring their own alcohol on board?
Guests are not allowed to bring their own alcohol on board MSC cruises. MSC has an alcohol policy that prohibits guests from bringing any alcoholic beverages, including wine and spirits, on the ship.
Are there any restrictions on dress code for dining on board MSC Cruises?
There are dress code restrictions for dining on board MSC cruises. The dress code varies depending on the dining experience. Some restaurants may have formal attire requirements, while others are more casual. It is important to check the specific dress code for each dining venue.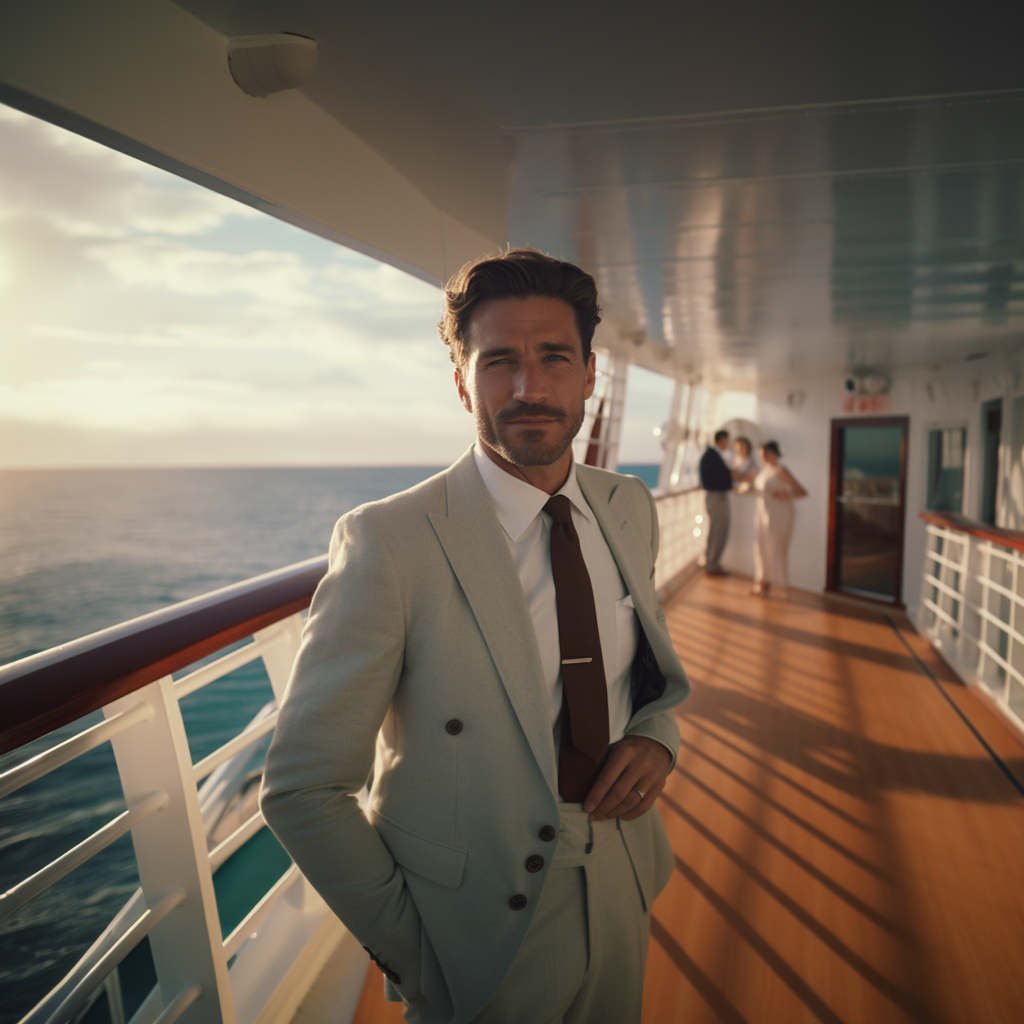 Alfons is the visionary leader and driving force behind Voyager Info's success. As the Editor in Chief, he brings a wealth of experience and an unwavering passion for travel to the helm of our cruise-centric platform.
With a lifelong fascination for exploring new horizons, Alfons discovered his love for the ocean and cruising at a young age. From sailing across pristine Caribbean waters to embarking on daring expeditions to far-flung destinations, he has amassed a treasure trove of first-hand experiences in the world of cruising.