Hey there, looking for some unique experiences to make this Father's Day unforgettable? Well, have I got some ideas for you!
How about teeing off at the legendary St Andrews Links in Scotland? Trust me, it's a golfer's dream come true.
Or perhaps you're in the mood for a wardrobe upgrade? Check out the Suashish Necktie, a luxurious gift that'll have Dad looking sharp.
And let's not forget about the foodies and beer enthusiasts out there. From exploring the Momofuku Ando Instant Ramen Museum in Japan to indulging in beer cruises that visit breweries, there's something for everyone.
Oh, and for the grooming gurus, there's even a Best Beard contest and pampering at a barbershop.
So, let's dive into these unique experiences and make this Father's Day one to remember!
Key Takeaways
St Andrews Links in Scotland offers a unique golfing experience for all skill sets
The Suashish Necktie is a luxurious wardrobe gift option with diamonds and gold
The Momofuku Ando Instant Ramen Museum in Japan provides a nostalgic food experience
Beer cruises and themed cruises offer a great beer experience for beer enthusiasts
Grooming options include participating in a Best Beard contest or subscribing to shaving boxes
Porthole Cruise and Travel Magazine offers discounted subscriptions for cruise inspiration.
St Andrews Links: A Golfing Experience in Scotland
I would love to play golf at St Andrews Links in Fife, Scotland. It is known as the home of golfing for over 600 years. Stepping onto the course, I can only imagine the rich history and tradition that surrounds me.
As I tee off, I would mind my golf course etiquette, respecting the game and the fellow golfers who have walked these fairways before me. St Andrews Links has seen some of the greatest golfers in history, such as Jack Nicklaus and Tiger Woods, who have left their mark on these hallowed grounds.
Playing at St Andrews Links would be a dream come true. It would be a chance to experience the sport in its purest form and follow in the footsteps of legends.
The Suashish Necktie: A Luxurious Wardrobe Gift
Priced just above $200,000, the Suashish Necktie boasts 77 carats, 271 diamonds, and 150 grams of gold. This luxurious wardrobe gift is the epitome of opulence and indulgence. Designed by Satya Paul and Suashish, it is a true masterpiece of craftsmanship. The sheer brilliance of the diamonds, combined with the richness of the gold, creates a stunning visual spectacle.
To give you a better idea of the Suashish Necktie's exquisite design, here is a table showcasing its impressive features:
| Carats | Diamonds | Gold (grams) |
| --- | --- | --- |
| 77 | 271 | 150 |
Imagine wearing this necktie to a special occasion, where heads turn and jaws drop in awe of its sheer beauty. It is the perfect accessory for those who appreciate the finer things in life. So, if you're looking for a unique wardrobe gift that exudes luxury and elegance, the Suashish Necktie is an impeccable choice.
Momofuku Ando Instant Ramen Museum: A Food Adventure in Japan
Visiting the Momofuku Ando Instant Ramen Museum in Osaka, Japan is a culinary adventure that allows me to learn about the history and technique of ramen noodles.
As I walk through the museum, I am immersed in the fascinating world of instant ramen. I discover the story of Momofuku Ando, the inventor of instant noodles, and how his revolutionary creation changed the way we eat.
The museum offers a variety of interactive exhibits, including sushi making workshops and traditional tea ceremonies, where I can further explore Japanese culinary traditions.
I even have the opportunity to create my own special cup noodle, adding personalized toppings and flavors. This nostalgic experience is not only educational, but also a delicious way to appreciate the simplicity and versatility of ramen.
Beer Cruises: Exploring Breweries and Tasting Pilsners
Exploring breweries and tasting pilsners on beer cruises offers a unique opportunity to immerse myself in the world of craft beer and expand my knowledge of different brewing techniques and flavors. Craft beer festivals and brewery tours are a must for any beer enthusiast looking to discover new favorites and learn from experts in the field.
Here are three reasons why beer cruises should be on every beer lover's radar:
Unparalleled access: Beer cruises provide exclusive access to some of the best breweries in the world, allowing me to go behind the scenes and witness the brewing process firsthand.

Expert guidance: These cruises often feature expert lectures and guided tastings, giving me the chance to learn from industry professionals and gain a deeper understanding of the craft beer scene.

Variety and exploration: With themed cruises that focus on specific styles or regions, I can explore a wide range of flavors and discover hidden gems in the beer world.
Embarking on a beer cruise is not only a fun and enjoyable experience, but it also offers a unique educational opportunity to delve into the fascinating world of craft beer. Cheers to that!
Best Beard Contest: Grooming and Inspiration on the Outlaw Country Cruise
Participating in the Best Beard contest on the Outlaw Country Cruise would be an exciting opportunity to showcase my facial hair and connect with fellow beard enthusiasts.
As someone who takes pride in my well-groomed beard, this contest would allow me to flaunt my carefully styled whiskers and exchange grooming tips with like-minded individuals.
The contest not only celebrates the art of beard grooming but also provides inspiration for future cruise adventures. Imagine sailing on a ship surrounded by a sea of impressive beards, each one a testament to the dedication and creativity of its owner.
This experience promises to be a unique blend of camaraderie, inspiration, and healthy competition, all centered around the glorious world of facial hair.
Hooks Barbery: Razor-Sharp Facial Pampering on Disney Wish
After getting inspired by the Best Beard Contest on the Outlaw Country Cruise, I couldn't help but imagine treating myself to some luxurious grooming.
And guess what? I found the perfect place for it on the Disney Wish! Hooks Barbery, a haven of relaxation and style, offers razor-sharp facial pampering that's fit for a king.
Picture this: reclining in a plush chair, surrounded by elegant decor, as skilled barbers work their magic on your beard. They use only the finest products, ensuring your facial hair receives the royal treatment it deserves.
From trimming to shaping, and even a soothing hot towel treatment, Hooks Barbery has it all.
Shaving Subscription Boxes: Grooming at Home Made Easy
I absolutely love the convenience and variety that shaving subscription boxes offer for grooming at home. It's like having a personal barber right at my fingertips.
These boxes are a game-changer when it comes to shaving techniques and grooming products. With a subscription, I never have to worry about running out of razors or shaving cream again. The boxes are curated with high-quality products that cater to my specific needs and preferences. From luxurious shaving creams to precision razors, these boxes have it all.
It's not just about the convenience, though. These subscription boxes also introduce me to new brands and products that I may not have discovered otherwise. It's like a little surprise every month, and my grooming routine has never been better.
Porthole Cruise and Travel Magazine: Cruise Inspiration at a Discounted Rate
Porthole Cruise and Travel Magazine offers a discounted subscription for cruise enthusiasts looking for inspiration and insider tips. As Father's Day approaches, this could be the perfect gift to ignite his wanderlust and provide him with exciting travel ideas.
With a subscription to Porthole Cruise Magazine, he can delve into the world of cruising and discover new destinations, onboard activities, and immersive experiences. Here are four reasons why this discounted subscription is a great choice for Father's Day:
Cruise Inspiration: Porthole Cruise Magazine is filled with stunning photography, captivating stories, and expert advice that will inspire him to plan his next cruise adventure.

Insider Tips: From packing hacks to dining recommendations, this magazine provides insider tips that will enhance his cruise experience.

Travel Ideas: Porthole Cruise Magazine features articles on various cruise themes and itineraries, helping him discover unique travel ideas that suit his interests.

Discounted Subscription: By taking advantage of the discounted subscription offer, you can give him the gift of inspiration and entertainment at a great value.
Give your dad the gift of cruise inspiration this Father's Day with a discounted subscription to Porthole Cruise and Travel Magazine. It's the perfect way to fuel his wanderlust and provide him with exciting travel ideas.
Unique Golf Experiences: Beyond St Andrews Links
Visiting different golf courses around the world allows me to experience unique landscapes and challenges that go beyond the iconic St Andrews Links. Golf tourism is an exciting way to explore new destinations while indulging in my favorite sport.
From the stunning coastal cliffs of Pebble Beach in California to the lush fairways of Augusta National in Georgia, each course has its own charm and character. Whether it's navigating the undulating greens of Royal County Down in Northern Ireland or teeing off against the backdrop of the Himalayas at Royal Thimphu in Bhutan, these unique golf courses offer an unparalleled experience.
The combination of breathtaking views, meticulously designed layouts, and the thrill of the game makes golf tourism an adventure like no other.
Exclusive Wardrobe Gifts: Beyond the Suashish Necktie
Splurging on a luxurious accessory like the Suashish Necktie is a unique way to elevate my style and make a statement.
But what if I want to explore other options for unique wardrobe gifts? Enter alternative luxury fashion.
Think outside the box and consider pieces that push the boundaries of traditional style. From avant-garde designers to sustainable fashion, there are endless possibilities to choose from.
How about a handcrafted leather jacket made by a local artisan? Or perhaps a limited edition watch that combines timeless elegance with modern design?
The world of alternative luxury fashion is filled with hidden gems waiting to be discovered. So why settle for the ordinary when you can embrace the extraordinary?
Let your wardrobe reflect your individuality and dare to stand out with these unique wardrobe gifts.
Food Adventures: Beyond the Ramen Museum
I can't wait to explore the diverse culinary scene and discover hidden gastronomic gems beyond the famous Ramen Museum. While Osaka is known for its delicious noodles, there is so much more to indulge in.
One of the highlights of my food adventure will be experiencing craft beer pairing at local breweries. I've heard that there are some amazing establishments that expertly pair their brews with delectable dishes, elevating the dining experience to a whole new level.
And for the ultimate culinary indulgence, I plan to treat myself to a Michelin star dining experience. Osaka is home to several renowned restaurants that have been recognized for their exceptional cuisine. From innovative Japanese fusion to traditional kaiseki, I'm excited to savor the exquisite flavors and impeccable presentations that await me.
Craft Beer Experiences: Beyond Beer Cruises
While exploring different destinations, I would love to immerse myself in unique craft beer experiences that go beyond traditional beer cruises. Craft beer festivals and brewery tours offer a deeper dive into the world of craft beer, allowing me to connect with local brewers and fellow beer enthusiasts.
Craft beer festivals are vibrant celebrations of the craft beer culture, featuring a wide array of breweries showcasing their best brews. It's a great opportunity to sample different styles and discover new favorites.
Brewery tours, on the other hand, offer a behind-the-scenes look at the beer-making process, from the ingredients to the brewing techniques. It's fascinating to witness the craftsmanship that goes into creating each batch of beer.
Whether it's sipping a cold brew at a craft beer festival or learning about the brewing process on a brewery tour, these experiences are a must for any beer lover.
Frequently Asked Questions
What Other Unique Golf Experiences Are There Besides St Andrews Links?
There are many unique golf experiences besides St Andrews Links. From prestigious golf tournaments to luxurious golf resorts, the options are endless. Explore the world of golf and create unforgettable memories on the green.
Are There Any Other Exclusive Wardrobe Gifts Similar to the Suashish Necktie?
There are definitely other wardrobe gifts that can rival the Suashish necktie. From luxurious watches to custom-made suits, the options are endless. It all depends on your dad's style and preferences.
What Other Food Adventures Can Be Found Beyond the Ramen Museum?
Food festivals and culinary tours offer a world of delicious adventures. From indulging in street food in Bangkok to savoring gourmet cuisine in Paris, there's something for every palate. Explore diverse flavors and create unforgettable memories.
Are There Any Craft Beer Experiences That Go Beyond Beer Cruises?
Craft beer tasting goes beyond beer cruises with unique experiences like beer pairing events. It's like discovering hidden flavor treasures in a treasure chest. Expand your taste buds and explore the world of craft beer. Cheers!
What Other Grooming and Inspiration Options Are Available Besides the Best Beard Contest and Hooks Barbery?
For grooming and fashion inspiration, besides the best beard contest and Hooks Barbery, I recommend checking out grooming subscription boxes for at-home pampering. Also, consider subscribing to Porthole Cruise and Travel Magazine for cruise inspiration.
Conclusion
In conclusion, Father's Day offers the perfect opportunity to create lasting memories with unique experiences.
Whether it's teeing off at the legendary St Andrews Links, donning a luxurious Suashish Necktie, or exploring the fascinating history of ramen noodles at the Momofuku Ando Instant Ramen Museum, there are endless possibilities to make this day truly special.
For beer lovers, indulging in a beer cruise or participating in a Best Beard contest can add a touch of excitement.
So, why not step out of the ordinary and give your father a Father's Day experience he'll never forget?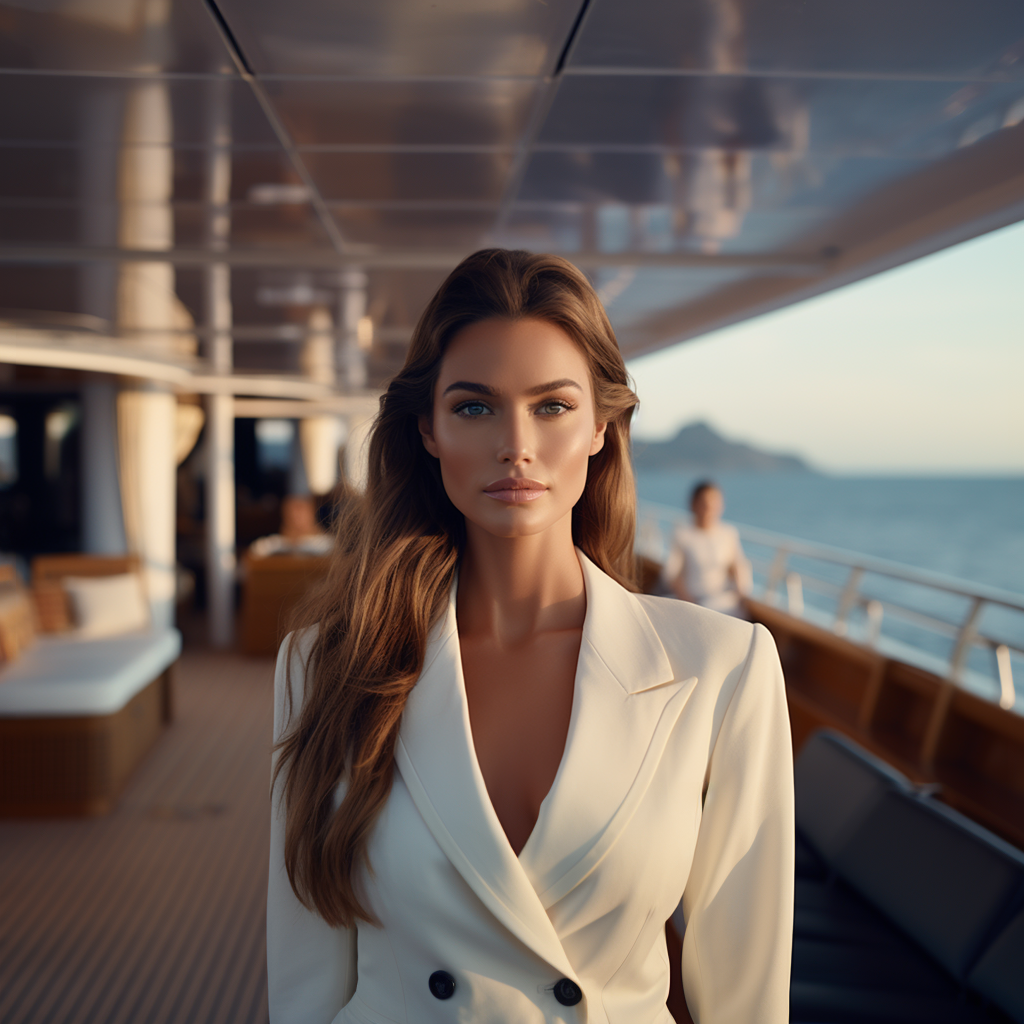 Claire, a creative soul with an unquenchable thirst for storytelling, is an integral part of the Voyager Info team. As a dedicated writer, she weaves captivating narratives that transport readers to enchanting cruise destinations and beyond.
Claire's love affair with writing began at an early age when she discovered the magic of words and their ability to craft worlds and emotions. Her innate curiosity led her to explore various literary genres, but it was travel writing that truly captured her heart. Drawing inspiration from her own globetrotting adventures and encounters with diverse cultures, Claire embarked on a journey to become a travel writer par excellence.