Ahoy, fellow travelers! Get ready to set sail on a wondrous journey through the world of innovative cruise ship features. Join me as we explore the cutting-edge technology of Holland America, the game-changing entertainment of MSC Cruises, the revolutionary onboard activities of Royal Caribbean, and the enchanting family experiences of Disney Wish.
From futuristic ship designs to immersive storytelling experiences, these cruise lines have truly raised the bar.
So grab your sea legs and let's dive into the top 7 innovations that will leave you in awe.
Happy New Year and bon voyage!
Key Takeaways
Holland America, MSC Cruises, Royal Caribbean, and Disney Wish all offer cutting-edge technology and entertainment features on their cruise ships, such as music walk, digital workshops, virtual reality technology, and interactive character encounters.
These cruise lines also provide innovative dining concepts, with a variety of venues, culinary partnerships, innovative menus, and stunning dining settings.
MSC Cruises is known for its futuristic ship designs, featuring sleek and modern designs with attention to detail, offering luxury and visually stunning experiences.
Royal Caribbean stands out with next-level accommodations, providing spacious and luxurious staterooms, and state-of-the-art entertainment facilities. Disney Wish also offers immersive storytelling experiences through interactive character encounters and theatrical performances.
Holland America's Cutting-Edge Technology
I'm impressed by Holland America's cutting-edge technology and how it enhances the overall cruise experience. One of their notable innovations is the 'Music Walk,' which combines live music venues with advanced sound technology. Guests can enjoy performances by world-class musicians in venues like the Lincoln Center Stage and the B.B. King's Blues Club.
Another impressive feature is the 'Digital Workshop,' where guests can learn about technology and digital photography from experts. Holland America also offers the 'Explorations Central' program, which uses interactive technology to provide guests with destination information and cultural insights.
Additionally, their 'Club HAL' offers children a chance to learn and have fun with technology through activities like gaming and digital storytelling. Holland America's advanced technology truly enhances the cruise experience and sets them apart from other cruise lines.
In comparison, MSC Cruises offers unique onboard experiences such as the 'MSC for Me' digital innovation, which provides guests with personalized recommendations and services through a wearable device.
MSC Cruises' Game-Changing Entertainment
MSC Cruises has truly revolutionized onboard entertainment with their game-changing offerings. One of their standout innovations is the use of virtual reality technology. MSC Cruises has integrated virtual reality into various aspects of their ships, allowing guests to immerse themselves in interactive experiences like never before. From virtual reality gaming to virtual reality tours of exotic destinations, MSC Cruises is taking entertainment to a whole new level. This innovative use of technology adds an exciting and immersive element to the cruise experience.
In comparison to Holland America's interactive theater, MSC Cruises' virtual reality takes entertainment to new dimensions. While Holland America's interactive theater offers a unique and engaging experience, MSC Cruises' virtual reality allows guests to step into a virtual world and become a part of the action. With this technology, guests can explore new destinations, play games, and interact with virtual characters, all from the comfort of the ship.
MSC Cruises' commitment to pushing the boundaries of entertainment sets them apart in the cruise industry, providing guests with unforgettable and immersive experiences.
Royal Caribbean's Revolutionary Onboard Activities
Royal Caribbean's onboard activities offer a range of thrilling and immersive experiences that truly set them apart from other cruise lines. From interactive virtual reality to adrenaline-pumping water slides, there is something for everyone to enjoy.
Interactive Virtual Reality: Royal Caribbean has introduced cutting-edge virtual reality experiences that allow guests to explore virtual worlds and participate in exciting adventures without leaving the ship. It's a truly immersive and interactive experience that will leave you in awe.
Adrenaline Pumping Water Slides: If you're looking for a rush of excitement, Royal Caribbean's water slides are sure to deliver. From towering slides that twist and turn to high-speed racing slides, there's no shortage of heart-pounding thrills. Get ready to scream and laugh as you zoom down these exhilarating slides.
Unforgettable Poolside Fun: Royal Caribbean knows how to keep guests entertained by the pool. Whether it's a lively pool party, live music, or poolside games, there's always something happening to keep the fun going. Soak up the sun, make a splash, and create unforgettable memories at the pool on a Royal Caribbean cruise.
Disney Wish's Enchanting Family Experiences
Enchanting family experiences await on the Disney Wish, with a variety of activities and entertainment designed to captivate guests of all ages.
One of the highlights on this innovative cruise ship is the interactive character encounters. Imagine your children's faces light up as they meet their favorite Disney characters up close and personal. From Mickey Mouse to Elsa and Spider-Man, the Disney Wish brings the magic of these beloved characters to life.
But the enchantment doesn't stop there. The ship also offers magical onboard entertainment, including Broadway-style shows, live musical performances, and spectacular fireworks displays at sea. Whether you're watching a Disney classic come to life on stage or being mesmerized by a stunning pyrotechnic show, the entertainment on the Disney Wish is guaranteed to leave you and your family in awe.
Holland America's Innovative Dining Concepts
I'm excited to explore Holland America's unique dining concepts and discover the culinary delights that await onboard. Holland America offers a range of dining options that cater to every palate and preference. Here are five reasons why their culinary experiences are truly exceptional:
Variety of dining venues: From elegant main dining rooms to specialty restaurants and casual eateries, Holland America offers a diverse range of options to suit every mood and occasion.

Culinary partnerships: Holland America has partnered with renowned chefs and culinary experts to bring the best flavors and innovative dishes to their guests.

Regional cuisine: Their menus showcase the flavors of the destinations they visit, allowing guests to experience the local cuisine and culinary traditions.

Culinary demonstrations and classes: Holland America offers cooking demonstrations and classes where guests can learn new skills and techniques from expert chefs.

Onboard entertainment: In addition to their exceptional dining options, Holland America's innovative onboard entertainment includes live cooking shows, wine tastings, and interactive culinary experiences.
With Holland America, you can indulge in unique culinary experiences while enjoying their innovative onboard entertainment.
MSC Cruises' Futuristic Ship Designs
Exploring MSC Cruises' futuristic ship designs is an exciting journey into the world of innovative architecture and cutting-edge technology.
MSC Cruises has been at the forefront of creating stunning vessels that push the boundaries of what a cruise ship can be. Their ships feature sleek and modern designs, with futuristic elements that truly captivate the imagination.
From the moment you step onboard, you are immersed in a world of innovation and luxury. The attention to detail in the ship's design is evident everywhere you look, from the spacious and stylish cabins to the state-of-the-art entertainment venues.
But it's not just the aesthetics that set MSC Cruises' ships apart. They also offer immersive dining experiences that combine innovative menus with stunning settings, creating a truly unforgettable culinary journey. Whether you're dining in one of the ship's elegant main restaurants or indulging in a specialty dining experience, you can expect to be wowed by both the food and the surroundings.
MSC Cruises' futuristic ship designs truly redefine what it means to cruise in style and luxury.
Royal Caribbean's Next-Level Accommodations
I can't wait to experience the next-level accommodations offered by Royal Caribbean. With their innovative design concepts, Royal Caribbean is taking cruise ship accommodations to new heights.
One of the standout features is their next level amenities. From spacious and luxurious staterooms to state-of-the-art entertainment facilities, Royal Caribbean knows how to create an unforgettable experience for their guests.
The accommodations are designed with comfort and convenience in mind, offering modern amenities and stylish decor. Whether you choose a suite or a standard cabin, you can expect top-notch service and attention to detail.
Royal Caribbean's next-level accommodations truly set them apart from other cruise lines, making every moment of your voyage a truly indulgent experience.
Disney Wish's Immersive Storytelling Experiences
Moving on from Royal Caribbean's next-level accommodations, let's dive into the immersive storytelling experiences offered on Disney Wish.
One of the standout features of Disney Wish is the interactive character encounters. Imagine your favorite Disney characters coming to life and engaging with you in a whole new way. From princesses to superheroes, these encounters allow guests to have personal and magical moments with beloved characters.
But the enchantment doesn't stop there. Disney Wish also offers immersive theatrical performances that transport guests into the heart of captivating stories. The onboard theaters are transformed into dazzling stages, where Broadway-caliber shows unfold before your eyes. Be prepared to be swept away by the incredible sets, stunning costumes, and unforgettable performances that bring Disney's most beloved stories to life.
With Disney Wish's interactive character encounters and immersive theatrical performances, guests of all ages can embark on a journey filled with wonder, imagination, and pure Disney magic. It's an experience that will leave you with memories to cherish for a lifetime.
Frequently Asked Questions
What Are Some of the Cutting-Edge Technologies Implemented by Holland America on Their Cruise Ships?
Holland America has implemented cutting-edge technologies on their cruise ships, including innovative dining concepts. These advancements enhance the guest experience and offer a unique and exciting way to enjoy meals onboard.
How Does MSC Cruises Incorporate Game-Changing Entertainment Into Their Onboard Experience?
MSC Cruises incorporates game-changing entertainment into their onboard experience by offering innovative features such as the first-ever Cirque du Soleil at Sea shows, immersive virtual reality experiences, and high-tech interactive game rooms, ensuring a thrilling and unforgettable cruise vacation.
What Are Some of the Revolutionary Onboard Activities Offered by Royal Caribbean?
Royal Caribbean offers revolutionary onboard activities that will blow your mind. From skydiving simulators to surf simulators, there's something for everyone. They also have innovative dining concepts like robot bartenders and virtual reality dining experiences.
How Does Disney Wish Create Enchanting Family Experiences for Guests?
Disney Wish creates enchanting family experiences for guests through interactive character interactions and immersive storytelling. It offers unique opportunities to meet beloved Disney characters, participate in themed activities, and be transported into magical worlds, ensuring lasting memories for the whole family.
What Are Some of the Innovative Dining Concepts Introduced by Holland America on Their Cruise Ships?
Holland America offers innovative dining concepts that incorporate cutting-edge technologies. From interactive cooking classes to unique culinary experiences, they provide a range of options to satisfy every palate on their cruise ships.
Conclusion
In conclusion, the cruise industry is constantly evolving and introducing innovative features to enhance the onboard experience for passengers. From cutting-edge technology and game-changing entertainment to revolutionary activities and immersive storytelling experiences, Holland America, MSC Cruises, Royal Caribbean, and Disney Wish are leading the way with their unique offerings.
One interesting statistic to note is that Holland America's newest ship, the Nieuw Statendam, features over 150 pieces of artwork, including a stunning custom-designed chandelier in the atrium. These innovations are sure to impress and delight passengers as they embark on their cruise adventures.
Happy New Year!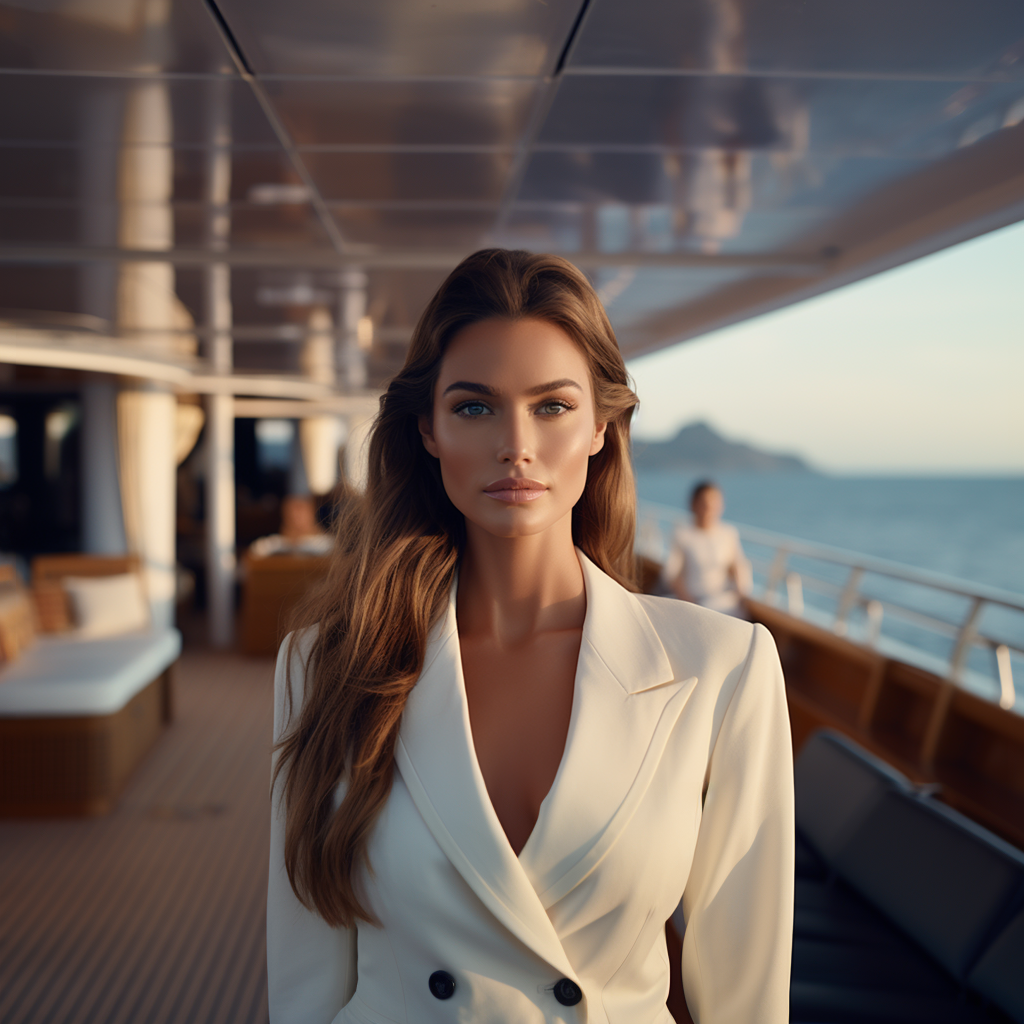 Claire, a creative soul with an unquenchable thirst for storytelling, is an integral part of the Voyager Info team. As a dedicated writer, she weaves captivating narratives that transport readers to enchanting cruise destinations and beyond.
Claire's love affair with writing began at an early age when she discovered the magic of words and their ability to craft worlds and emotions. Her innate curiosity led her to explore various literary genres, but it was travel writing that truly captured her heart. Drawing inspiration from her own globetrotting adventures and encounters with diverse cultures, Claire embarked on a journey to become a travel writer par excellence.