I gotta tell you, folks, I recently had the pleasure of checking out the brand new Brightline Orlando Station, and let me tell you, it's something special.
This train station, located right at the Orlando International Airport, is a game changer for travelers like me. With its sleek design, top-notch amenities, and direct connection to the airport's Terminal C, it's the perfect place to start your journey.
Trust me, you won't want to miss out on this one.
Key Takeaways
Brightline Orlando Station offers a modern and elegant design with clean lines and glass windows.
The station provides a seamless integration with Orlando International Airport, making it convenient for travelers.
Guests at Brightline Orlando Station can enjoy amenities such as a children's play area, free high-speed Wi-Fi, and charging stations.
The station offers two service classes, SMART and PREMIUM, with various food and beverage options and a lounge and train coach for relaxation.
Features and Amenities of Brightline Orlando Station
I love that the Brightline Orlando Station offers amenities such as three stories for guest movement, a two-story glass atrium, and a children's play area.
The station is designed with accessibility in mind, making it easy for guests to move around and explore.
Technology integration is also a key feature, with free high-speed Wi-Fi, charging stations, and screen televisions available for passengers' convenience.
The station's size is 37,350 square feet, providing ample space for travelers.
Additionally, Brightline Orlando Station has a direct connection to Orlando International Airport Terminal C, making it convenient for those traveling by air.
With its world-class design and thoughtful amenities, Brightline Orlando Station is transforming train travel in America.
Design and Architecture of Brightline Orlando Station
Designed by Bigtime Design Studios, the same firm that created the Boca Raton and Aventura stations, the world-class train station at Brightline Orlando exceeds traveler expectations.
The architecture of the Brightline Orlando Station showcases the latest station design trends and innovative features. Here are four key aspects of the station's design:
Seamless Integration: The station seamlessly integrates with the overall aesthetic of the Orlando International Airport, creating a cohesive and visually pleasing experience for travelers.

Modern Elegance: The station's design exudes a sense of modern elegance, with clean lines, expansive glass windows, and a two-story glass atrium that floods the space with natural light.

Functional Spaces: The three-story layout of the station allows for efficient guest movement, while amenities like the Mary Mary Bar, children's play area, and flip-flap message board enhance the overall functionality and convenience of the space.

Technological Advancements: The station incorporates innovative features such as free high-speed Wi-Fi, charging stations, and screen televisions, ensuring that travelers can stay connected and entertained throughout their journey.
Service Classes at Brightline Orlando Station
The SMART service at Brightline Orlando Station offers a business-class option with food and beverage items available for purchase. This service provides a comfortable and convenient travel experience for passengers seeking a higher level of comfort and amenities. In comparison to the PREMIUM service, the SMART service does not include complimentary drinks and snacks but offers a variety of food and beverage options for purchase. Passengers can choose from a menu that includes snacks, sandwiches, salads, and beverages. Whether you're looking for a quick bite or a full meal, the SMART service has you covered. Additionally, the SMART service provides a lounge and train coach for passengers to relax and unwind during their journey. With these options, Brightline Orlando Station ensures that passengers have a satisfying and enjoyable travel experience.
| SMART Service Features | PREMIUM Service Features |
| --- | --- |
| Food and Beverage | Complimentary Drinks and Snacks |
| Variety of Options | Lounge and Train Coach |
| Available for Purchase | |
Information and Booking for Brightline Orlando Station
Booking reservations for travel to Disney and other destinations at Brightline Orlando Station is quick and convenient. Here's what you need to know about information and booking at the station:
Ticket Pricing: Brightline offers different ticket options, including SMART service for a business-class experience and PREMIUM service for a luxury experience. Each service class has its own pricing structure.

Transportation Options: Brightline Orlando Station provides a convenient location at Orlando International Airport, making it easy to access for travelers. Whether you're planning a day trip to Disney or heading to other destinations, Brightline offers a reliable and efficient transportation option.

Online Booking: Reservations can be made online at www.gobrightline.com/orlando. The website provides more information about the station, ticket pricing, and available services.

Transforming Train Travel: Brightline is revolutionizing train travel in America by offering world-class amenities, comfortable seating, and convenient connections. With Brightline Orlando Station, travelers have a convenient and hassle-free way to reach their desired destinations.
Additional Details About Brightline Orlando Station
When I visited Brightline Orlando Station, I was amazed by the modern architecture and thoughtful amenities. The station, designed by Bigtime Design Studios, is a world-class train station that exceeds traveler expectations.
But what impressed me even more were the future expansion plans and sustainability initiatives of Brightline Orlando Station. The station is part of the Brightline rail service, which also has stations in other cities like Miami and West Palm Beach. Brightline has ambitious plans for future expansion, aiming to connect Orlando with other major cities in Florida.
Additionally, Brightline Orlando Station is committed to sustainability. They have implemented various initiatives to reduce their environmental impact, such as energy-efficient design, recycling programs, and water conservation measures. It's refreshing to see a transportation hub that prioritizes both convenience and sustainability.
Frequently Asked Questions
How Much Does It Cost to Ride the Brightline Train From Orlando to Other Destinations?
The cost of tickets to ride the Brightline train from Orlando to other destinations varies depending on the travel distance. Travel time also differs based on the destination you choose.
Are Pets Allowed on the Brightline Train?
Yes, pets are allowed on the Brightline train. There are some restrictions and guidelines to follow, but they provide pet-friendly amenities. It's a great way to travel with your furry friend!
Is There a Designated Area for Smoking at the Brightline Orlando Station?
No, there is no designated smoking area at the Brightline Orlando Station. Smoking is prohibited in all areas of the station, including the platforms and surrounding grounds, in accordance with the rules and regulations.
Does the Brightline Orlando Station Offer Baggage Storage Facilities?
Yes, Brightline Orlando Station offers baggage storage facilities. The cost varies depending on the size of the bag. Pets are not allowed on board, but there are designated smoking areas. Discounts are available for frequent travelers.
Are There Any Discounts or Promotions Available for Frequent Travelers on the Brightline Train?
Yes, there are discounts and promotions available for frequent travelers on the Brightline train. These offers can help you save money on your trips and make your travel experience even more enjoyable.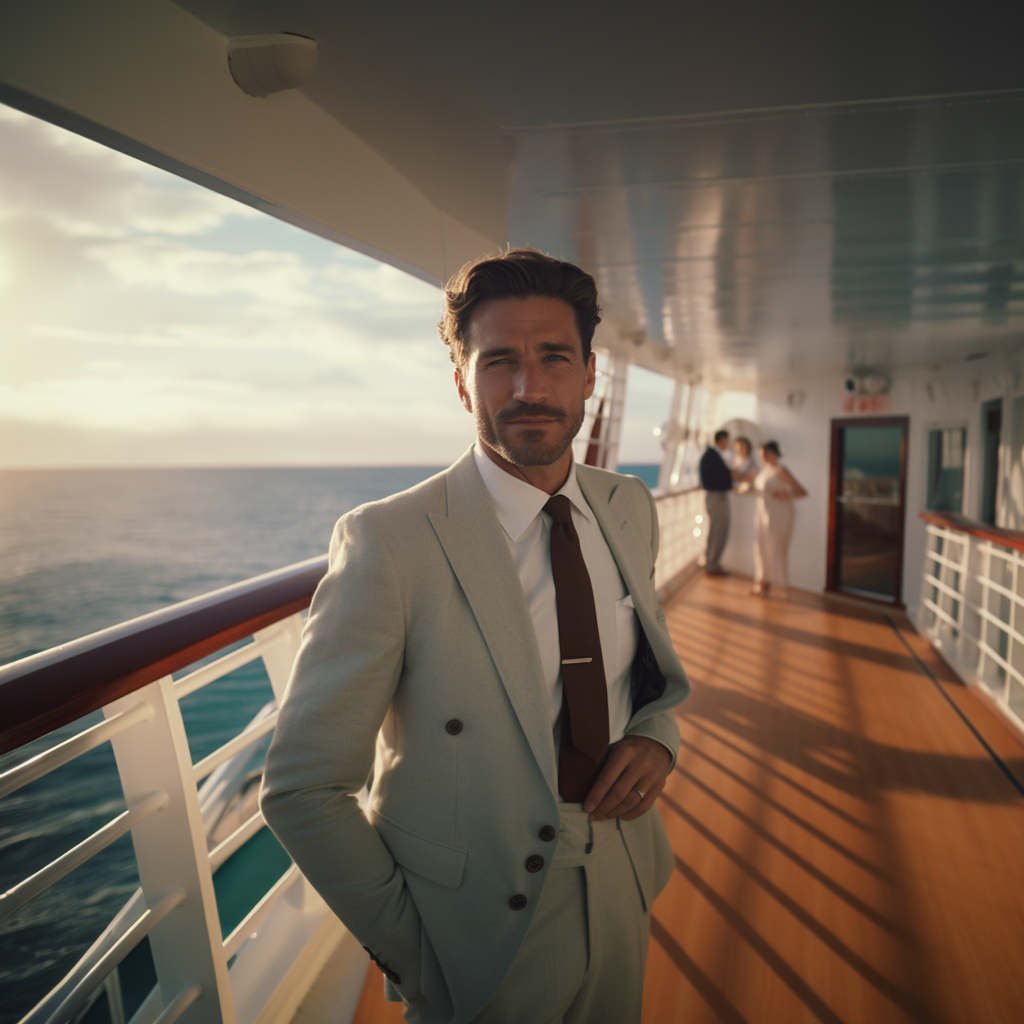 Alfons is the visionary leader and driving force behind Voyager Info's success. As the Editor in Chief, he brings a wealth of experience and an unwavering passion for travel to the helm of our cruise-centric platform.
With a lifelong fascination for exploring new horizons, Alfons discovered his love for the ocean and cruising at a young age. From sailing across pristine Caribbean waters to embarking on daring expeditions to far-flung destinations, he has amassed a treasure trove of first-hand experiences in the world of cruising.