As I stepped onto the Royal Princess, I couldn't help but feel a sense of excitement for the adventure that awaited me on my Princess cruise to Alaska.
Little did I know that my decision to book the cheapest cabin would lead to a delightful surprise. Nestled on deck 10, my tiny inside cabin turned out to be anything but cramped. The spaciousness of the room, complete with motion-activated lights and ample storage options, exceeded my expectations. Though small, the bathroom had all the necessary amenities.
But what truly made this experience unforgettable was the opportunity to explore the stunning Alaskan scenery from the ship's many public spaces. From picturesque ports of call to breathtaking natural wonders, this Princess cruise offered a perfect blend of comfort and adventure.
Join me as I take you inside my tiny cabin and share the wonders I discovered on this remarkable journey.
Key Takeaways
The interior cabin on the Royal Princess was surprisingly spacious and well-designed, with comfortable beds and convenient amenities.
The cabin had ample storage space, including a walk-in closet and floor-to-ceiling closets, making it easy to keep belongings organized.
Despite the small size of the cabin, it had everything needed for a week-long stay, including a mini fridge, television, and a bathroom with necessary amenities.
The author enjoyed spending the majority of their time outside the cabin, taking advantage of the public areas on the ship to enjoy the scenery.
Booking Details
I booked a Princess cruise to Alaska for $1,147 per person, and I chose a tiny inside cabin for the 7-night sailing. Inside cabins have their pros and cons.
On the positive side, they're usually the most affordable option and are great for those who don't plan on spending much time in their room. The Royal Princess interior cabin was surprisingly spacious for its size, with comfortable beds that could be separated into twin beds for more walking space. The cabin had a desk and vanity space, limited outlet availability (so I packed a European outlet adapter), and four drawers for storage. Comparing interior cabins on different cruise ships, the Royal Princess had more storage space compared to others.
Overall, the tiny inside cabin was perfect for a week-long stay onboard, especially considering the price.
Cabin Details
Located on deck 10, the interior cabin on the Royal Princess was surprisingly spacious for its size, offering a comfortable and convenient stay. The cabin amenities were thoughtfully designed to optimize space and provide everything needed for a week-long stay onboard. The beds could be separated into twin beds, creating more walking space during the day. The nightstands had motion-activated lights for easy nighttime navigation, and the desk and vanity space provided a place to work or do makeup. Despite limited outlet availability, the cabin had four drawers and additional shelves for convenient storage. The walk-in closet and two floor-to-ceiling closets offered ample space for hanging clothes, and a safe was available for storing valuables. The bathroom, though small, had all necessary amenities, including a shower with provided body wash and shampoo. Overall, the Royal Princess interior cabin provided a well-designed and comfortable experience.
| Cabin Amenities | Space Optimization |
| --- | --- |
| Beds that can be separated into twin beds | Limited outlet availability |
| Motion-activated lights on nightstands | Four drawers and additional shelves |
| Desk and vanity space | Walk-in closet and two floor-to-ceiling closets |
| Mini fridge | Safe for storing valuables |
| Television with free movies and live TV | Small bathroom with necessary amenities |
| Room service available through TV | |
| Ample storage space | |
Overall Cruise Experience
The overall cruise experience on the Royal Princess was enjoyable and offered a great opportunity to explore new ports of call.
The ship provided a variety of excursions to choose from, allowing passengers to immerse themselves in the beauty and culture of Alaska. From helicopter tours to dog sledding adventures, there was something for everyone.
As for dining options, the ship offered a wide range of restaurants and eateries to satisfy every palate. From gourmet dining to casual buffets, the choices were plentiful. The quality of the food was excellent, with a variety of options to suit all tastes.
Overall, the cruise provided a fantastic experience, combining the thrill of exploration with the comfort and luxury of the Royal Princess.
Frequently Asked Questions
What is the average cost of a Princess cruise to Alaska?
The average cost of a Princess cruise to Alaska varies depending on factors such as the length of the cruise and the type of cabin chosen. It is best to go during mid-June, which is a popular time for Alaska cruises.
How many elevators are there on the Royal Princess cruise ship?
There are three elevator banks on the Royal Princess cruise ship. These elevators make accessing different decks easy and convenient for passengers. The elevator capacity is sufficient to accommodate the needs of the guests onboard.
Are there any additional amenities included in the interior stateroom?
In the interior stateroom, there were additional amenities such as a mini fridge, a television with free movies, and room service available through the TV. Staying in an interior stateroom had its pros and cons.
What are some popular activities or attractions in Alaska that can be experienced during the cruise?
During the Alaska cruise, popular shore excursions include glacier trekking, whale watching, and dog sledding. Wildlife viewing opportunities are abundant, with chances to see bears, eagles, seals, and more in their natural habitats.
How does the Princess cruise experience compare to other cruise lines?
Princess cruise experiences offer a luxurious journey on the open seas. Compared to other cruise lines, they have pros like excellent service, spacious cabins, and diverse itineraries. Customer reviews highlight their attention to detail and immersive activities.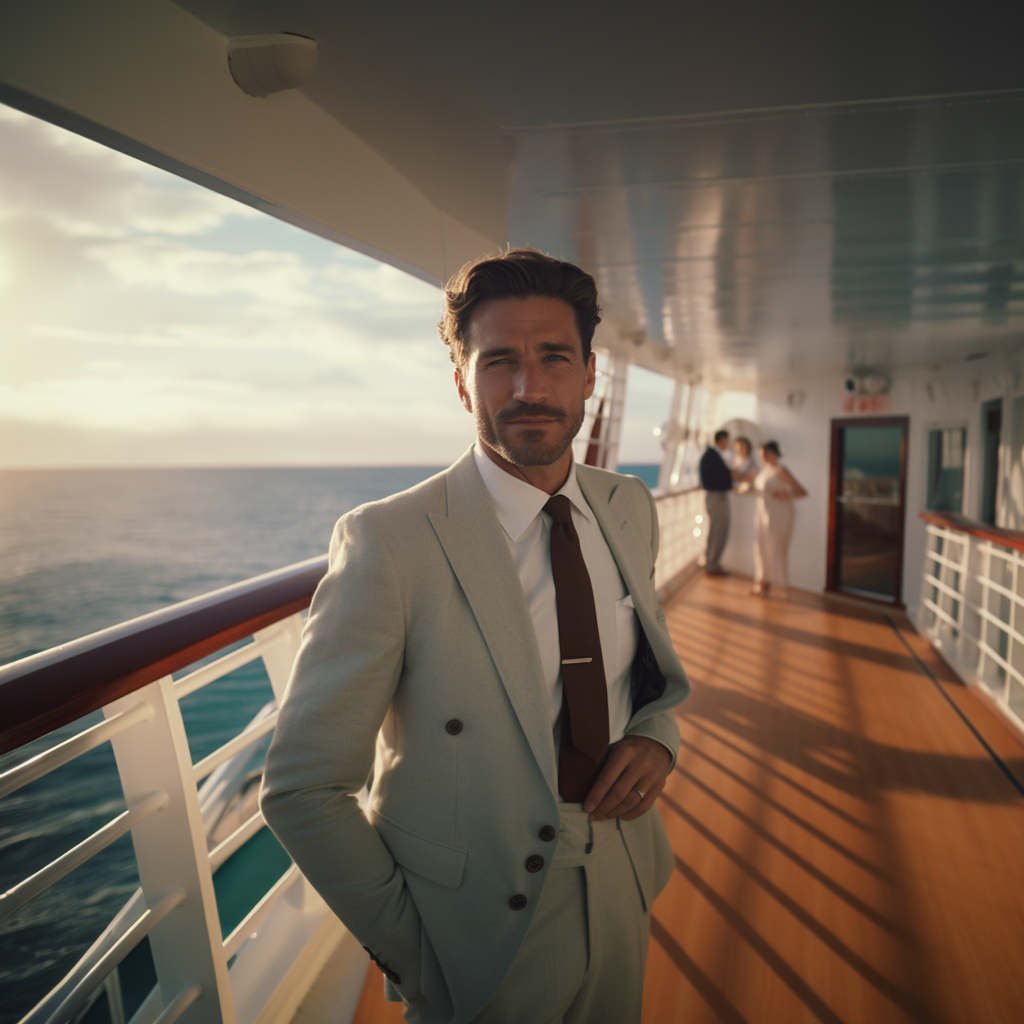 Alfons is the visionary leader and driving force behind Voyager Info's success. As the Editor in Chief, he brings a wealth of experience and an unwavering passion for travel to the helm of our cruise-centric platform.
With a lifelong fascination for exploring new horizons, Alfons discovered his love for the ocean and cruising at a young age. From sailing across pristine Caribbean waters to embarking on daring expeditions to far-flung destinations, he has amassed a treasure trove of first-hand experiences in the world of cruising.