I gotta tell ya, folks, if you're lookin' for a cruise ship that screams New York, Norwegian Breakaway is the one for you.
As the largest ship to ever call New York its home, it's got all the Big Apple vibes you could ever want.
From partnerships with big names like Cake Boss and Nickelodeon to dining options that'll make your mouth water, this ship has it all.
And let's not forget about the Broadway shows, the ice bar, and the massive water park.
Trust me, you won't be disappointed on this New York adventure.
Key Takeaways
Norwegian Breakaway is the largest ship ever to homeport in New York year-round.
The ship has a New York-centric theme and features partnerships with well-known brands like Cake Boss and Nickelodeon.
It offers a variety of dining options, including New York-style hot dogs and seafood restaurants run by a famous chef.
The ship has landmark features such as the largest water park at sea, a three-level sports complex, and a waterfront promenade.
Unique New York-centric Features
I love that the Norwegian Breakaway has unique New York-centric features. The ship has partnerships with brands like Cake Boss and Nickelodeon. These partnerships allow passengers to experience an immersive New York experience while onboard the ship.
The collaboration with Cake Boss brings the delicious creations of Buddy Valastro right to your plate. You can enjoy delectable pastries and cakes that are sure to satisfy any sweet tooth.
The Nickelodeon partnership brings fun and excitement for the whole family. Passengers can enjoy character meet and greets, interactive shows, and even a slime-filled Splash Academy.
It's great to see the ship exploring local partnerships to enhance the overall experience for passengers and provide a taste of New York right on the high seas.
Unforgettable Entertainment and Activities
Passengers can experience a range of unforgettable entertainment and activities on board, including Rockettes-themed exercise classes and dance lessons. These classes are a unique opportunity to channel your inner Rockette and learn some of their iconic moves. The instructors are professional dancers who will guide you through the routines, ensuring you get a full workout while having a blast.
In addition to the exercise classes, the ship offers Broadway quality shows that will leave you mesmerized. From the five-time Tony-nominated production of Rock of Ages to the high-energy dance show Burn the Floor, there is something for everyone. The performances are top-notch, with talented cast members who bring the magic of Broadway to the high seas.
Culinary Delights From Around the World
With various ethnic food options available, I can indulge in culinary delights from around the world on the Norwegian Breakaway. From Italian to Brazilian, French to Irish, and even sushi and teppanyaki, the ship offers a wide range of international flavors to satisfy any foodie. To give you a taste of what to expect, here's a table showcasing some of the dining options on the ship:
| Restaurant | Cuisine | Specialty Dish |
| --- | --- | --- |
| Ocean Blue | Seafood | Lobster Roll |
| La Cucina | Italian | Homemade Pasta |
| Moderno Churrascaria | Brazilian | Grilled Meats |
| Le Bistro | French | Escargot |
| O'Sheehan's | Irish Pub | Fish and Chips |
Whether you're craving fresh seafood, hearty Italian dishes, or a taste of French cuisine, the Norwegian Breakaway is a foodie paradise with a world of flavors waiting to be explored.
Luxurious Accommodations for Every Traveler
The Haven offers luxurious and contemporary accommodations for every traveler on board. Whether you're traveling with your family or going solo, there are accommodation options that cater to your needs.
For families, there are special cabins designed with enough space to comfortably accommodate everyone. These cabins provide a home-away-from-home experience, with separate sleeping areas and ample storage space.
The concept of Studio cabins is perfect for solo travelers. These cabins are designed specifically for one person and offer a cozy and comfortable space to relax and unwind. They come equipped with all the necessary amenities and provide a private sanctuary for those traveling alone.
No matter your travel style or preferences, The Haven has the perfect accommodations to ensure a luxurious and comfortable stay on board.
Exploring the Spectacular Ship Design
I was amazed by the vibrant and eye-catching pop-art design of the ship's hull, showcasing a stunning depiction of the Manhattan skyline. The artistic inspiration behind this design truly sets the Norwegian Breakaway apart from other cruise ships.
But it's not just the hull that impresses me; the ship also boasts innovative amenities that provide endless entertainment options for passengers.
The three-level sports complex offers activities like a ropes course and mini-golf, ensuring that there's never a dull moment onboard.

The water park on the Norwegian Breakaway is the largest at sea, with record-breaking waterslides that provide thrills and excitement for all ages.

Passengers can enjoy a variety of dining options, including New York-style hot dogs and seafood restaurants run by a famous chef.
The ship's attention to detail in both design and amenities truly creates an unforgettable experience for all who step aboard.
Frequently Asked Questions
What Are Some Unique New York-Centric Features of the Norwegian Breakaway?
Some unique New York-centric features of the Norwegian Breakaway include New York themed attractions and local art installations. These elements add to the ship's overall experience and showcase the vibrant culture and spirit of the city.
What Are Some Unforgettable Entertainment and Activities Offered on the Ship?
The entertainment and activities on this ship are absolutely unforgettable. From explosive deck parties to Tony-nominated shows, there's never a dull moment. Get ready to be amazed and have the time of your life!
What Culinary Delights From Around the World Can Passengers Enjoy on the Norwegian Breakaway?
Passengers on the Norwegian Breakaway can indulge in a wide array of culinary delights from around the world. The ship offers international cuisine options, including Italian, Brazilian, French, Irish, sushi, and teppanyaki, ensuring a delightful dining experience for everyone.
What Luxurious Accommodations Are Available for Different Types of Travelers?
Luxury suites and family-friendly accommodations are available on the ship. The Haven offers exclusive access and private facilities, while there are special cabins for families and solo travelers. Cabins and bathrooms are larger than on other Norwegian ships.
What Are Some Aspects of the Norwegian Breakaway's Spectacular Ship Design That Can Be Explored?
The Norwegian Breakaway's innovative design offers countless exploration opportunities. From the largest water park at sea to a three-level sports complex, this ship is packed with excitement and adventure.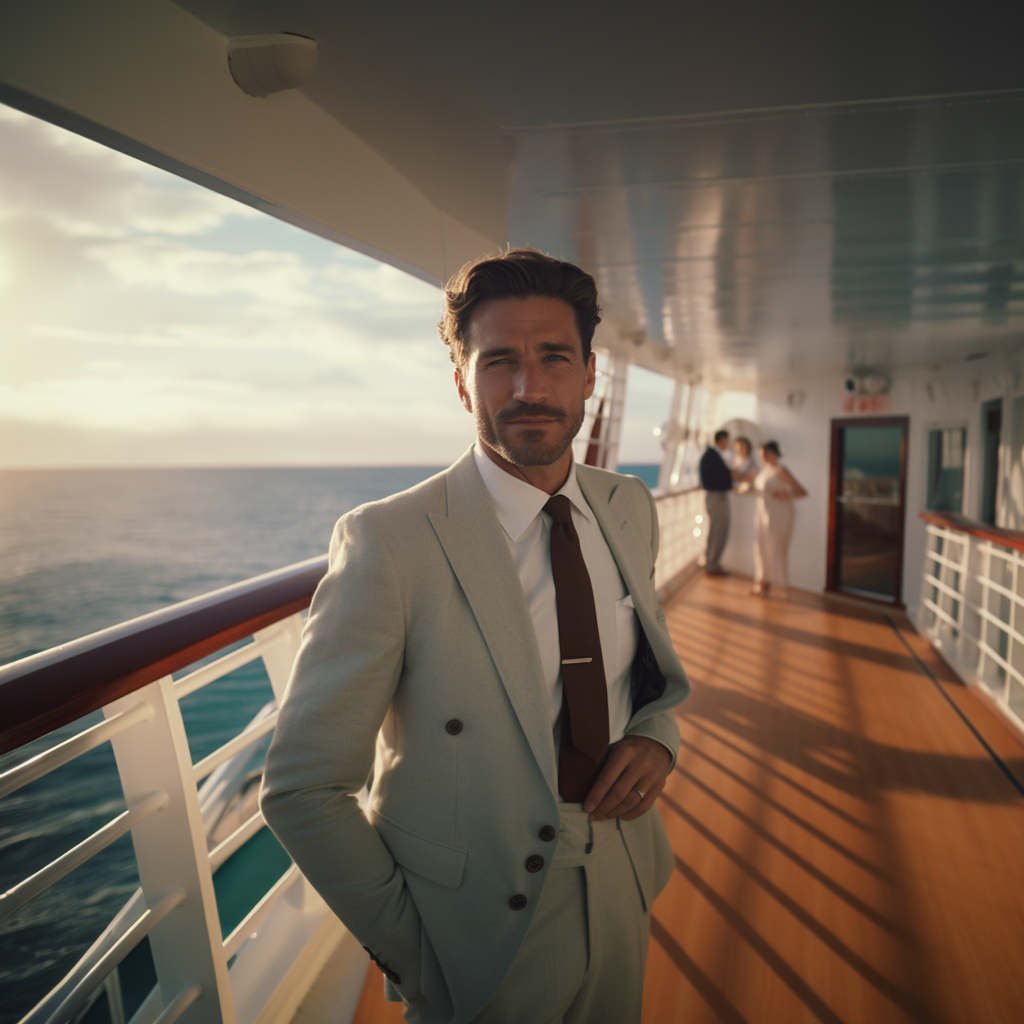 Alfons is the visionary leader and driving force behind Voyager Info's success. As the Editor in Chief, he brings a wealth of experience and an unwavering passion for travel to the helm of our cruise-centric platform.
With a lifelong fascination for exploring new horizons, Alfons discovered his love for the ocean and cruising at a young age. From sailing across pristine Caribbean waters to embarking on daring expeditions to far-flung destinations, he has amassed a treasure trove of first-hand experiences in the world of cruising.