I'm thrilled to take you on a journey to Silver Cove, a private island paradise where dreams come true.
Picture this: pristine beaches stretching as far as the eye can see, turquoise waters inviting you for a dip, and the gentle breeze whispering secrets in your ear.
As you step foot onto this 270-acre oasis, you'll be greeted by 38 beachfront villas, each one offering modern comforts and breathtaking views.
Get ready to unwind, indulge, and create memories that will last a lifetime at Silver Cove.
Key Takeaways
Silver Cove Amenities and Villas is a 270-acre oasis with private beach access and an oceanfront lagoon area.
The resort offers 38 beachfront villas ranging from studios to one-and-two-bedroom villas, all equipped with full bathrooms, daybeds, club chairs, TVs with on-demand entertainment, and outdoor patio and lounge seating.
Guests at Silver Cove have access to the Mandara Spa, Moet Bar, and Silver Cove Restaurant and Bar.
Norwegian Cruise Line's Private Island, Great Stirrup Cay, offers over 1,500 feet of accessible beachfront, a variety of shore excursions, and over 50 cabana and villa options for guests to enjoy.
The Perfect Getaway: Silver Cove's Pristine Beaches
I love how Silver Cove's pristine beaches offer the perfect getaway for relaxation and enjoyment. It truly is a beachfront paradise, a tropical oasis where you can escape from the hustle and bustle of everyday life.
The soft, golden sand stretches out before you, inviting you to kick off your shoes and feel the warmth beneath your feet. The crystal clear turquoise waters gently lap at the shore, creating a soothing soundtrack that instantly calms your mind.
You can lounge on a beach chair, basking in the glorious sunshine, or take a refreshing dip in the ocean to cool off. Whether you're seeking tranquility or adventure, Silver Cove's beaches have it all.
It's the ultimate destination for those seeking a slice of paradise.
Unwind and Relax: Luxury Villas at Silver Cove
Surrounded by lush tropical gardens and offering stunning ocean views, the luxury villas at Silver Cove provide the perfect retreat for relaxation and rejuvenation.
As I step into my villa, I am immediately struck by the elegant and modern design. The spacious living area is adorned with high-end furnishings and tasteful decor, creating a sense of luxury and comfort. The villa is equipped with all the necessary amenities, from a fully equipped bathroom to a cozy daybed and plush club chairs.
Outside, the private patio and lounge seating beckon me to unwind and soak in the breathtaking views of the beach just steps away. Whether I choose to indulge in a spa treatment at the Mandara Spa or sip cocktails at the Silver Cove Restaurant and Bar, this beachfront paradise offers the ultimate luxury amenities for a truly blissful experience.
Indulge in Paradise: Dining Options at Silver Cove
Located within the luxurious Silver Cove resort, the dining options offer a tantalizing array of culinary experiences to satisfy even the most discerning palate. From casual beachside cafes to elegant fine dining establishments, Silver Cove has something for everyone.
Start your day with a delicious breakfast overlooking the pristine ocean or enjoy a leisurely lunch while soaking up the sun. In the evening, dine under the stars and savor the flavors of the Caribbean with a variety of seafood and international dishes. The resort's talented chefs take pride in creating culinary delights using fresh, locally sourced ingredients.
Whether you prefer a relaxed atmosphere or a more formal setting, Silver Cove's dining options provide unforgettable dine-in experiences that will leave you craving for more.
Rejuvenate Your Mind and Body: Mandara Spa at Silver Cove
Nestled within the luxurious resort, Mandara Spa at Silver Cove offers a tranquil oasis where guests can rejuvenate their mind and body.
Step into the serene atmosphere and let the worries of the world melt away.
The spa offers a range of rejuvenating spa treatments, designed to relax and pamper you from head to toe. From soothing massages to invigorating facials, the skilled therapists at Mandara Spa will ensure that you leave feeling refreshed and revitalized.
Indulge in the ultimate relaxation techniques, such as aromatherapy and hot stone therapy, to enhance your spa experience.
Take a break from the hustle and bustle of everyday life and treat yourself to a well-deserved moment of tranquility at Mandara Spa.
Fun in the Sun: Activities and Excursions at Silver Cove
I can't wait to explore all the exciting activities and excursions that await me at Silver Cove. The private beach access is just the beginning of the fun in the sun.
Here are some of the beach activities and water sports that I'm looking forward to:
Snorkeling: Dive into the crystal-clear waters and discover the vibrant underwater world.
Kayaking: Paddle through the calm lagoon and explore the stunning coastline.
Jet Skiing: Feel the adrenaline rush as I speed across the waves on a thrilling jet ski adventure.
Stand-Up Paddleboarding: Test my balance and core strength as I glide along the tranquil waters, taking in the breathtaking views.
With these exciting options, there's something for everyone at Silver Cove. Whether I choose to relax on the beach or embark on thrilling water sports, I know it will be an unforgettable experience.
A Taste of Luxury: Moet Bar and Silver Cove Restaurant
Indulging in the delicious offerings at the Moet Bar and Silver Cove Restaurant is a must-do experience during my visit to this tropical oasis. The Moet Bar, known for its elegant ambiance, offers a wide selection of champagne and cocktails that perfectly complement the stunning ocean views. As for the Silver Cove Restaurant, their menu is a culinary delight, featuring a fusion of international and local flavors. From fresh seafood dishes to mouthwatering grilled meats, every bite is a culinary journey. The restaurant also offers vegetarian and vegan options, ensuring that every guest's dietary preferences are catered to. Whether enjoying a romantic dinner or sipping champagne at sunset, the Moet Bar experience and the Silver Cove Restaurant menu will leave me craving for more.
| Moet Bar | Silver Cove Restaurant |
| --- | --- |
| Elegant ambiance | Culinary delight |
| Wide selection of champagne and cocktails | Fusion of international and local flavors |
| Stunning ocean views | Fresh seafood dishes |
| | Mouthwatering grilled meats |
| | Vegetarian and vegan options |
Family-Friendly Bliss: Lagoon Villas at Silver Cove
Located within the 270-acre oasis, the lagoon villas at Silver Cove offer a family-friendly retreat with spacious accommodations and a variety of amenities. These luxurious villas provide the perfect setting for a memorable vacation.
The lagoon villa amenities include a full bathroom, daybed, club chairs, and a TV with on-demand entertainment. Step outside onto your private patio and lounge seating area, where you can relax and enjoy the beautiful surroundings.
The resort also offers a range of family-friendly activities, ensuring that there is something for everyone to enjoy. From swimming in the oceanfront lagoon area to indulging in delicious meals at the Silver Cove Restaurant and Bar, there is never a dull moment.
Ultimate Privacy and Comfort: Two-Bedroom Family Suite Villas
With spacious accommodations, a private dining and entertainment area, and a larger master bedroom with a spa tub and shower, the two-bedroom family suite villas offer the ultimate privacy and comfort for a memorable vacation. These villas are perfect for a romantic retreat or a family getaway.
As soon as you step inside, you'll be greeted by exceptional amenities that will make you feel right at home. The living area is tastefully furnished, providing a cozy and inviting atmosphere. The fully equipped kitchen allows you to prepare your favorite meals, while the private dining area is perfect for enjoying them together.
The master bedroom is a true oasis, with a comfortable king-size bed and a luxurious spa tub where you can relax and unwind. The second bedroom is equally inviting, with its own private bathroom and ample storage space.
From the moment you arrive, you'll be surrounded by luxury and comfort, making your vacation truly unforgettable.
Explore the Caribbean: Great Stirrup Cay – Norwegian Cruise Line's Private Island
After enjoying the ultimate privacy and comfort of the Two-Bedroom Family Suite Villas, I was eager to explore the Caribbean paradise of Great Stirrup Cay, Norwegian Cruise Line's private island. This stunning destination offers thrilling adventures and unspoiled natural beauty.
One of the highlights of Great Stirrup Cay is the zipline experience. With over 3,000 feet of zipline, adrenaline junkies like myself can soar through the air and enjoy breathtaking views of the island and crystal-clear waters below. It's an exhilarating way to take in the tropical surroundings.
Speaking of which, Great Stirrup Cay is renowned for its unspoiled natural beauty. The island boasts over 1,500 feet of accessible beachfront, where you can relax on pristine sandy shores and swim in the turquoise waters. The lush greenery and vibrant tropical flora add to the island's charm, creating a picture-perfect setting.
Exploring Great Stirrup Cay is like stepping into a postcard-worthy paradise. With thrilling zipline adventures and a tropical setting that will leave you in awe, it's no wonder why this private island is one of the highest guest-rated ports in the Caribbean.
Frequently Asked Questions
Can I Bring My Own Food and Drinks to Silver Cove's Private Beach?
Sure, you can bring your own food and drinks to Silver Cove's private beach. It's a great way to personalize your experience and enjoy your favorite snacks and beverages while soaking up the sun.
Are There Any Age Restrictions for the Activities and Excursions at Silver Cove?
There's no age limit for activities at Silver Cove. Excursions may have age requirements, but the island offers a range of options for all ages to enjoy. Come and experience the paradise!
How Often Are the Villas at Silver Cove Cleaned and Maintained?
The villas at Silver Cove are cleaned regularly and well-maintained. Housekeeping ensures cleanliness, and maintenance is done frequently to keep everything in excellent condition. Guests can expect a comfortable and enjoyable stay.
Are There Any Additional Fees for Using the Facilities at Mandara Spa?
No, there aren't any additional fees for using the facilities at Mandara Spa. You can relax and enjoy the spa services without worrying about any extra charges. It's a great way to unwind on your private island getaway.
Can I Visit Great Stirrup Cay if I Am Not a Guest of Norwegian Cruise Line?
Yes, you can visit Great Stirrup Cay without being a guest of Norwegian Cruise Line. Exploring Great Stirrup Cay on a day trip allows you to enjoy the accessible beachfront, cabana and villa options, and a variety of shore excursions.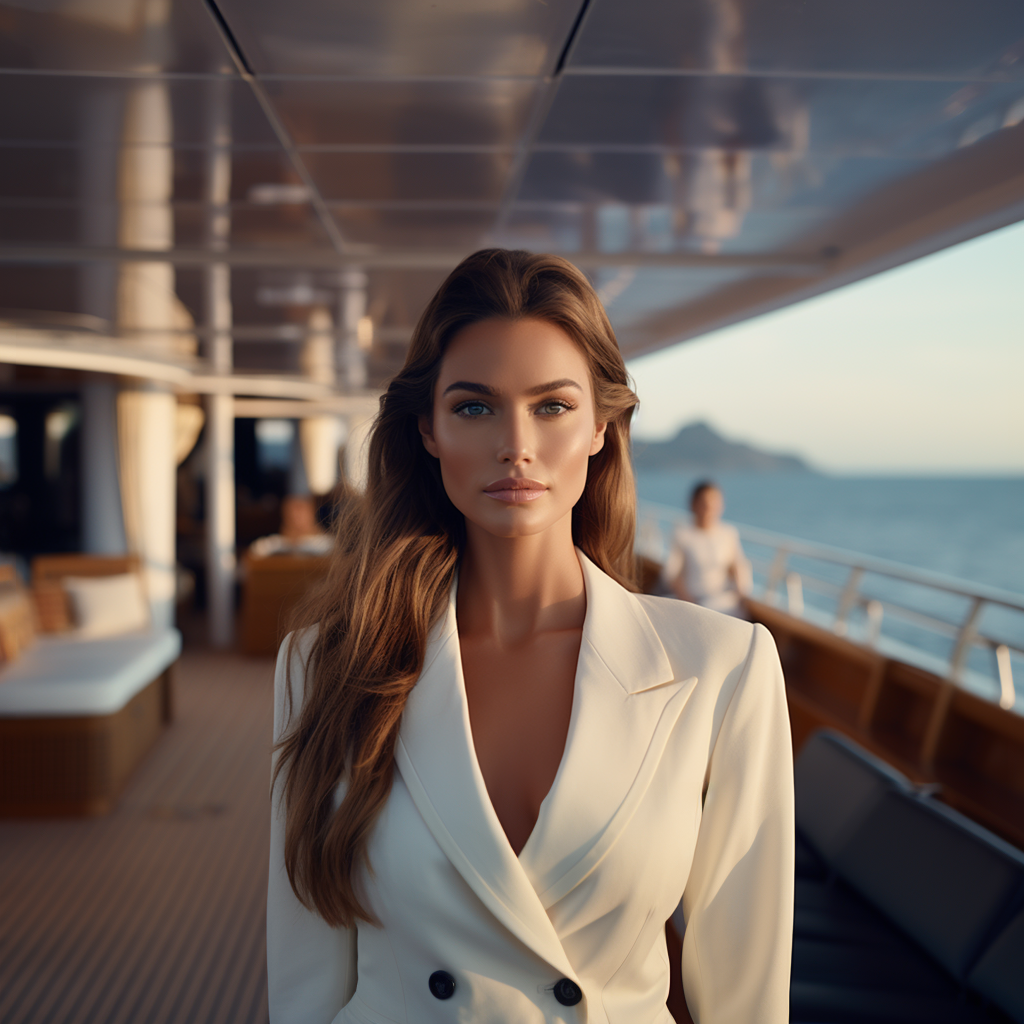 Claire, a creative soul with an unquenchable thirst for storytelling, is an integral part of the Voyager Info team. As a dedicated writer, she weaves captivating narratives that transport readers to enchanting cruise destinations and beyond.
Claire's love affair with writing began at an early age when she discovered the magic of words and their ability to craft worlds and emotions. Her innate curiosity led her to explore various literary genres, but it was travel writing that truly captured her heart. Drawing inspiration from her own globetrotting adventures and encounters with diverse cultures, Claire embarked on a journey to become a travel writer par excellence.