As a cruise enthusiast and lover of unique experiences, I was thrilled to discover the latest trend taking the sea travel industry by storm: tattooing at sea.
Virgin Voyages, in partnership with renowned tattoo artists, is offering guests the opportunity to get inked while sailing the high seas. Imagine the thrill of creating lifelong memories with a one-of-a-kind tattoo, all while enjoying the luxurious amenities and breathtaking views aboard the Scarlet Lady.
This innovative collaboration aims to leave a lasting mark on the industry, and I can't wait to delve deeper into this fascinating world of sea-faring traditions and unique voyage commemorations.
Key Takeaways
Tattooing at sea is a time-honored tradition and a growing trend in the seafaring community.
Virgin Voyages' partnership with tattoo artists aims to meet sailors' desire to make lifelong memories and leave a mark on the sea travel industry.
Squid Ink, the tattoo studio on board the Scarlet Lady, will feature well-known guest artists and two full-time resident tattoo artists.
Virgin Voyages commemorated the announcement of Squid Ink with a free micro-tattoos event, where participants had a chance to win a free voyage on the Scarlet Lady.
The Seafaring Tradition of Tattooing
I've always been fascinated by the seafaring tradition of tattooing and how it has become a unique way to commemorate a voyage.
Tattooing, as a cultural practice, has a rich history and symbolism among seafarers. In the early days of exploration, sailors would get tattoos to mark their journeys and experiences at sea. Each tattoo had a specific meaning, serving as a form of identification and protection.
For example, a swallow tattoo symbolized a successful voyage, while an anchor tattoo represented stability and a safe return home. These tattoos were not only a personal expression but also a form of communication among sailors. They created a sense of belonging and camaraderie within the seafaring community.
Today, seafaring tattoos continue to be popular, serving as a visual reminder of the adventurous spirit and resilience of those who brave the open seas.
Virgin Voyages' Partnership With Tattoo Artists
The partnership with Virgin Voyages allows tattoo artists to bring their unique artistry to new places. Through this collaboration, the World Famous Tattoo Ink family gets to showcase their talent and create unforgettable tattoo designs for sailors on board the Scarlet Lady. This partnership aligns with Virgin Voyages' mission to offer unique experiences to their guests, and what could be more unique than getting a tattoo at sea? The World Famous Pro Team, with their vast experience in tattooing celebrities like Nick Cannon and JWoww, will be joining the Squid Ink team on board. These celebrity collaborations ensure that guests have access to some of the best artists in the industry. From intricate designs to meaningful symbols, the tattoo artists of Virgin Voyages will leave a lasting mark on the sea travel industry.
| Table Header 1 | Table Header 2 |
| --- | --- |
| Row 1 Column 1 | Row 1 Column 2 |
| Row 2 Column 1 | Row 2 Column 2 |
| Row 3 Column 1 | Row 3 Column 2 |
| Row 4 Column 1 | Row 4 Column 2 |
| Row 5 Column 1 | Row 5 Column 2 |
Celebrity Artists and Trendsetters at Squid Ink
Meeting the celebrity artists and trendsetters at Squid Ink is an exciting opportunity to witness their incredible talent firsthand. At Squid Ink, these renowned artists are collaborating with Virgin Voyages to bring their unique artistic visions to the cruise industry.
This collaboration not only showcases the impact of tattooing on the cruise industry but also allows passengers to experience the artistry and creativity of these celebrity artists up close. The celebrity artist collaborations at Squid Ink not only elevate the onboard tattoo experience but also add a touch of exclusivity and glamour to the overall cruise experience.
Squid Ink and the Scarlet Lady: Resident Tattoo Artists
Working with Virgin Voyages, I had the opportunity to select and bring aboard two talented resident tattoo artists for Squid Ink on the Scarlet Lady. Tattooing on cruise ships is a unique experience that allows guests to make lasting memories while at sea.
The Scarlet Lady will have two full-time resident tattoo artists who have been handpicked by industry legend Lou Rubino Jr. These artists will be able to provide sailors with one-of-a-kind tattoos that commemorate their voyage.
Tattooing at sea has become a growing trend, as more and more people embrace tattoos and body art. With the addition of resident tattoo artists on the Scarlet Lady, Virgin Voyages is further establishing itself as a pioneer in the sea travel industry.
Free Micro-Tattoos Event: Commemorating Squid Ink Announcement
Attending the free micro-tattoos event at Soho Ink in NYC was an exciting opportunity to celebrate the announcement of Squid Ink by Virgin Voyages.
The event was buzzing with anticipation as the first 100 lucky participants received free micro-tattoos to commemorate this special occasion.
The social media impact of the event was immense, with participants encouraged to share their tattoo pictures using specific hashtags and tags. This created a ripple effect, generating curiosity and excitement among those who couldn't attend.
The event not only showcased the creativity and talent of the tattoo artists, but also gave a glimpse into the unique experience that awaits on board the Scarlet Lady.
It was a momentous occasion that marked the beginning of a new era in sea travel, where tattooing becomes an integral part of the journey.
Leaving a Mark on the Sea Travel Industry: Tattooing at Sea With Virgin Voyages
Experiencing the artistry of tattooing on board Virgin Voyages' Scarlet Lady is an unforgettable way to make a lasting impression in the sea travel industry. The impact of tattooing at sea goes beyond just offering a unique service to passengers.
It taps into the cultural significance and history of tattooing at sea, which has been a time-honored tradition for centuries. Sailors have long used tattoos as a way to commemorate their voyages, mark important milestones, and express their personal identity.
By incorporating tattooing into their cruise experience, Virgin Voyages is not only embracing this rich tradition but also making a bold statement in the industry. They are recognizing the growing acceptance of tattoos and body art and offering a platform for guests to create lifelong memories.
This partnership with tattoo artists and the inclusion of well-known guest artists like Sarah Miller and Jime Litwalk further cements Virgin Voyages' commitment to leaving a mark on the sea travel industry.
Frequently Asked Questions
How Much Does Tattooing at Sea Cost on Virgin Voyages?
The cost of tattooing at sea on Virgin Voyages depends on the size and complexity of the design. Passengers can bring their own designs for tattoos. There are no age restrictions. The resident tattoo artists will be on board the Scarlet Lady for the duration of the voyage. Future events and promotions related to tattooing are yet to be announced.
Can Passengers Bring Their Own Designs for Tattoos on Virgin Voyages?
Passengers can bring their own designs for custom tattoos on Virgin Voyages. It's a unique opportunity to express their individuality and create a lasting memory. The skilled tattoo artists will bring their ideas to life.
Are There Any Age Restrictions for Getting a Tattoo on the Scarlet Lady?
There are age restrictions for getting a tattoo on the Scarlet Lady. While tattooing at sea is a unique way to commemorate a voyage, it's important to consider the pros and cons before getting inked on a cruise.
How Long Will the Resident Tattoo Artists Be on Board the Scarlet Lady?
The resident tattoo artists on board the Scarlet Lady will be there for the entire voyage, ensuring a unique and unforgettable onboard experience. Tattooing regulations, safety measures, and the latest tattooing trends will be followed, using state-of-the-art equipment and a meticulous tattooing process.
Will There Be Any Other Events or Promotions Related to Tattooing on Virgin Voyages in the Future?
Yes, there will likely be future tattooing events on Virgin Voyages. They are committed to offering unique experiences, and tattooing at sea is a growing trend. Other cruise lines may also start offering similar opportunities.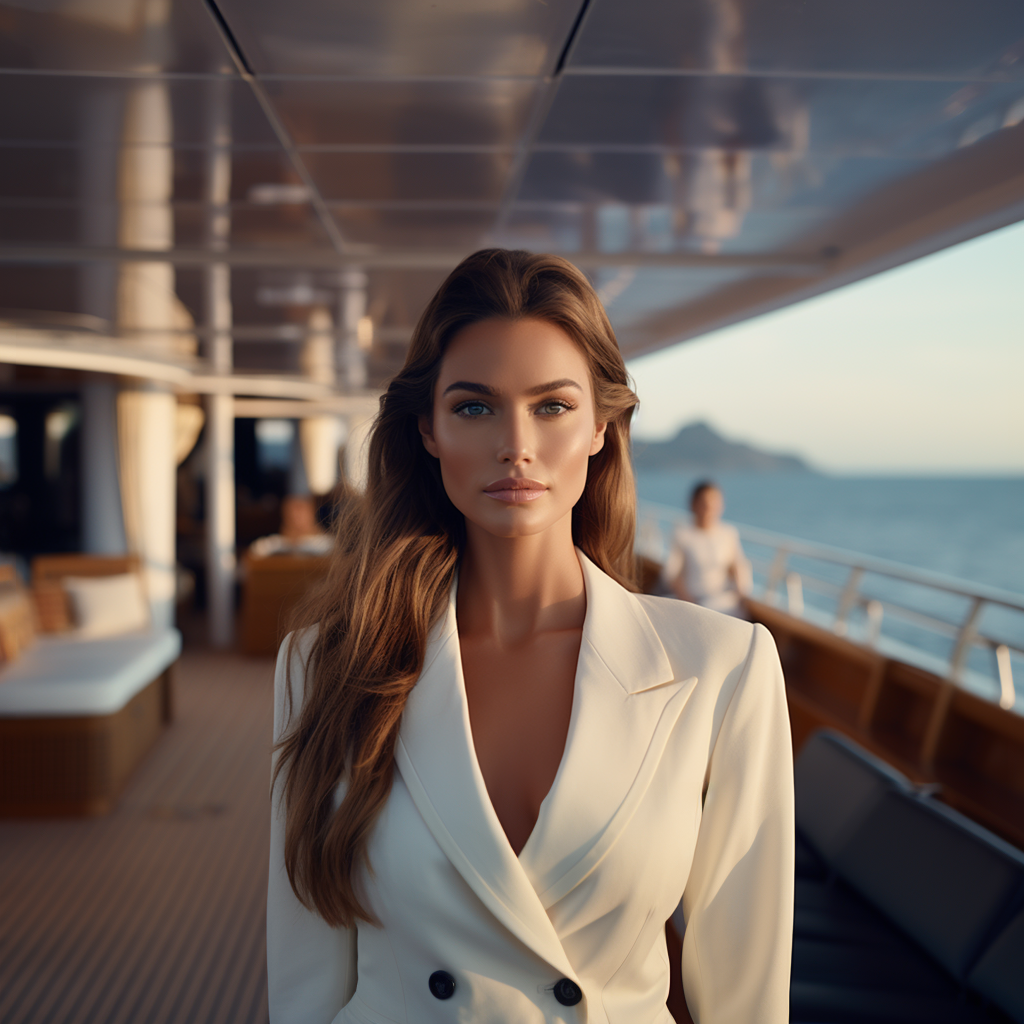 Claire, a creative soul with an unquenchable thirst for storytelling, is an integral part of the Voyager Info team. As a dedicated writer, she weaves captivating narratives that transport readers to enchanting cruise destinations and beyond.
Claire's love affair with writing began at an early age when she discovered the magic of words and their ability to craft worlds and emotions. Her innate curiosity led her to explore various literary genres, but it was travel writing that truly captured her heart. Drawing inspiration from her own globetrotting adventures and encounters with diverse cultures, Claire embarked on a journey to become a travel writer par excellence.