I've embarked on the ultimate escape – a cruise ship review of the Norwegian Escape.
This floating marvel, belonging to the Breakaway-Plus class, is the fifth largest ship in the world. Its modern design and contemporary decor, including a stunning hull artwork by renowned artists, create a truly immersive experience.
From dinner shows that transport you to iconic 80s films, to culinary delights and top-notch entertainment, this ship is a haven for adventure and relaxation.
Let's dive in and explore the wonders of the Norwegian Escape.
Key Takeaways
Norwegian Escape is the newest and largest ship in the Norwegian fleet, and the fifth largest cruise ship in the world.
The ship's design and decor feature modern and contemporary elements, including artwork by famous artists and a connection to the sea through marine-life designs.
The ship offers a variety of dinner shows and entertainment options, including performances showcasing scenes and music from 80s films, Duke Ellington's years at the Cotton Club, and a recreation of a legendary jam session.
Culinary experiences on the ship include updated menus, culinary partnerships, specialty dining venues, and unique bars such as a wine bar and a craft beer house.
Ship Overview
Norwegian Escape is the newest and largest ship in the Norwegian fleet, offering a variety of new elements and industry firsts.
As I step on board, I am immediately impressed by the ship's amenities and the wide range of onboard activities available. From the moment you step foot on the ship, you are greeted with a sense of luxury and excitement.
The ship boasts a stunning Mandara Spa, complete with a unique Snow Room, where guests can relax and rejuvenate. For those seeking adventure, there is a thrilling ropes course and exhilarating water slides. And for the little ones, the Guppies Nursery provides a safe and engaging space for children aged 6 months to 2 years.
With so many options for entertainment and relaxation, Norwegian Escape truly offers something for everyone.
Design and Decor
I really love the modern and contemporary decor of the interior on the ship. The design is sleek and stylish, creating a sophisticated atmosphere for guests.
The hull artwork, created by famous artists such as David Le Batard and Peter Max, adds a unique and eye-catching element to the ship's exterior. It showcases marine-life artist Guy Harvey's beautiful design, connecting the ship with the sea.
In addition to the stunning design, the ship offers a range of accommodations, including exclusive options. Solo cabins are available for those traveling alone, providing a comfortable and private space. There are also exclusive areas on the ship that offer additional amenities and services for a more luxurious experience.
Whether you choose a standard cabin or one of the exclusive accommodations, you are sure to be impressed by the attention to detail and modern aesthetic throughout the ship.
Dinner Shows and Entertainment
The dinner shows and entertainment onboard are truly captivating. They offer a mix of live music, scenes from films, and innovative storytelling. Two of the standout shows are 'After Midnight' and 'Million Dollar Quartet.'
'After Midnight' brings Duke Ellington's years at the Cotton Club to life. It does so with stunning performances and energetic dance numbers. On the other hand, 'Million Dollar Quartet' recreates a legendary jam session. This session features famous musicians like Elvis Presley, Johnny Cash, Jerry Lee Lewis, and Carl Perkins.
Both shows are filled with incredible talent and leave the audience in awe. It's important to note that some shows onboard have age restrictions due to language and adult themes. This ensures that everyone can enjoy a show that suits their preferences.
Culinary Experiences
Having dinner onboard Norwegian Escape was a culinary delight. The ship offers a wide range of updated menus and culinary partnerships to choose from. Whether you're a foodie or simply enjoy trying new flavors, the ship's culinary experiences offer something for everyone.
Here are five highlights that make dining on Norwegian Escape unique:
New menus and culinary partnerships: Norwegian Escape offers updated menus that showcase the latest culinary trends. From gourmet burgers to farm-to-table dishes, there's a wide variety of options to satisfy any palate.

Specialty dining venues: Experience world-class cuisine at specialty dining venues like Bayamo and Pincho Tapas Bar by Jose Garces. These exclusive restaurants take dining to a whole new level with their innovative menus and top-notch service.

The Cellars: Norwegian's first wine bar at sea, The Cellars offers a curated selection of wines from around the world. Whether you're a wine connoisseur or just looking to enjoy a glass with your meal, this is the perfect spot to indulge.

The District Brew House: Craft beer enthusiasts will love The District Brew House, which features a rotating selection of craft beers from Wynwood Brewing Company. Sip on a cold brew while enjoying stunning ocean views.

Food Republic: For a global culinary adventure, head to Food Republic. This unique dining venue serves dishes from around the world, allowing you to sample flavors from different countries in one place.
From specialty restaurants to wine bars and global cuisine, dining on Norwegian Escape is sure to be a memorable experience.
Top Highlights
Experiencing the unique features on Norwegian Escape, such as the Snow Room in the Mandara Spa, was truly unforgettable. This one-of-a-kind experience allowed me to escape the heat and immerse myself in a winter wonderland. As I stepped into the Snow Room, I was surrounded by a serene atmosphere with chilly temperatures and falling snowflakes. It was like being transported to a magical snowy landscape. The table below highlights some of the adventure activities available on the ship:
| Adventure Activities | Description |
| --- | --- |
| Ropes Course | Test your agility and balance on this thrilling course high above the ship's deck. |
| Water Slides | Get your heart racing as you zoom down twisting slides and splash into the pools below. |
| Mini Golf | Enjoy a round of mini golf with stunning ocean views as your backdrop. |
| Rock Climbing Wall | Challenge yourself to reach new heights on the ship's rock climbing wall. |
| Zip Line | Soar through the air on the ship's zip line, feeling the rush of adrenaline as you glide above the deck. |
From high-flying adventures to thrilling water activities, Norwegian Escape offers an array of exciting experiences for those seeking adventure.
Frequently Asked Questions
What Are the Age Restrictions for the Dinner Shows and Entertainment on Norwegian Escape?
The age restrictions for dinner shows and entertainment on Norwegian Escape vary depending on the specific show. Some shows have language and adult themes, so parental discretion is advised. Accessibility options are available for specialty dining venues on the ship.
Are There Any Vegetarian or Vegan Options Available at the Specialty Dining Venues?
Yes, there are vegetarian and vegan options available at the specialty dining venues on Norwegian Escape. The cruise ship dining caters to vegetarians and vegans, ensuring a variety of delicious and satisfying meals.
Can Children Participate in the Ropes Course and Water Slides?
Yes, children can participate in the ropes course and water slides on Norwegian Escape. However, there are safety measures in place and age restrictions for certain activities to ensure their well-being.
How Much Does It Cost to Access the Mandara Spa and Snow Room?
Accessing the Mandara Spa and Snow Room on the Norwegian Escape comes at a cost. Pricing varies depending on the package and duration of access. Availability and fees can be obtained directly from the cruise line.
Is There a Dress Code for the Different Dining Venues on the Ship?
Yes, there is a dress code for the different dining venues on the ship. Formal nights require formal attire, while casual attire is generally accepted in most dining venues.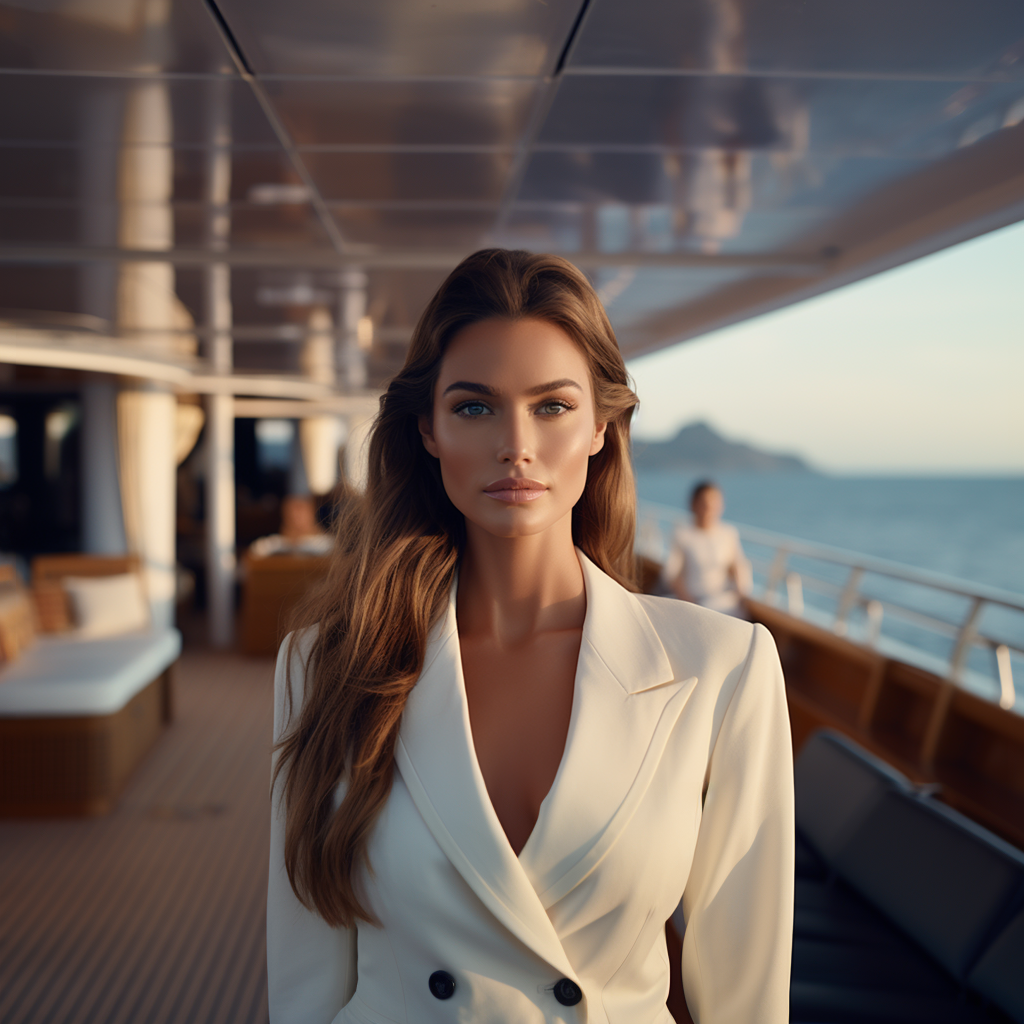 Claire, a creative soul with an unquenchable thirst for storytelling, is an integral part of the Voyager Info team. As a dedicated writer, she weaves captivating narratives that transport readers to enchanting cruise destinations and beyond.
Claire's love affair with writing began at an early age when she discovered the magic of words and their ability to craft worlds and emotions. Her innate curiosity led her to explore various literary genres, but it was travel writing that truly captured her heart. Drawing inspiration from her own globetrotting adventures and encounters with diverse cultures, Claire embarked on a journey to become a travel writer par excellence.