As I stepped onto the MSC Seascape, anticipation filled my senses. Little did I know that the culinary delights awaiting me on this magnificent ship would surpass all expectations.
From mouthwatering steaks at Butchers Cut Steakhouse to flavorful Mexican fare at HOLA! Tacos Cantina, the dining options on board are a feast for the senses.
Sushi lovers will be in awe at Kaito Sushi Bar, where fresh delicacies glide by on a conveyer belt. And for a thrilling teppanyaki experience, Kaito Teppanyaki will leave you mesmerized.
Prepare to indulge in seafood bliss at Ocean Cay Restaurant, where the ocean's bounty is transformed into delectable creations.
Join me on a gastronomic journey as we explore the delicious dining experiences on MSC Seascape.
Key Takeaways
Butchers Cut Steakhouse and HOLA! Tacos Cantina offer an inviting al fresco dining experience.
Kaito Sushi Bar and Kaito Teppanyaki provide interactive dining experiences with entertaining chefs.
Ocean Cay Restaurant offers a wide array of fresh seafood specialties with ocean views.
There is a variety of delicious options available at each restaurant, including steak cuts, Mexican cuisine, sushi and sashimi, and flavorful seafood dishes.
A Taste of Luxury: Butchers Cut Steakhouse
I can't wait to indulge in a delicious steak dinner at Butchers Cut Steakhouse on MSC Seascape.
The restaurant offers an inviting al fresco dining experience, where I can savor every bite of my perfectly cooked steak while enjoying the sea breeze.
Butchers Cut is known for serving Linz Heritage Angus beef, which guarantees exceptional quality and flavor.
The menu boasts an array of mouthwatering steak cuts, cooked to perfection and accompanied by a variety of delectable sides.
After my steak dinner, I'll head over to HOLA! Tacos Cantina for some margaritas and guacamole.
The vibrant atmosphere of the cantina, combined with the authentic flavors of Mexican cuisine, will surely make for a memorable dining experience.
Mexican Delights: HOLA! Tacos Cantina
Serving traditional Mexican fare, HOLA! Tacos Cantina offers a mouthwatering selection of authentic tacos and margaritas. Here are three reasons why you should visit this vibrant eatery on MSC Seascape:
Delicious Margaritas: At HOLA! Tacos Cantina, you can sip on the most refreshing and flavorful margaritas. From classic lime to exotic fruit flavors, their margaritas are the perfect accompaniment to your Mexican feast.

Traditional Mexican Cuisine: Get ready to indulge in the rich flavors of Mexico. HOLA! Tacos Cantina serves up traditional dishes like tacos, enchiladas, and quesadillas, bursting with authentic spices and ingredients. Every bite takes you on a culinary journey through Mexico.

Vibrant Atmosphere: Step into HOLA! Tacos Cantina and be transported to the lively streets of Mexico. With vibrant decor and energetic music, the atmosphere is as vibrant as the food. It's the perfect spot to enjoy a fun and delicious dining experience.
Don't miss out on the delectable margaritas and traditional Mexican cuisine at HOLA! Tacos Cantina on MSC Seascape. It's a dining experience that will leave you craving for more.
Sushi Sensations: Kaito Sushi Bar
Craving fresh sushi and sashimi? Head over to Kaito Sushi Bar for a fun and interactive dining experience onboard MSC Seascape.
As soon as you step into the restaurant, you'll be greeted by the sight of a conveyer belt filled with a tempting array of sushi and sashimi. It's like a sushi lover's dream come true!
The interactive aspect comes into play as you simply grab a plate and pick your favorite rolls as they pass by. The sushi chefs behind the counter are constantly preparing and replenishing the selection, ensuring that you always have fresh and flavorful options to choose from.
Whether you're a sushi connoisseur or just starting to explore this cuisine, Kaito Sushi Bar is the perfect place to satisfy your cravings and have a memorable dining experience.
Teppanyaki Thrills: Kaito Teppanyaki
When dining at Kaito Teppanyaki, prepare to be thrilled by the mesmerizing teppanyaki show performed by skilled chefs right before your eyes.
The sizzle of the hot grills fills the air, creating an atmosphere of anticipation and excitement.
The chefs' precision and dexterity as they chop, flip, and juggle their cooking utensils is truly impressive.
Flames dance and leap as they expertly cook your chosen ingredients, releasing tantalizing aromas that make your mouth water.
The interactive dining experience allows you to be a part of the action, as you engage with the chefs and watch as they turn ordinary ingredients into culinary masterpieces.
The skilled teppanyaki chefs not only provide a feast for your taste buds but also entertain you with their captivating skills. It's an experience that goes beyond just a meal, leaving you with lasting memories of an extraordinary dining adventure.
Seafood Bliss: Ocean Cay Restaurant
I can't wait to indulge in the fresh seafood delicacies at Ocean Cay Restaurant. As a seafood lover, I am always on the lookout for culinary delights that will satisfy my cravings.
Ocean Cay Restaurant on MSC Seascape is the perfect place for me to experience the best of the ocean's bounty. The restaurant offers a wide array of fresh seafood specialties that are sure to tantalize my taste buds. From succulent lobster to plump shrimp, there is something for every seafood lover at Ocean Cay Restaurant.
I can imagine myself savoring the delicate flavors and enjoying the ocean views as I dine on these delectable dishes. I can already feel my mouth watering in anticipation of the culinary delights that await me at Ocean Cay Restaurant.
Frequently Asked Questions
What Are the Prices for Dining at Butchers Cut Steakhouse, Hola! Tacos Cantina, Kaito Sushi Bar, Kaito Teppanyaki, and Ocean Cay Restaurant?
The prices for dining at Butchers Cut steakhouse, HOLA! Tacos Cantina, Kaito Sushi Bar, Kaito Teppanyaki, and Ocean Cay Restaurant vary. MSC Seascape offers a range of culinary options to accommodate different dietary needs and preferences.
Are Reservations Required for These Specialty Dining Restaurants on MSC Seascape?
Reservations are not required for specialty dining restaurants on MSC Seascape, but they are recommended to guarantee a table. Walk-ins may be available depending on availability.
Are There Any Vegetarian or Vegan Options Available at These Dining Establishments?
Yes, there are plenty of vegan and vegetarian options available at the dining establishments on MSC Seascape. From plant-based burgers to fresh salads, there's something to satisfy every dietary preference.
Can Guests With Food Allergies or Dietary Restrictions Be Accommodated at These Restaurants?
Guests with food allergies or dietary restrictions can be accommodated at the restaurants on MSC Seascape. Special dietary options are available to ensure everyone can enjoy delicious dining experiences without any concerns.
Are Children Allowed to Dine at These Specialty Dining Restaurants?
Children are allowed to dine at the specialty dining restaurants on MSC Seascape. With family-friendly options available, kids can enjoy delicious meals alongside their parents, creating memorable dining experiences for the whole family.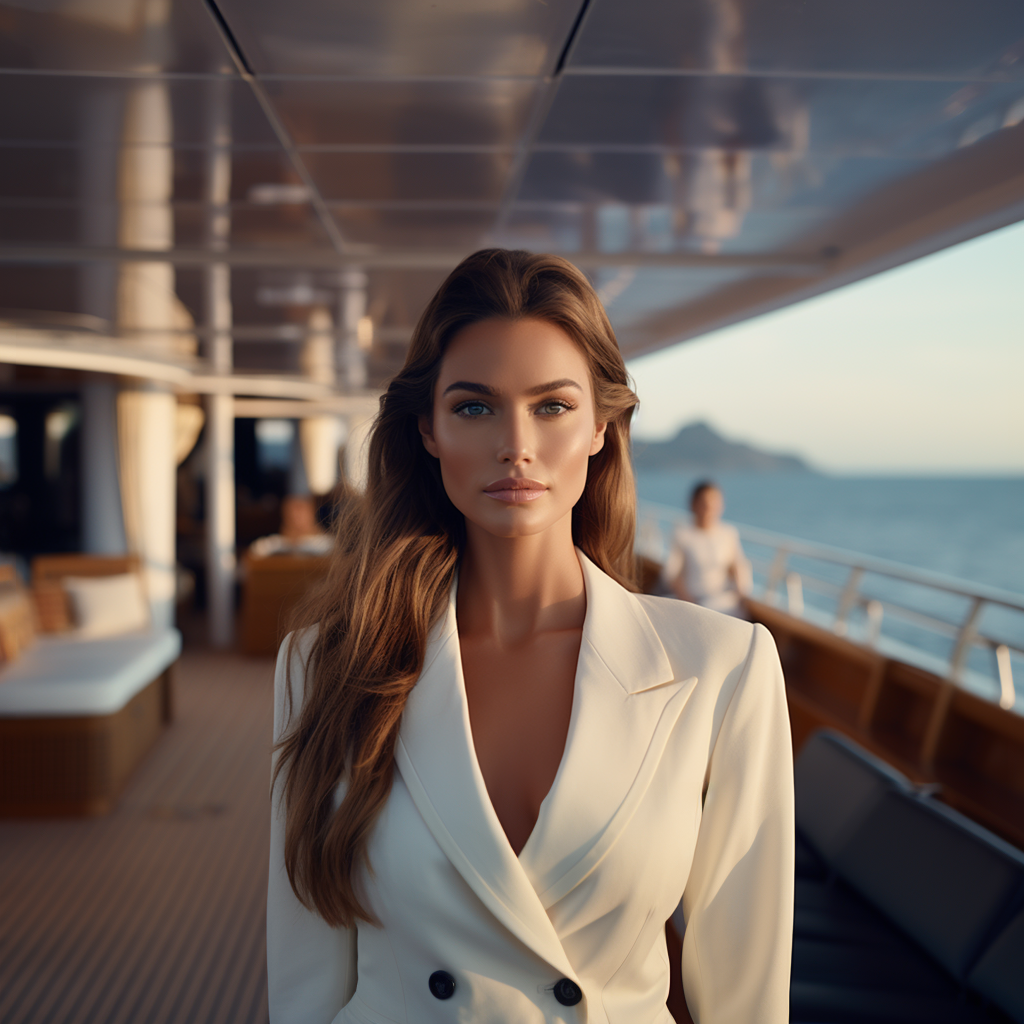 Claire, a creative soul with an unquenchable thirst for storytelling, is an integral part of the Voyager Info team. As a dedicated writer, she weaves captivating narratives that transport readers to enchanting cruise destinations and beyond.
Claire's love affair with writing began at an early age when she discovered the magic of words and their ability to craft worlds and emotions. Her innate curiosity led her to explore various literary genres, but it was travel writing that truly captured her heart. Drawing inspiration from her own globetrotting adventures and encounters with diverse cultures, Claire embarked on a journey to become a travel writer par excellence.