Ahoy there! Join me as I embark on a luxurious adventure aboard the magnificent Viking Orion cruise ship.
With its sleek Scandinavian design and an array of amenities, this ship promises an unforgettable experience.
Indulge in delectable cuisine at The Restaurant, savor quick bites at the World Cafe, and immerse yourself in Italian specialties at Manfredis.
Explore the wonders of the onboard planetarium, relax in the LivNordic Spa, and enjoy captivating performances.
Get ready to set sail on a journey of luxury and exploration with Viking Orion.
Key Takeaways
Viking Orion offers sleek Scandinavian design and spacious public areas, creating a luxurious atmosphere for guests.
The ship's staterooms are thoughtfully designed with balconies, luxurious bathrooms, and amenities such as heated floors and high-quality toiletries.
Guests can enjoy a variety of dining options, including fine dining at The Restaurant, quick bites at the World Cafe, authentic Italian specialties at Manfredis, and fresh seafood at AquaVit Terrace.
Viking Orion provides a range of entertainment and enrichment activities, such as the onboard planetarium, lectures and programming in the Star Theater, and a relaxing hub in The Living Room.
Spacious and Stylish: The Design of Viking Orion
I absolutely love the spacious and stylish design of Viking Orion, with its Scandinavian-cool aesthetic and an array of amenities that make it a top name in luxury cruising.
The Scandinavian elegance is evident throughout the ship, from the calming art to the sleek lines of the furniture. The innovative design creates a sense of openness and freedom, with spacious public areas and comfortable staterooms that are thoughtfully designed with sensible touches.
Each cabin features a balcony, allowing guests to enjoy breathtaking views of the sea. The bathrooms are luxurious, with heated floors and large toiletries. The attention to detail is remarkable, with mini bars stocked to your liking and a variety of dining options that showcase the quality and variety of cuisine available onboard.
Viking Orion truly embodies the essence of Scandinavian elegance and innovative design.
A Culinary Adventure: Dining on Viking Orion
Indulging in a culinary adventure on board Viking Orion, I savored a variety of dining options that included The Restaurant, World Cafe, Manfredis, and AquaVit Terrace.
The dining delights on this ship were truly exceptional. The Restaurant offered a fine dining experience with a menu that catered to every palate. From perfectly cooked steaks to delectable seafood dishes, the culinary highlights were endless.
For a more casual dining experience, the World Cafe provided quick bites and a wide range of options, from international cuisines to local specialties. Manfredis, on the other hand, delighted me with its authentic Italian specialties, including handmade pasta and traditional pizzas.
And let's not forget AquaVit Terrace, where I indulged in fresh seafood and enjoyed the buffet options.
Viking Orion truly surpassed my expectations when it came to dining, and I left the ship with a satisfied and happy palate.
Unforgettable Features: Exploring the Amenities of Viking Orion
The onboard planetarium called Explorers Dome offers captivating lectures and stargazing sessions led by a resident astronomer. It is one of the many highlights of the Viking Orion's features.
Here are some of the unforgettable amenities you can explore onboard:
Winter Garden: This beautiful space is perfect for daily afternoon tea time, surrounded by lush greenery and a calming ambiance.

LivNordic Spa: Indulge in the ultimate relaxation at the spa, which features a thermal suite and Nordic spa regimen for a rejuvenating experience.

Fitness Center: Stay active and maintain your fitness routine at the fully equipped fitness center, offering state-of-the-art equipment and expert trainers.

Staterooms: Experience comfort and luxury in the well-appointed staterooms, featuring calming art and Scandinavian design, balconies in each cabin, and mini bars stocked to your liking.
These amenities, along with many others, make the Viking Orion a truly remarkable cruise experience.
Tranquil Retreats: Staterooms on Viking Orion
One of my favorite aspects of the staterooms on Viking Orion is the calming art and Scandinavian design. The moment I step into my cabin, I am greeted by a serene atmosphere that instantly puts me at ease. The attention to detail in the design is impeccable, with clean lines, light colors, and natural materials that reflect the beauty of the surrounding Nordic landscapes.
But it's not just the aesthetics that make these staterooms special. They are also designed with comfort in mind. Each cabin features a balcony, allowing me to enjoy the breathtaking views from the privacy of my own space. And the bathrooms are a true indulgence, with heated floors and luxurious toiletries that make me feel pampered.
And let's not forget about the mini bars. They are stocked to my liking, providing a selection of beverages and snacks for whenever I need a little pick-me-up. Whether I want to relax with a glass of wine or satisfy a late-night craving, everything I need is right at my fingertips.
Overall, the staterooms on Viking Orion are a tranquil retreat, offering a perfect blend of style, comfort, and convenience. It's the perfect place to relax and recharge after a day of exploration.
Stellar Entertainment: Enjoying the Onboard Experience
I'm thoroughly enjoying the stellar entertainment options on board Viking Orion. From celestial entertainment to a variety of entertainment options, there is something for everyone on this luxurious cruise ship.
Here are some highlights:
Celestial Entertainment:

The onboard planetarium, Explorers Dome, offers breathtaking shows that transport you to the depths of space.

With a resident astronomer leading lectures and stargazing sessions, you can learn about the mesmerizing wonders of the night sky.

The Star Theater hosts enriching talks and programming, providing an opportunity to delve deeper into the mysteries of the universe.

Entertainment Options:

The Living Room serves as the main hub for relaxation, where you can read, browse the Internet, or listen to music.

Talented pianists or guitarists perform in the atrium, creating a soothing ambiance.

Viking Orion's emphasis on exploring local culture ensures that you'll have enriching experiences both on and off the ship.
With such incredible celestial entertainment and diverse entertainment options, Viking Orion truly sets the stage for an unforgettable journey.
Immersive Itineraries: Discovering the Ports of Call
Immersed in captivating ports of call, I am discovering the rich cultural experiences and breathtaking landscapes that await me on this extraordinary journey. Each day brings a new adventure as I explore the local culture and embark on unforgettable shore excursions. From the bustling streets of Barcelona to the ancient ruins of Rome, the Viking Orion has taken me to some of the most iconic destinations in the world. The onboard concierge has curated a list of must-see attractions, ensuring that I make the most of my time in each port. Whether it's sampling local cuisine, visiting historical landmarks, or immersing myself in the vibrant traditions of the locals, every moment is filled with wonder and discovery. The table below highlights just a few of the incredible destinations I have experienced so far:
| Port of Call | Cultural Experience | Breathtaking Landscape |
| --- | --- | --- |
| Barcelona | Exploring Gothic Quarter | Enjoying panoramic views from Park Güell |
| Rome | Discovering ancient Roman ruins | Admiring the Colosseum |
| Athens | Visiting the Acropolis | Taking in the stunning views from Cape Sounion |
| Santorini | Exploring charming Oia village | Witnessing the famous sunset from Fira |
| Istanbul | Immersing in the grandeur of the Blue Mosque | Cruising along the Bosphorus Strait |
Each day brings a new adventure, a new opportunity to delve deeper into the local culture and create memories that will last a lifetime. The Viking Orion has truly exceeded my expectations, providing a luxurious and immersive experience that combines the best of exploration and relaxation.
Captivating Lectures: Enrichment Programs on Viking Orion
Attending captivating lectures on Viking Orion has expanded my knowledge and enriched my experience onboard.
The enrichment programs offered on this ship are truly exceptional. Led by knowledgeable experts in various fields, these lectures cover a wide range of topics, from history and culture to science and nature. The speakers are engaging and passionate, making each lecture a truly immersive experience.
These enriching lectures have allowed me to delve deeper into the destinations we visit, providing valuable insights and understanding. The educational programs onboard Viking Orion are designed to stimulate curiosity and encourage lifelong learning.
Whether it's a lecture on the history of the Vikings or a talk on marine life in the Arctic, these programs add a new dimension to the cruise experience, making it not only enjoyable but also intellectually fulfilling.
The Heart of the Ship: The Living Room as a Gathering Place
The Living Room on Viking Orion serves as a central gathering place for guests to relax, socialize, and enjoy various activities. It is the heart of the ship, where the vibrant energy of the onboard community comes alive. With its stylish Scandinavian design and comfortable seating, it exudes a welcoming atmosphere that encourages guests to connect with one another.
In the Living Room, you can immerse yourself in the local culture through the ship's enrichment programs. Engaging talks, workshops, and demonstrations are organized to help you delve deeper into the destinations you visit. Whether it's learning about traditional crafts, tasting local delicacies, or understanding the history and customs of the region, the Living Room provides a space where you can expand your knowledge and connect with the places you explore.
To give you a glimpse of the activities available, here is a table showcasing some of the events that take place in the Living Room:
| Day | Activity |
| --- | --- |
| Monday | Cultural Cooking Class |
| Tuesday | Traditional Music Performance |
| Wednesday | Art Workshop: Painting Landscapes |
| Thursday | Language Lesson: Basic Phrases |
| Friday | Local Dance Performance |
With its diverse range of events and its role as a social hub, the Living Room on Viking Orion truly enhances the overall experience of luxury and exploration. It brings people together, fosters connections, and allows guests to immerse themselves in the rich tapestry of the destinations they visit.
Celestial Wonders: Exploring the Explorers Dome on Viking Orion
I love exploring the night sky in the Explorers Dome on Viking Orion. It's a breathtaking experience that fills me with awe and wonder. Here are three reasons why it's such a remarkable adventure:
Astronomical lectures: The resident astronomer on board Viking Orion conducts informative lectures that delve into the mysteries of the universe. They share their expertise and passion, giving us a deeper understanding of the celestial wonders above.

Stargazing sessions: After the lectures, we have the opportunity to step outside and gaze at the stars through high-powered telescopes. The dome provides the perfect setting, shielding us from any light pollution and allowing us to fully immerse ourselves in the beauty of the night sky.

Unforgettable moments: There's something magical about witnessing shooting stars streak across the sky or spotting constellations we've only read about. These moments create memories that last a lifetime and leave us feeling connected to something greater than ourselves.
Exploring the night sky on Viking Orion is an experience that ignites our curiosity and fills us with a sense of wonder. It's a journey that allows us to appreciate the vastness and beauty of the universe.
Indulgence and Relaxation: The LivNordic Spa Experience
Located on Viking Orion, the LivNordic Spa offers a serene and indulgent experience that rejuvenates the mind and body. As soon as I stepped into the spa, I was greeted by a tranquil atmosphere and soothing aromas.
The spa offers a wide range of relaxation techniques and spa treatments, tailored to meet the needs of every guest. From therapeutic massages to invigorating facials, the experienced spa therapists provide expert care and attention.
The spa also features a thermal suite, where I enjoyed the therapeutic benefits of saunas and steam rooms.
The LivNordic Spa is truly a haven of relaxation and pampering, allowing guests to unwind and escape from the stresses of everyday life.
Whether you're looking to relax, rejuvenate, or simply indulge, the LivNordic Spa is the perfect place to find tranquility and wellness.
Fitness and Wellness: Staying Active on Viking Orion
After indulging in the pampering delights of the LivNordic Spa, it's time to get moving and stay active on Viking Orion. The ship offers a range of wellness activities and fitness center amenities that cater to all levels of fitness enthusiasts. Here are three highlights:
State-of-the-art Fitness Center: Equipped with top-of-the-line machines and free weights, the fitness center on Viking Orion provides everything you need for a satisfying workout. Stay in shape with cardio exercises or tone your muscles with strength training.

Group Exercise Classes: Join fellow cruisers in invigorating group exercise classes led by professional instructors. From yoga and Pilates to high-intensity interval training, there's something for everyone to enjoy and challenge themselves.

Outdoor Sports Deck: Take advantage of the outdoor sports deck, where you can engage in friendly competitions of shuffleboard, mini-golf, or even a game of basketball. Enjoy the fresh sea breeze as you engage in fun and active pursuits.
With these wellness activities and fitness center amenities, staying active on Viking Orion is a breeze.
Cultural Immersion: Enriching Experiences on Viking Orion
During my time on the Viking Orion, I was immersed in a variety of enriching experiences that allowed me to truly connect with the local culture.
Cultural immersion was a key aspect of the cruise, with a focus on local customs and traditions. From participating in traditional dances and music performances to exploring local markets and trying authentic cuisine, I felt like I was truly experiencing the essence of each destination.
The ship also organized opportunities to connect with locals, such as visiting local schools or participating in community projects. These authentic experiences allowed me to interact with the locals on a deeper level and gain a better understanding of their way of life.
It was truly a memorable and enlightening experience that enriched my journey on the Viking Orion.
Frequently Asked Questions
Can Children Participate in the Stargazing Sessions Led by the Resident Astronomer on Viking Orion?
Yes, children can participate in the stargazing sessions led by the resident astronomer on Viking Orion. The ship provides stargazing equipment and encourages families to explore the wonders of the night sky together.
Is There a Dress Code for Dining at the Restaurant on Viking Orion?
Yes, there is a dress code for dining at The Restaurant on Viking Orion. It is recommended to dress elegantly, but not overly formal. Children can also participate in the stargazing sessions led by the resident astronomer.
Are There Any Additional Fees for Using the Thermal Suite in the Livnordic Spa on Viking Orion?
Yes, there are additional fees for using the thermal suite in the LivNordic Spa on Viking Orion. However, it's worth it for the ultimate relaxation experience. As for stargazing with children, it's a fantastic opportunity to spark their curiosity about the universe.
Can Guests Request Specific Items to Be Stocked in Their Mini Bars on Viking Orion?
Yes, guests can request customized items for their mini bars on Viking Orion. For example, I asked for a selection of craft beers and chocolates. Also, kids can enjoy stargazing sessions with the onboard astronomer.
Are There Any Onboard Activities or Facilities Specifically Designed for Solo Travelers on Viking Orion?
Yes, there are amenities for solo travelers on Viking Orion. Onboard activities specifically designed for solo travelers include enrichment talks, programming in the Star Theater, and a main hub for reading, browsing, and listening.
Conclusion
As I bid farewell to the luxurious Viking Orion, I am left in awe of the extraordinary experiences I've had on board.
From the spacious and stylish design that enveloped me in Scandinavian-cool elegance, to the culinary adventures that tantalized my taste buds, this cruise has been a feast for the senses.
The onboard amenities, such as the mesmerizing Explorers Dome and the tranquil LivNordic Spa, transported me to celestial realms and offered moments of pure indulgence.
With a heart full of memories and a body rejuvenated, I am forever grateful for the cultural immersion and enriching experiences that Viking Orion has provided.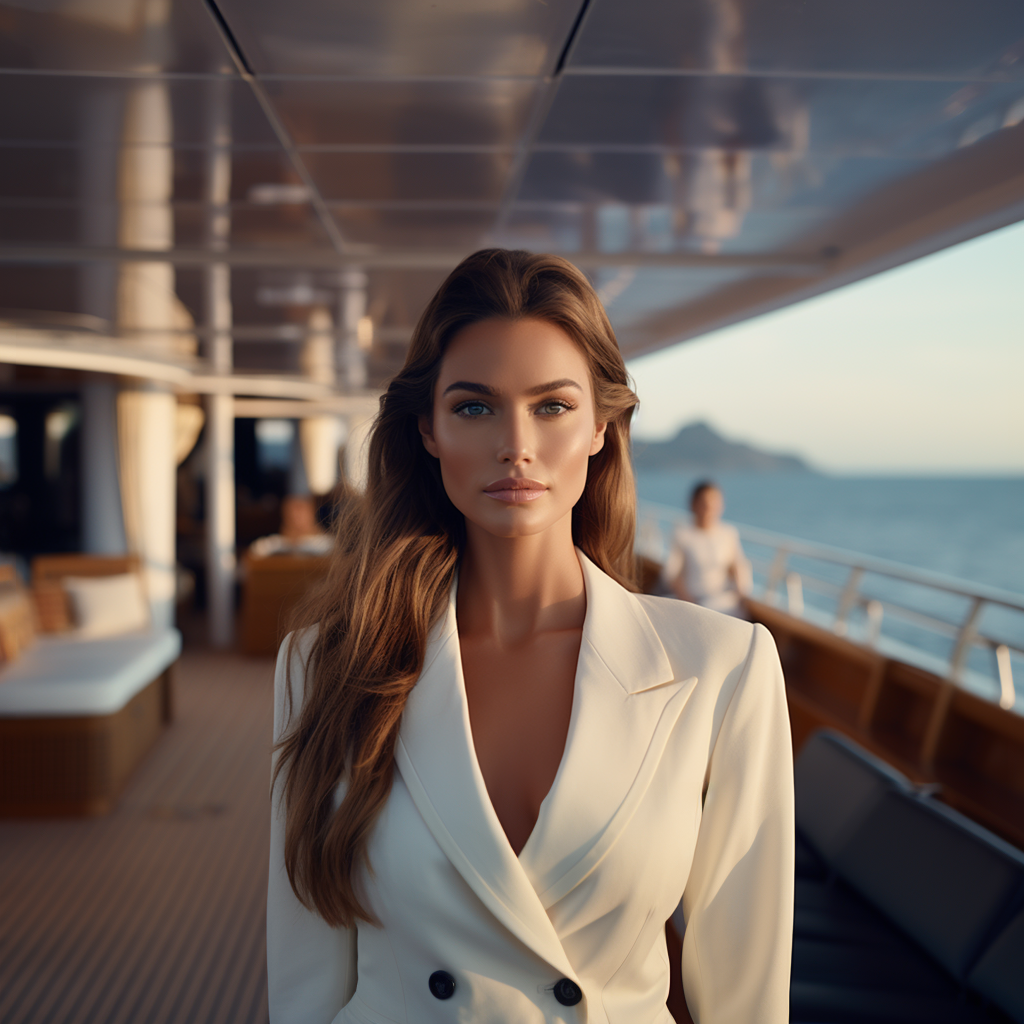 Claire, a creative soul with an unquenchable thirst for storytelling, is an integral part of the Voyager Info team. As a dedicated writer, she weaves captivating narratives that transport readers to enchanting cruise destinations and beyond.
Claire's love affair with writing began at an early age when she discovered the magic of words and their ability to craft worlds and emotions. Her innate curiosity led her to explore various literary genres, but it was travel writing that truly captured her heart. Drawing inspiration from her own globetrotting adventures and encounters with diverse cultures, Claire embarked on a journey to become a travel writer par excellence.