I'm thrilled to share the exciting news about Virgin Voyages' newest ship, Resilient Lady, and its incredible itineraries for 2022!
Get ready for an unforgettable adventure starting in Greece and then sailing to the Caribbean from San Juan, Puerto Rico.
With two distinct itineraries, Southeastern Caribbean Isles and Sunsets in the Lesser Antilles, there's something for everyone.
But that's not all – Scarlet Lady, Virgin Voyages' first ship, is making a homecoming in the UK.
Stay tuned for all the details on these amazing voyages!
Key Takeaways
Resilient Lady is scheduled to sail in 2022 and has released new itineraries for its inaugural season in Greece.
The ship will also embark on an 11-night repositioning cruise to the Caribbean, starting from San Juan, Puerto Rico.
The two distinct itineraries offered by Resilient Lady are Southeastern Caribbean Isles and Sunsets in the Lesser Antilles.
Resilient Lady is a 110,000-gross-ton, 2,770-passenger ship with various amenities including a spa, fitness classes, cycling and yoga studios, and more than 20 dining options.
Unveiling the Inaugural Season: Greece and the Resilient Lady
I'm excited to sail on the Resilient Lady's inaugural season in Greece with its new itineraries!
Greece, known for its rich history and breathtaking landscapes, is the perfect backdrop for an unforgettable cruise experience.
The Resilient Lady will take us to some of Greece's top attractions, including the iconic Acropolis in Athens and the stunning Santorini with its picturesque white-washed buildings and mesmerizing sunsets.
As we sail through the crystal-clear waters of the Aegean Sea, we'll have the opportunity to explore the ancient ruins of Delphi and the charming island of Mykonos with its vibrant nightlife.
The Resilient Lady's inaugural season highlights the best of Greece, offering a perfect blend of history, culture, and natural beauty.
I can't wait to embark on this incredible journey!
Caribbean Bound: Exploring the Southeastern Caribbean Isles
Scheduled for 2022, I can't wait to explore the Southeastern Caribbean Isles on the Caribbean Bound itinerary with Virgin Voyages. This itinerary promises to take me to some of the most stunning and lesser-known destinations in the Caribbean. From hidden gems to unique shore excursions, I am excited to uncover the beauty and culture of these islands.
To give you a glimpse of what awaits, here's a table showcasing some of the highlights of the Southeastern Caribbean Isles itinerary:
| Destination | Unique Shore Excursion |
| --- | --- |
| St. Kitts and Nevis | Rainforest Hiking Adventure |
| Antigua and Barbuda | Snorkeling with Stingrays |
| St. Lucia | Sulphur Springs and Piton Hike |
| Grenada | Chocolate Factory and Spice Tour |
| Barbados | Catamaran Sail and Turtle Encounter |
Each destination offers something distinctive and unforgettable. Whether it's hiking through lush rainforests, swimming with gentle stingrays, or indulging in chocolate and spices, there's an adventure for everyone. I can't wait to embark on this incredible journey and discover these hidden gems in the Southeastern Caribbean Isles.
Sunsets in the Lesser Antilles: a Dreamy Itinerary With Resilient Lady
Sailing from San Juan, Puerto Rico, the Sunsets in the Lesser Antilles itinerary aboard the Resilient Lady promises breathtaking views and unforgettable experiences.
This Caribbean sailing experience on Virgin Voyages' new ship is a dream come true for anyone seeking a tropical adventure.
As the sun dips below the horizon, painting the sky in vibrant hues of orange and pink, you'll find yourself mesmerized by the beauty surrounding you.
The Lesser Antilles, a chain of stunning islands in the Caribbean, offers a plethora of activities to indulge in. From snorkeling in crystal-clear waters to exploring vibrant coral reefs, every moment on this itinerary is filled with wonder.
The Resilient Lady ensures your comfort and luxury throughout the journey, making it a truly unforgettable Caribbean sailing experience.
Scarlet Lady's Homecoming: Cruising England's Southern Coast
Exploring England's Southern Coast on Scarlet Lady promises to be an exciting and nostalgic experience for cruise enthusiasts. As Virgin Voyages makes its homecoming in England, passengers can look forward to a unique journey along the picturesque coastline. Here are three reasons why this voyage will be unforgettable:
Rich History: From the iconic White Cliffs of Dover to the historic city of Portsmouth, England's Southern Coast is steeped in history. Explore medieval castles, charming seaside towns, and learn about the region's maritime heritage.

Stunning Scenery: The coastline offers breathtaking views of rugged cliffs, sandy beaches, and quaint fishing villages. Witness the beauty of the English countryside, with rolling hills and picturesque landscapes.

Gateway to the Canary Islands: After cruising along England's Southern Coast, Scarlet Lady sets sail for the enchanting Canary Islands. Experience the allure of these volcanic islands, with their year-round sunshine, stunning beaches, and unique culture.
Embark on this unforgettable journey and discover the beauty of England's Southern Coast before setting off to the tropical paradise of the Canary Islands.
Resilient Lady: a Celebration of Women and Their Achievements
I'm really excited to learn more about the upcoming ship from Virgin Voyages that celebrates women and their achievements.
The Resilient Lady is set to make a big impact on the cruise industry and empower women through travel experiences. This 110,000-gross-ton, 2,770-passenger ship is a true testament to the resilience and strength of women.
With its name chosen to honor the incredible accomplishments of women, the Resilient Lady offers a wide range of amenities and experiences. From more than 20 places to eat, including healthy options, to a spa, fitness classes, and even cycling and yoga studios, this ship is designed to cater to the diverse needs and interests of its passengers.
It also features an outdoor jogging track for those who like to stay active while enjoying the beautiful views. The Resilient Lady is not just a ship, but a symbol of empowerment and inspiration for women everywhere.
Virgin Voyages' Resilient Duo: Scarlet Lady and Resilient Lady
After celebrating the remarkable achievements of women with Resilient Lady, let's now turn our attention to the dynamic duo of Virgin Voyages: Scarlet Lady and Resilient Lady.
While Scarlet Lady's debut was unfortunately postponed due to the pandemic, it's important to highlight the unique features of both ships. Resilient Lady, like her sister ship Scarlet Lady, is a 110,000-gross-ton vessel with a capacity of 2,770 passengers.
What sets her apart are the incredible onboard amenities, including over 20 dining options that cater to all tastes, from indulgent delights to healthy choices. Additionally, Resilient Lady boasts a spa, fitness classes, cycling and yoga studios, and an outdoor jogging track.
With these exceptional features, both Scarlet Lady and Resilient Lady promise an unforgettable voyage for all who step aboard.
Frequently Asked Questions
What Are the Specific Dates for the Inaugural Season of the Resilient Lady in Greece?
The specific dates for the inaugural season of the Resilient Lady in Greece have not been provided in the given context.
Are There Any Unique Features or Amenities Onboard the Resilient Lady That Set It Apart From Other Cruise Ships?
The Resilient Lady offers unique features and innovative amenities that set it apart from other cruise ships. From over 20 dining options to a spa, fitness classes, and outdoor jogging track, there's something for everyone onboard.
How Does the Resilient Lady Compare in Size and Capacity to Other Virgin Voyages Ships?
Compared to other Virgin Voyages ships, the Resilient Lady is similar in size and capacity. It offers the same level of luxury and amenities, ensuring a memorable cruise experience for all passengers.
What Safety Measures and Protocols Are Virgin Voyages Implementing for the Resilient Lady's Sailings?
Enhanced safety measures and protocols for Resilient Lady's sailings include rigorous cleaning procedures, mandatory health screenings, reduced capacity, social distancing measures, and enhanced medical facilities. Passenger and crew safety is the top priority.
Can You Provide More Information About the Attractions and Activities Available in the Canary Islands as a Vacation Destination?
The Canary Islands have a wide range of attractions and activities that make it a popular vacation destination. From stunning landscapes to outdoor adventures and cultural experiences, there's something for everyone to enjoy.
Conclusion
In conclusion, Virgin Voyages' new itineraries for the Resilient Lady are bound to captivate and excite travelers. With its debut in Greece and subsequent journeys through the Southeastern Caribbean Isles and the Lesser Antilles, this ship offers a dreamy escape to stunning destinations.
Additionally, the Scarlet Lady's homecoming to the UK adds a touch of nostalgia and pays homage to the company's British roots. The Resilient Lady, with its impressive amenities and capacity, promises a safe and unforgettable cruising experience.
Get ready for a voyage like no other, where luxury meets adventure in the most extraordinary way.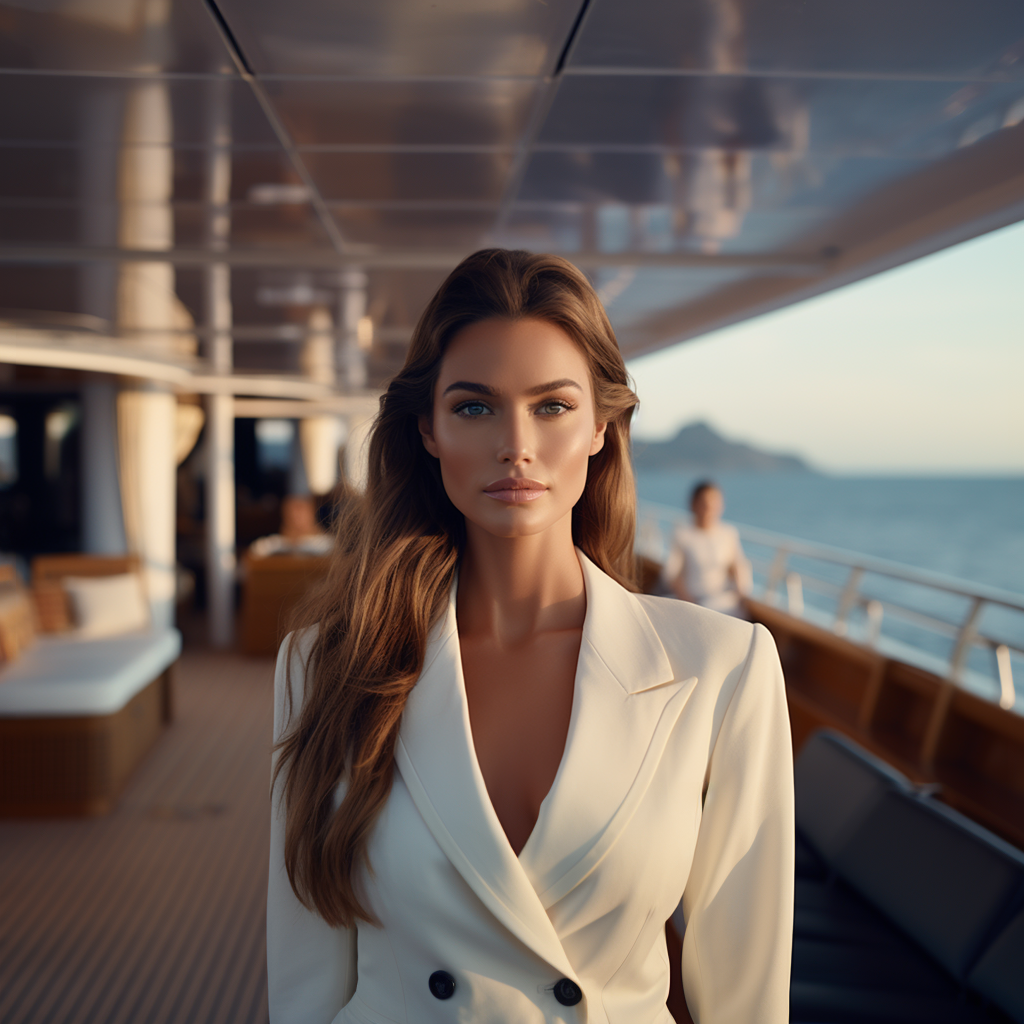 Claire, a creative soul with an unquenchable thirst for storytelling, is an integral part of the Voyager Info team. As a dedicated writer, she weaves captivating narratives that transport readers to enchanting cruise destinations and beyond.
Claire's love affair with writing began at an early age when she discovered the magic of words and their ability to craft worlds and emotions. Her innate curiosity led her to explore various literary genres, but it was travel writing that truly captured her heart. Drawing inspiration from her own globetrotting adventures and encounters with diverse cultures, Claire embarked on a journey to become a travel writer par excellence.